Sam Fischer performs on The Late Late Show with James Corden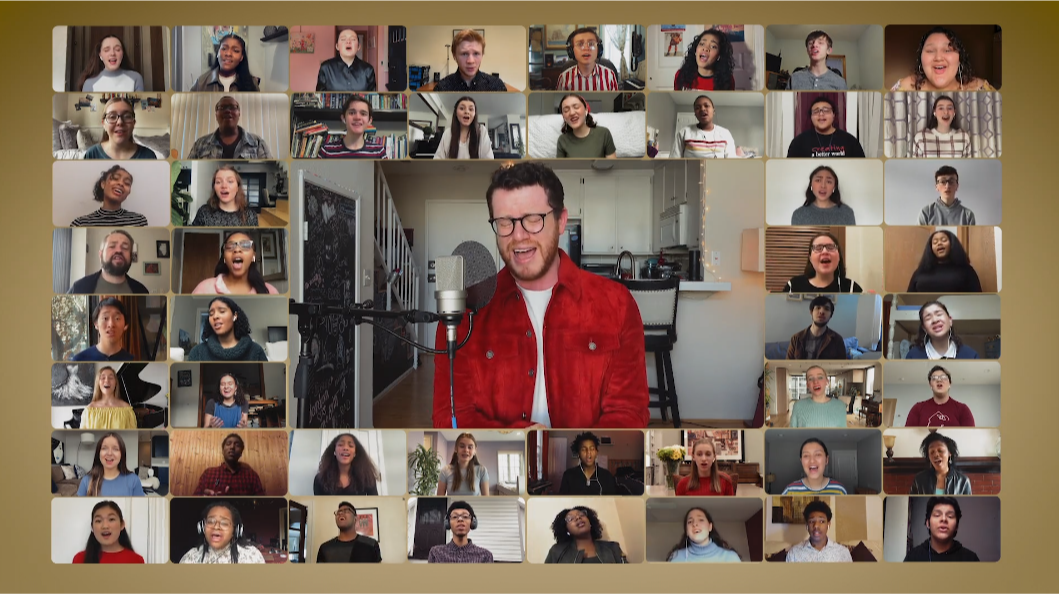 Australian songwriter-turned-popstar, Sam Fischer, is continuing to turn heads.
The LA-based musician just performed 'This City' on The Late Late Show with James Corden as he continues to rocket up the sales and airplay charts at home and abroad.
After performing on Jimmy Kimmel Live and The Project last month, Fischer was joined overnight by the Chicago Children's Choir on Corden's top-rating CBS show.
The Sydney-born songwriter, who has penned hits for Keith Urban, Demi Lovato and Jessie J,  said appearing on live television from his apartment was never part of the plan.
"In amidst the craziness of isolation and the adjustment to working from home," he said, "the love and support from all corners of the globe has been immense and overwhelming.
"I realize how lucky I am to still have opportunities like performing on The Late Late Show with James Corden and for that I'm forever grateful," he added.
Fischer's breakout bop, written in 2016 and released almost two years later by Sony Music, has since taken on a life of its own thanks to radio's new music tip sheet TikTok.
There are now more than 1.7 million unique creations on the video-sharing platform, resulting in over one billion views and driving week-on-week growth at commercial radio.
"It took 18 months of the song being out and then, randomly, TikTok found it and that has been crazy," he told TMN in March. "It changed everything for me."
Fischer is now ascending the all-important charts the world over. This week the track was officially certified-Gold after jumping to #24 on the Singles Chart and #15 on the TMN Hot 100.
The Music Network
Get our top stories straight to your inbox daily.