Lost Frequencies finds his groove with 'Where Are You Now'
Editorial Operations Manager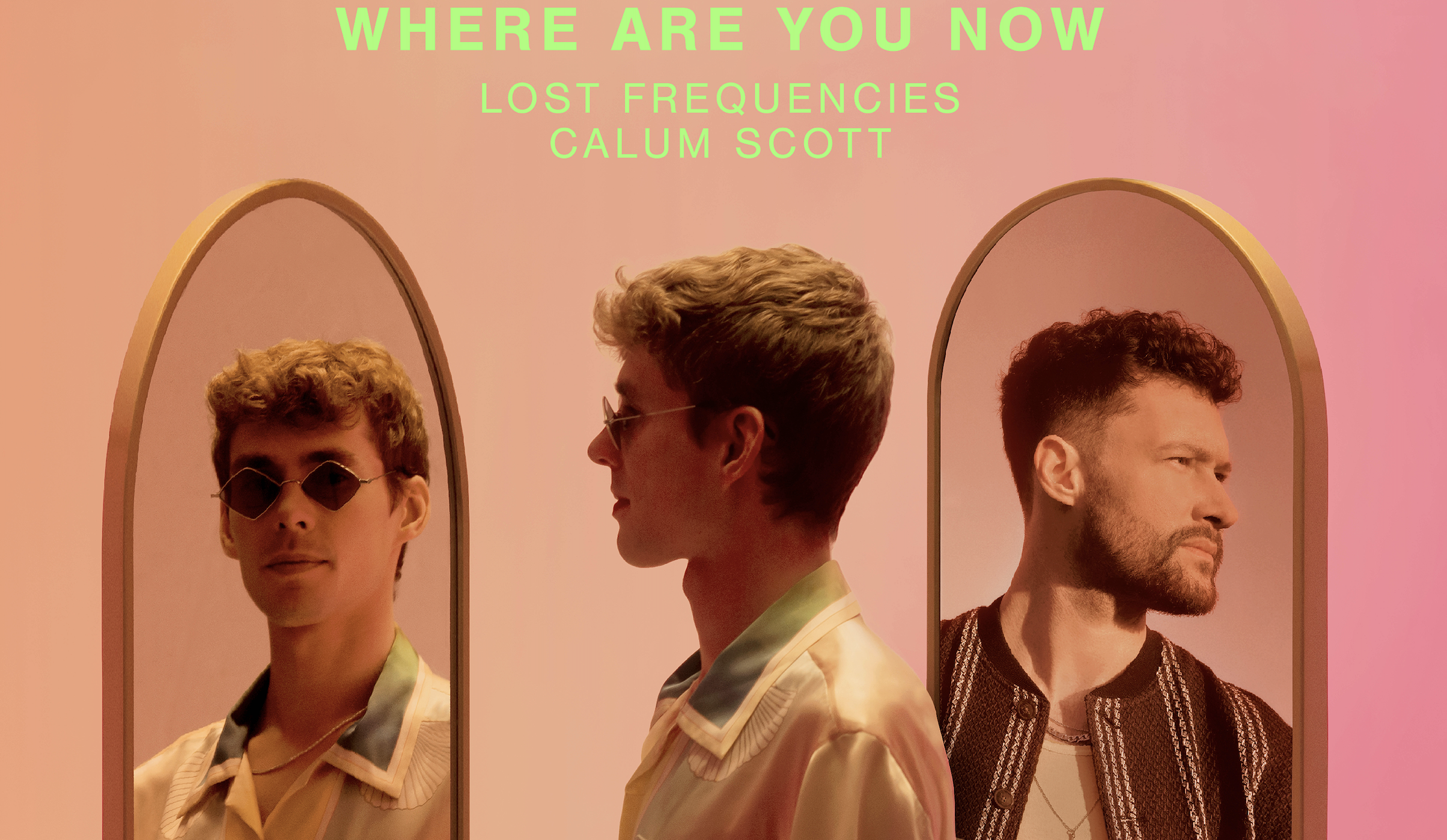 Felix De Laet, or as you might know him, Lost Frequencies, is a self-taught producer who just might be behind more global hits than you realise.
His breakthrough 2014 track 'Are You With Me' went #1 in 18 countries, making him the first Belgian artist to ever hit the top spot in the UK.
'Reality' was a follow-up smash which went Platinum in seven territories. Indeed, he's now racked up 10 multi-Platinum singles and over 13 million monthly listeners on Spotify alone.
Plus there's the official remixes on 'Cold Water' (Major Lazer, Justin Bieber & MØ), 'Malibu' (Miley Cyrus), and 'Thunderclouds' (LSD Labrinth, Diplo, Sia).
And his label, Found Frequencies, has worked with the likes of James Blunt, Zonderling and FROTZ.
His new track, 'Where Are You Now', features Calum Scott.
Lost Frequencies said he's super excited to share the new single alongside Scott.
"I'm happy we got to work together, as he already asked me to remix his track 'Dancing On My Own' previously that didn't come to work out at the time, but now we worked together on this original track 'Where Are You Now'. He's absolutely nailed the vocals and I can't wait to play this one live. I hope everybody will love this one as much as I do."
The song might be set to light up dancefloors across the world, but the superstar admits he needs to work on his dance moves.
"I would love to be a great dancer," he said when asked what skill he would like to learn next. "I'm tall and thin, so sometimes my body awareness is not exactly where I would like it to be, and dance lessons would help – I think?"
Any awkward dance moves haven't stopped the artist from securing sets at the world's most important festivals including Coachella, Tomorrowland and Lollapalooza, and clocking up over one-billion streams – a far cry from his first gig as a table cleaner at a restaurant.
"I'm super happy I did this job because it really opened my mind to respect every single job there is, as it was a hard experience for me, but very rewarding in the end."
'Where Are You Now' with Calum Scott is out now.
The Music Network
Get our top stories straight to your inbox daily.