How TikTok became the new music tipsheet for radio programmers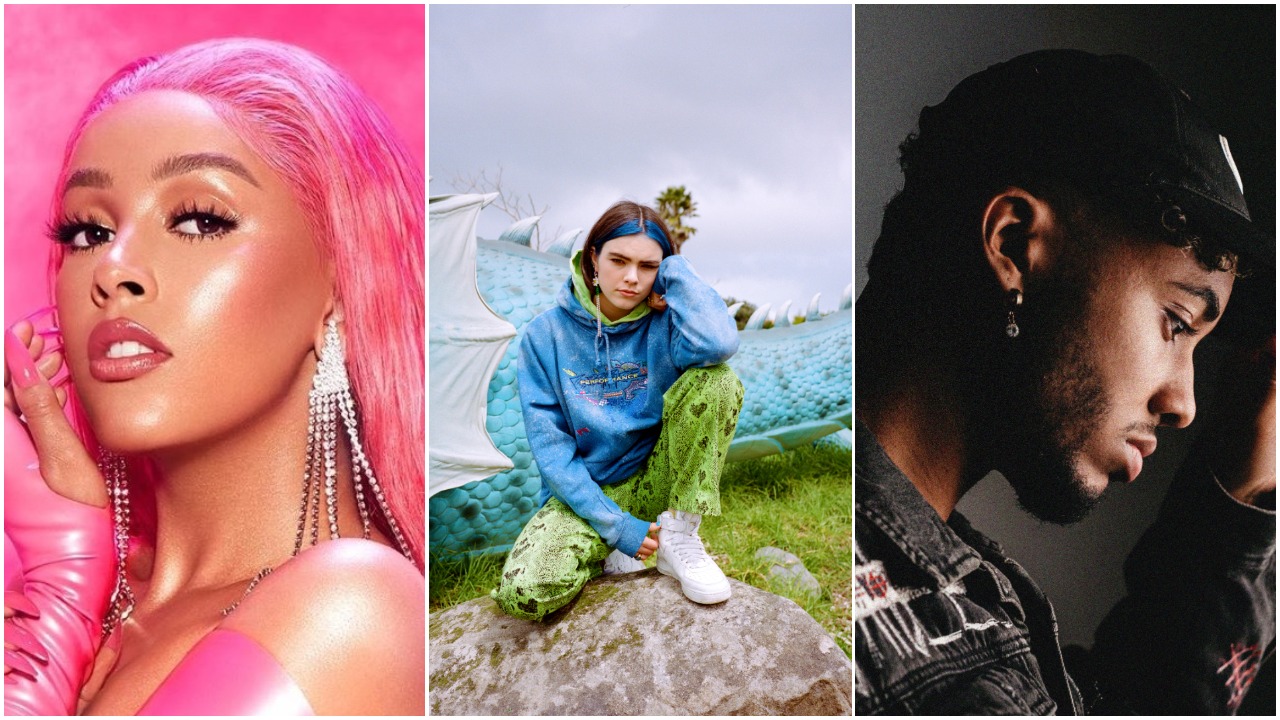 TikTok looks set to be the biggest disrupter to the music cycle in years, with radio programmers across the country sitting up and taking notice.
The platform has seen incredible growth over the past year and now boasts over 800 million active users worldwide.
Its impact on popular music can't be overstated, and now we're seeing TikTok have a similar impact that the advent of streaming services like Spotify and Apple Music had on how radio discovered new music in the 2010s.
Spotify and Apple Music's charts give a daily snapshot of the most popular music in most global music regions, including Australia. This has been a huge boost for programmers, who can now get on top of new music that's trending, and work with labels to secure airplay.
The tide is undoubtedly turning. TikTok, formerly known as music.ally, has become one of the world's most popular apps in the last 12 months, and particularly since the start of 2020, Australian charts have begun to be dominated by songs made popular on TikTok.
It's not just the ARIA Charts and streaming charts where the impact of TikTok can be seen, but also on the TMN Hot 100 Airplay Chart powered by Radio Monitor.
The Hot 100 shows the most popular songs on radio-based on impressions over a week to week period, and the Top 20 of the chart is littered with songs that broke through on TikTok.
This week's #1 song is 'Say So' by Doja Cat, a song that has its very own trending TikTok dance (which Doja Cat performs in the clip for the song, released after the dance was created by fans).
NZ-act BENEE has had her song 'Supalonely' ft. Gus Dapperton blow up on the platform too, and has cracked Australian radio's Top 5 singles, just over a year after emerging as a triple j favourite.
It's obvious that radio programmers are taking cues from the app, but how did we get to this point where TikTok is now this dominant force on the landscape of new music, where CHR formats are full of tunes that broke on the platform?
We spoke to the people behind the music across Australia's biggest three radio networks to see how TikTok has changed the way they discover new music and how they feel it has impacted radio and popular music in this country.
In the beginning, there was 'Old Town Road'
It's important to trace the genesis of the first global TikTok hit back to the beginning, and it's pretty clear that Lil Nas X's 'Old Town Road' was one of the first global hits to break through on the platform.
In a 2019 deep dive, TMN looked into how the track had worked its way from sample, to remix, to the longest-serving Billboard Hot 100 #1 single, to breaking Australian radio.
KIIS Sydney & Melbourne music director Brad McNicol agrees that it really started with 'Old Town Road', and that was when KIIS started to take notice of the TikTok.
"'Old Town Road' was the first song that we saw really explode from TikTok onto the air. The Billy Ray Cyrus remix gave it the cross over radio appeal that was a game-changer," he tells TMN. 
"TikTok is a new resource for us, however, it's just one of many tools we use to decide what songs will make the KIIS playlist."
Ash London, host of the trend-setting Hit Network Nights show Ash London LIVE, tells us that it was a different country-pop crossover, 'The Git Up' by Blanco Brown, that made her sit up and take notice of the platform.
"The Git Up was the big one from me – when I started seeing people do the country dance. [Drake's] 'Toosie Slide more recently was another big one that made me take note," she says.
"Last year was where it really started to cut through," agrees NOVA Entertainment music director Scott Baker-Smith. "You could see that, not through airplay as such, but other established streaming platforms. 
"Songs [now] come out on TikTok, and we started to see a reaction via streaming. That's where it started to pique our interest," he tells TMN.
Since then, it's become a great new avenue for artists to break through, in an age where it's harder than ever to be seen. "I'm very excited if there's another way for new music to become popular, and for an audience to be aware of it."
More recently, there has to be some credit given to the coronavirus and social isolation behind the exponential growth of the platform, adds London.
"TikTok gives people a framework within which they can be creative, and broadcast their creativity. With everyone stuck at home – it's a win-win!"
The new music cycle is changing
The networks have been forced to sit up and take notice of trending acts on the platform, and Brad McNicol says ARN is working closely with music labels to make sure KIIS 106.5 and KIIS 101.1 are on the ball.
"KIIS is a brand that is across everything hot in pop culture, whether it be in our shows, on the KIIS playlist or social media," he says. "We're across the trending TikTok songs and each song is ultimately judged on the sound and fit for our stations," 
"We work with the labels every day on songs that are suitable for the KIIS audience."
In terms of Hit Network's music programming, London reveals that decisions are still more closely tied to streaming success in terms of breaking artists, but she makes sure that artists who've made creative content on TikTok – and then popped on radio as a result – get a shout out on Ash London LIVE.
"We know that Tik Tok influences streaming numbers – and we look at streaming numbers. Young people hear a track that they like on the platform, and then go to stream it," she explains. 
"From an in-show content point of view, we're certainly referencing Tik Tok when it comes to artists creating their own content, viral dances etc."
As a result, we're starting to see what's almost a new type of music cycle emerge, adds Nova's Baker-Smith. "You see people using a song on TikTok, it's then a call to action of Shazaming the song. Then it's streaming the song. And if you're liking more than just that short grab of the TikTok you are using, that's when it can become really popular."
In saying that, it's still important to keep the fundamentals of music strategy for radio in mind, because things on TikTok can be so fleeting. "You need to be mindful that some TikTok trends can be short and gone within days," warns McNicol.
The fact is that tot all TikTok-famous artists will go on to have a long career, and the ones that do are still managed properly, and go through the same processes that successful artists have always gone through.
"The question becomes around longevity," says London. "Have any of the artists we've seen launch a track with a viral dance or challenge on a streaming app had follow up hits?  I couldn't name many. 
And while the platform has been mostly great for emerging artists, Baker-Smith says its a two-sided coin, as more well-known acts begin to take advantage of their significant young/online fan bases.
"It's exciting when artists like BENEE are coming through, it's awesome," he says, enthusiastically. "It still feels like it's championing undiscovered artists. I roll my eyes when I see Drake and Bieber manipulating it, even though it is a great marketing tool for them.
"It feels like they're jumping on board something that people already know about, being a bit out of touch. Points for trying… but TikTok feels like it's about new artists. It's not just about established artists, it's about new music and new artists."
Baker-Smith can only see upwards growth in the platform, and says that it could have the same impact seen by some streaming platforms over the last decade.
"The conversations we're having now about TikTok are pretty similar to the conversations we were having about YouTube many years ago. With stars getting discovered… it's another way to discover new music.
"It's bite-sized, but if there's that conversion of people listening to the song in full that's a good thing."
So who's next to pop?
One Aussie act who is looking to use TikTok as a platform to move onto bigger and better things is Perth act Jaycee.
Jaycee is a singer, rapper, producer and multi-instrumentalist. He has close to 500K followers on TikTok and those numbers have been on an upward trajectory, especially recently. 
He's been on TikTok since March 2019 when managers Nic GidleyKing and Julian Palei had an inkling the platform was on its way up. "We definitely took notice of it as a team, and decided to start dabbling."
The pair began to notice that tunes that were "popping" on TikTok were making an impact on the Billboard Hot 100, and by the end of 2019… "four of Top 5 songs on the end-of-year Billboard chart were from TikTok.
"As [2019] progressed, we were releasing songs, building a foundation and adding to [Jaycee's] catalogue. TikTok just kept growing and growing and growing, and we thought 'this could be the one'.
Over time, they were able to find Jaycee's niche on the platform, which sees the artist uploading a whole stack of remixes, and using those to direct fans to his original music.
"If you look at the last 15-20 videos, the original plugs and storylines… most of them have been performing better than the remixes. TikTok is so quick with its attention and movement for content," explain his managers. 
"We're seeing a lot of good results with that, and conversion to Jay's Spotify numbers and YouTube subscribers. The growth and conversion we are receiving directly from TikTok… we've been waiting for this as a team."
It's the conversion question that makes all the difference, because it's of no use having stacks of TikTok followers if your streaming numbers aren't rising too. As we know, that's the next step to getting noticed by labels and radio.
"From the beginning of 2019 to the end of 2019, we only accumulated 1,200 Spotify followers. We've done those same numbers in the last five days. The growth has been really, really amazing to see.
Radio is taking notice, with Jaycee's track 'Lie To You' on rotation on the Hit Network's digital stations. "We received amazing feedback [from radio]. It's getting spins on Fox Urban, Hit Urban and those other stations."
GidleyKing and Palei firmly believe that it's just a matter of time before Jaycee's first mainstream hit pops on TikTok and makes that jump to CHR programming on FM radio.
"The day that happens… when a song really pops… every radio station in the country will pretty much be forced to play the song. There's not going to be a gatekeeper, they're going to have to play it because the song is doing so well on TikTok."
The Music Network
Get our top stories straight to your inbox daily.