Musical Chairs: Nov 18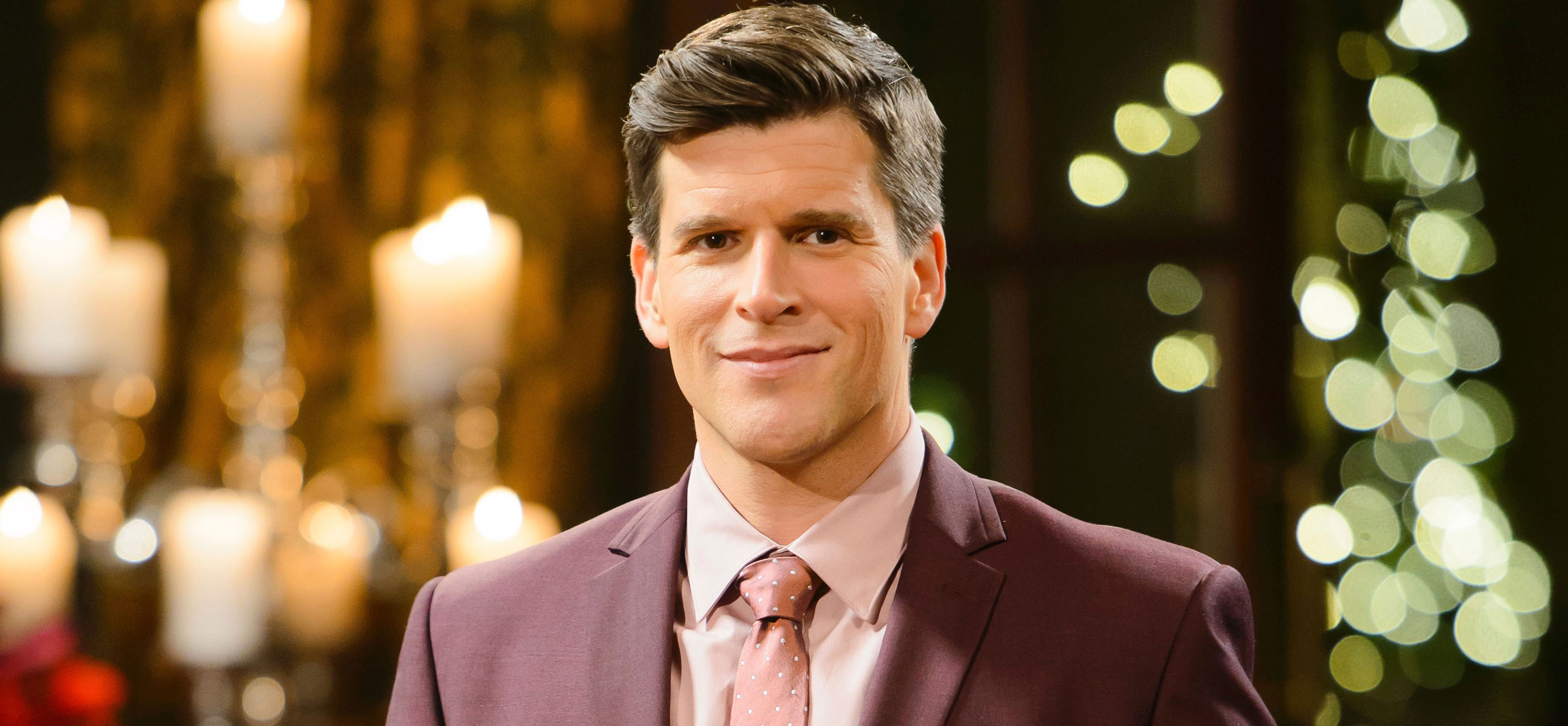 Osher Gunsberg joins Hit105 for breakfast
Osher Gunsberg (pictured), currently hosting TV's The Bachelor Australia and The Bachelorette, will in January join Hit105Brisbane's breakfast team of Stav Davidson and Abby Coleman. The show is currently #4 in the city's breakfast ratings.
Gunsberg has joined the pair on air in the past, and expected to bring a load of music and pop culture to the mix.
CBAA announces Phillip Randall as President
The Community Broadcasting Association of Australia elected Phillip Randall as President. The CEO of Sydney's Hope 103, with over 35 years in media, Randall has been a board member since 2008 and most recently its Vice President. "I'm delighted to have this opportunity to serve the sector," he said. "Community broadcasting continues to play a vital role in Australian media and Australian communities. I look forward to working with the CBAA Board and wider sector to ensure that community broadcasting can continue to thrive."
Outgoing President Adrian Basso was acknowledged with an award at the association's community radio awards at the weekend. CBAA CEO Jon Bisset stated, "As well as our ongoing activities to support community radio stations and the wider sector, Adrian has been instrumental in our Commit to Community Radio campaigns and an incredible champion for our cause. To Adrian, I say thank you for your support and confidence, and for the immense amount of time, energy and passion you have put into the role of President."
Mike Batt steps down as BPI Deputy Chairman
Hit songwriter and producer Mike Batt is stepping down as Deputy Chairman of the British Phonographic Industry (BPI) after nine years. He wants to focus more on his Dramatico Group as it is broadening into TV and other media IP. He said he had the "wonderful camaraderie and sense of purpose" as the BPI steered majors and indies through recent turbulent times. Batt joined the BPI Council in September 2005 as an independent label representative.
Nova 100 taps Tim Verrall as breakfast EP
Nova Entertainment appointed Tim Verrall as Executive Producer for Nova 100 Melbourne's new breakfast team, Chrissie Swan, Sam Pang and Jonathan Brown, in 2016. Currently EP for Nova 91.9's Lewis & Lowe, Verrall spent 4 ½ years as Breakfast EP for Nova Adelaide.
Nick Daly exits Nova Entertainment
After 11 years with Nova Entertainment, in senior producing roles for Nova's breakfast teams in Melbourne, Perth and Brisbane, Nick Daly will leave on December 3 "to pursue new opportunities," the company said.
Steph Harmon heads to The Guardian
Steph Harmon, founding Managing Editor of Junkee and one-time Editor of Sydney's The Brag, is new Culture Editor at The Guardian from January 4. Harmon was an online content producer for ABC's RN Breakfast before that.
Former Hoopla Editor Lucy Clark is joining as Senior Editor on November 30.
Kath Mainland to ED Melbourne Festival
Kath Mainland CBE takes over as Executive Director of Melbourne Festival, working alongside incoming Artistic Director Jonathan Holloway. Orkney Islands, Scotland-born Mainland is currently Chief Executive of the Edinburgh Festival Fringe Society. During her tenure, it expanded its programming, with this year's moving a record 2.2 million tickets. Similarly, this October's 30th Melbourne Festival achieved its best box office takings (about $3.3 million) in a decade. It marked the end of the tenures of ED Katie McLeish and AD Josephine Ridge.
Pusha T to head Kanye's G.O.O.D. Music
Kanye West has tapped rapper Pusha T as President of his G.O.O.D. Music, which is part of Def Jam. G.O.O.D.'s artists include Q-Tip, Teyana Taylor and Kacy Hill. Pusha T, who also runs Play Cloths, is bringing his long time manager Steven Victor to head A&R. Virginia-hailed Pusha T (Terene Thornton) first toured Australia as part of West's Yeezus tour, and returns in January for Sydney's Field Day and club headliners in Melbourne and Brisbane.
MusicNT expanding
MusicNT is expanding its team, scouting for a Business Development Officer to oversee fundraising, funding and partnerships to support the delivery of its skills development programs. Deadline is Monday November 30.
New CD/MD at Tamworth radio
Kirsty Meyer is new Content and Music Director and announcer at 92.9FM Tamworth. She was with ARN as a casual news journo for KIIS Sydney.
NZ On Air appoints Ridler new Head of Music and Radio
NZ On Air, which funds and promotes New Zealand music on behalf of the Government, appointed David Ridler as Head of Music and Radio from 70 applications. He begins in February at the Auckland-based role. He is current Content Director of NZME's Radio Hauraki. He worked in commercial radio for a decade, having held content and programme director positions for Classic Hits, More FM and the former Channel Z. He also previously worked for NZ On Air's music team. Ridler succeeds Brendan Smyth, who is retiring.
Vas Katos new MD for AKA agency
Marketing professional Vas Katos is the new Managing Director for the Australian operations of international entertainment agency AKA. He arrives at a time when the local operations will expand into the Asia Pacific. "The potential in Asia is massive and it is growing at a rapid rate," Katos told TMN. "AKA is a truly international agency and doing more tours and projects in Asia will make us the only authentic global entertainment marketing agency. We see great opportunities in Asia and will be using Australia as our anchor for this part of the world." He'll be based in Melbourne but spend a lot of time at the Sydney office.
Over 20 years in Australia and America, Katos directed campaigns for Cirque du Soleil (Asia Pacific), Australian Open, AACTA Awards, Australian Grand Prix Corporation and Melbourne Festival among blue-chip brands.
AKA Australia's long-time Managing Director Kendra Reid has moved into the strategic role of International Consultant, working with all AKA offices to develop global campaigns. AKA was set up in the UK in 1995 and entered Australia in 2008. It has 400 employees across the UK, US and Australia. AKA campaigns included Matilda the Musical across the West End, Broadway and Australia, Les Misérables in Australia and on Broadway, and worked internationally on War Horse, The Illusionists, Walking with Dinosaurs and Dirty Dancing.
Mel B lands another TV role
Mel B of Spice Girls fame lands another TV role. She will host the UK version of American hit show Lip Sync Battle on Channel 5. The music/comedy show has two major celebs each week miming to their fave pop songs. Launched in America this April with LL Cool J and Chrissy Teigen hosting, it returns there in 2016 with 20 episodes. The UK version begins with eight 30-minute episodes.
Crystal Vas moves to Power FM
Crystal Vas has joined Bega's Power FM on the NSW South Coast as announcer and Promotions Manager. She previously hosted breakfast at 92.9 Tamworth which she joined as a 19-year old from Adelaide.
Rebecca Barnard turns educator
Rebecca Barnard of Rebecca's Empire fame, has taken up a teaching residency with the Northern College of Arts and Technology in Melbourne. 15 students will get guidance in vocal and stage technique, songwriting and recording, after which they'll get a Certificate IV in Music and tour with her as her backing band. Applications open at NCAT Music with auditions on November 24.
New media editor at The Australian
Darren Davidson is the seventh editor in seven years of The Australia's Media section, which also covers entertainment and brands. He was editor at Ad News before joining The Oz four years ago.
The Music Network
Get our top stories straight to your inbox daily.