Musical Chairs: Steve Romer, Feast Festival and Adam Wright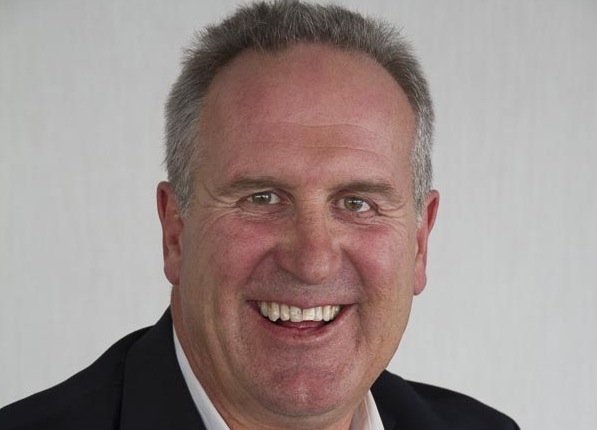 Live Sector Veteran Steve Romer Retires
After 40 years, live sector veteran Steve Romer (pictured above) is calling time on Nov. 11 to travel and spend time with family and friends.
Romer was general manager of the Sydney Entertainment Centre from 2009 to 2013. It was ranked No. 2 arena in the world in 2012 based on ticket sales and grosses by Billboard.
He also had senior roles at Bluesfest, the Sydney Convention and Exhibition Centre, Blacktown International Sports Park, SeaWorld and Dreamworld.
Romer's most recent gig was as GM of The Events Centre Caloundra in Queensland, building it as a thriving regional venue with 350 events over two years.
He was an integral part of the Venue Management Association Asia Pacific (VMA), nine years on the board and three as chair (and made its Venue Professional of the Year in 2012), and helped set up the International Association of Venue Managers.
Dan Rosen Turns Down Board Offer
Warner Music Australasia's president Dan Rosen has turned down an offer to join the board of the Collingwood Football Club.
Melbourne's The Age reported he had been approached by the club's president Jeff Browne to contest the election in December.
Rosen felt he was too busy to put in the required time.
New Chair at Feast
University of Adelaide special events manager Adam Gardnir takes over as chair of not-for-profit queer arts and cultural Feast Festival.
He replaces the Nine Network's publicity, marketing and programming director Adam Gibbons who took on the role in mid-2020.
Gardnir's track record includes being on the board of Melbourne's Midsummer Festival, director of MELT Festival Brisbane, producer at the Dubai World Expo, the Queensland Performing Arts Centre, Brisbane Powerhouse, Visit Victoria and Blake Entertainment.
Merlin Gets New CFO
Adam Wright, who oversaw Australia in his previous global role at Sony Music, is the new chief financial officer of UK-based independent music rights company Merlin.
He most recently spent three years as director of finance for Creative Artists Agency (CAA) Brand Management overseeing its brand licensing business in Europe, Middle East and Africa.
He held executive positions at Sony Music Group, responsible for operations across Australia, New Zealand and Singapore; and Cooperative Music, Universal Music Group's former international licensing and distribution network serving the independent music sector.
NFSA Hires Chief Digital Officer
National Film and Sound Archive (NFSA) has hired Dr. Keir Winesmith as chief digital officer.
Starting in January, he will lead its delivery of its strategic digital roadmap as it introduces new services and products for Australians to quickly discover and share its audiovisual collection.
The NFSA said Winesmith will also head up its information and communication technology activity across data management, storage, cyber security, business systems, infrastructure and connectivity.
He is currently head of digital at the National Gallery of Australia, and was chief technology officer at First Nations enterprise Old Ways, New. He also spent time as director of digital experiences/head of web and digital at the San Francisco Museum of Modern Art.
New CSR Manager at ICC Sydney
The ASM Global-managed ICC Sydney appointed Jess Zickar as new corporate social responsibility manager to ensure the venue, team and clients achieve the best practice outcomes for its events.
Zickar, with 11 years experience in the environmental science industry, brings to the role her knowledge of environmental impact, sustainability, and community engagement.
The Music Network
Get our top stories straight to your inbox daily.