Musical Chairs at Wise Music, SXSW Sydney & More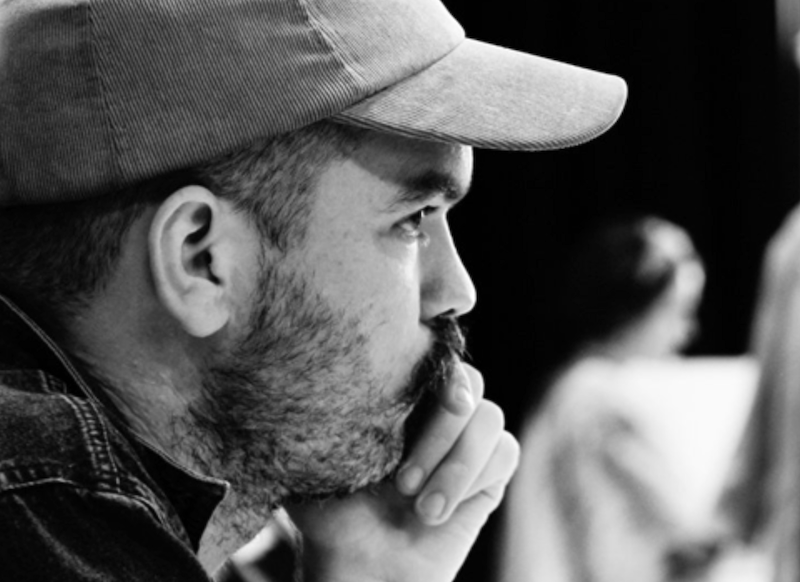 Ben Pierpoint ANZ A&R Manager at Wise Music 
Wise Music Australia (part of the Wise Music Group) has appointed Sydney-based Ben Pierpoint as A&R manager for ANZ.
He will continue as director of artist management company Maximillian Brown which reps Ngaiire, Jamaica Moana, Gena Rose Bruce, The Dollar Bin Darlings and Wallace.
He previously worked at Positive Feedback managing Little May and Haiku Hands, and curated for Sydney Fringe and Sydney Festival. 
Managing director Jane English says, "Ben is a creative, passionate, innovated and talented artist manager who remains at all times respectful of his artists' creativity and vision.
"We can't wait to see him bring these traits to his new position as A&R manager at Wise."
He joins a team with synch & creative manager Cathy Nelson-Williams and stage & classical promotions manager Catherine Gerrard.
Ben replaces Larry Heath who departs the company on Dec. 16 after five years.
Bob Mangan To Head Anita's Theatre
Live Nation has tapped live music veteran Bob Mangan to run its newly-acquired regional venue Anita's Theatre in Thirroul NSW.
The company wants to build up the Wollongong area venue as a significant touring stopover.
"Keeping venues, such as Anita's Theatre, open is imperative to the ongoing growth of local Australian artists," Roger Field, president of Live Nation Asia Pacific, said in July.
Mangan was GM of Playbill Venue Management when its venue the Hordern Pavilion in Sydney won venue of the year at the 2018 Industry Observer Awards.
Triple J's Pam Thornback At SXSW Sydney
Pam Thornback is hired as lead marketing manager for South By Southwest Sydney, which makes its debut in October 2023.
She pent six years at the ABC heading marketing, publicity and communication strategies for triple j, Double J and triple j Unearthed.
New CEO for Melbourne Convention And Exhibition Centre
The Victorian state government announced Natalie O'Brien AM will take over as chief executive officer at the Melbourne Convention And Exhibition Centre in early 2023.
O'Brien, former CEO of Food and Wine Victoria, will also oversee the Geelong Convention and Exhibition Centre when it opens in 2026.
New ANZ Management Team For Eps
Eps announced Dean Andreula and Anthony Pezzimenti as managing directors of its ANZ operations, with support from head of logistics and warehouses Jason Bradley.
The company supplies stage barriers, chairs, flooring, ground protection, turf protection, walkways, stadium covers, portable roadways and vehicle access for the events industry.
NATSIMO Observer Spots For APRA Board
The National Aboriginal and Torres Strait Islander Music Office (NATSIMO) has announced a 12-month Observership program.
Two Aboriginal and Torres Strait Islander APRA AMCOS members will be given the opportunity to build experience and confidence in serving on a board and learn how the APRA board works for its members and how it makes decisions. 
David Tsai To Lead Crown Perth
David Tsai, head of MGM's casino resorts in the US Midwest, heads to WA by to take over as CEO of gaming and entertainment Crown Casino in Burswood.
Tsai, aged early 40s, is the last hiring at Crown's senior management since private equity group Blackstone's $8.9 billion takeover in June 2022.
Carr Heading Tiva's Bars
Jonothan Carr (ex-The Gidley, The Rover) is appointed director of bars at the new late night Sydney live music venue Tiva.
Changes At The Top In Media
Writer, editor and actor Madeleine Swain is the new managing editor of "ArtsHub", moving over from being a managing editor at Niche Media.
She was an arts presenter and producer on ABC-TV, in community radio, president of Melbourne Queer Film Festival, and is board member of JOY Media.
One time MTV Australia editor Alice Griffin takes over as editor-in-chief at "Junkee" from Jules LeFevre.
"Concrete Playground" appointed Alex Light managing director, after two years of consulting with them on commercial and strategic projects and driving the launch of its travel booking platform Concrete Playground Trips.
The Music Network
Get our top stories straight to your inbox daily.