Musical Chairs: February 1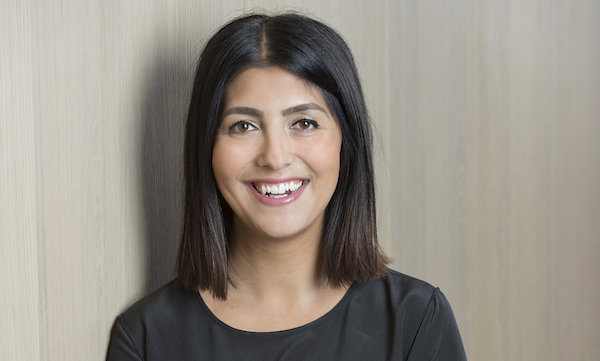 Image: Stephanie Loupelis
CHANGES AT NOVA'S CREATE TEAM
Nova Entertainment's CREATE team has gone through two changes, effective January 31. Former MTV Australia executive Stephanie Loupelis, who joined Nova three years ago as Melbourne agency Group Sales Manager, is now head of Commercial Partnerships focussing on entertainment brands.
Marie Lacey comes over with 10 years of media experience from Bauer Media Group, where she was Group Sales Manager for the past five years, to replace Loupelis.
SONY MUSIC INTERNATIONAL LOSING CHAIRMAN/CEO
Edgar Berger, London-based Chairman and CEO, International, Sony Music Entertainment, is leaving the company. After over five years with the label and a degree in mechanical engineering, he's pursuing new entrepreneurial interests". SME Chairman Doug Morris said, "Edgar has played an important role in growing our business around the world. He has helped drive strategic business initiatives and innovation across the globe." Berger was previously CEO of Sony Music in Germany, Austria and Switzerland.
VIRGIN HIRES RCA A&R
Capitol Music Group's Virgin Records has hired veteran A&R man David Wolter as Executive Vice President. Based in Hollywood, he will oversee artist signing and development and manage recording projects for both new and established artists.
In his previous role as Senior VP of A&R at RCA, he developed the careers of Walk The Moon, Elle King and Bleachers. Before RCA, Wolter was at Virgin as VP of A&R, working with Gorillaz and Katy Perry.
NEW CREATIVE TEAM FOR LEAPS AND BOUNDS FESTIVAL
Yarra City Council's 5th Leaps and Bounds festival (July 13 – 23) has announced its new creative team. Head of Programming is Sean Simmons, founder of Press Play, booking agent at Premier Artists/Mushroom Group, and musician. Head of Partnership and Events is Belinda Collins, founder of The Social Crew and producer of The Age Music Victoria Awards, White Night Melbourne, and Melbourne Festival.
New Head of Publicity, Marketing and Events is Sarah Guppy of This Much Talent and Besser Space. Yarra Youth Services will take the lead on the Youth Programming.
Familiar faces returning include founding Leaps and Bounds member Justin Rudge (also of Public Bookings and programmer at The Spotted Mallard) in his new role of Industry Development Coordinator, and Jason Tamiru as the Indigenous Advisor (Smith Street Dreaming and The Malthouse Theatre).
TWO ADDITIONS TO FRESH 92.7 BOARD
Adelaide community dance station Fresh 92.7 has had two additions to its board. Nick Condon is a veteran of the media, communication and technology sectors. He was most recently head of Australian Radio Network's digital content and product division before he took a break for 18 months.
Simone Douglas is a social media strategist and trainer with a background in HR recruitment and development with a number of corporations.
MATTY WOO JOINS MACRO MUSIC
Artist, event manager and promoter Matty Woo has joined Ross Macpherson & Rowan Robinson's Macro Music. He took over his acts Dune Rats, Gooch Palms, Kid Mac and Mookhi to join Ceres, Dead Letter Circus, Drapht, Seth Sentry and Xavier Rudd at Macro.
"We reached out to Matty because he and his artists share the same values and ambitions that we do. Matty and his artists have a solid gold reputation in the industry that is well-earned through hard work, dedication and skill," Macpherson and Robinson said in a joint statement.
RANDY JACKSON MAKES A MOVE
Long time artist manager/producer and former American Idol judge Randy Jackson is joining Faction, a next-generation technology-enabled talent management services company. It has 25 top artist managers who share marketing and administration, and an ownership structure that rewards all the artists. Jackson will take over his stable, of mostly pop and Latin artists.
HALL, DENT, JOIN HIT NETWORK
Perth-based author and blogger Constance Hall (who has 1 million followers on Facebook) and her best friend Annaliese Dent have joined the Hit Network. Last weekend, they began presenting the new breakfast show The Queen Sesh nationally across Hit's 43 metro and regional outlets on Sundays 7:00am–9:00am.
SENIOR PROMOTIONS AT MTV, VH1, LOGO
After 18 months as EVP of VH1, Amy Doyle has been made General Manager of three Viacom channels, MTV, VH1 and Logo. She will work with Group President Chris McCarthy in managing the brands, providing oversight of tent-pole live events, specials, network/celebrity talent and VH1's slate of scripted programming. Her track record includes Hip Hop Honors and the Divas franchises and won an Emmy for MTV Unplugged.
Garrett English, an SVP of Programming, Events and Live Production at MTV is now EVP of Event Programming, Specials and News for MTV, VH1 and Logo. He headed the development of MTV's Unplugged, its music and movie awards and launched MTV Documentaries last October.
TAZ ERIKSEN MOVES TO DARWIN
Taz Eriksen has relocated from the Sunshine Coast where he was on Hot91 to Darwin where he presents Mix 104.9's 1—5:00pm slot on weekdays.
BMG UK REWARDS CORY-SMITH
BMG UK has rewarded Alexi Cory-Smith for her role in its biggest ever chart success last year, by promoting her to President of Repertoire and Marketing. She was EVP for six years. In 2016, BMG UK hit the juice with Jack Savoretti, blink-182 and Rick Astley.
One of her priorities for 2017 is Kylie Minogue who will deliver her first record for the company later in the year. Other new signings are Texas, Blondie and Nickelback.
ILANA PENDER-ROSE LEAVES WAVE FM
Ilana Pender-Rose has resigned from her role at Wave FM Wollongong where she was Music Director and an on-air identity. She is moving to Adelaide to join her partner.
NEW ADDITIONS AT SNACKABLE TV

New Australian online short-form broadcast network SNACKABLETV, which launched seven weeks ago, has announced additions to its team.
Miguel Garcia, Head of Strategy and Client Service, was at M&C Saatchi.
Creative Producer Julian McGruther won an ARIA for his content creation in music and fashion, and worked on projects for Guy Sebastian, The Veronicas, X Factor Australia, Sony Music, Maybelline and Dion Lee.
Creative Producer, multi-award winner Deb Morgan founded arts collective Create Or Die, and created campaigns for Sony Australia, Universal Music, Southern Cross Austereo and Destination NSW.
Production Coordinator is Jessica Peach, freshly graduated from UTS where she won Gold for excellence in the Arts & the Australian Speech Communication Association Award.
KiiS PRODUCER EXITS RADIO
Abi Benaud, Senior Producer at KiiS' Kyle and Jackie O Show, has left the radio sector to take over as PR Executive at Australia Zoo.
JAKE MITCHELL AT STAN
Jake Mitchell has joined SVOD provider Stan as Business and Corporate Development Manager to develop new commercial tie-ups. Mitchell was at The Australian covering media and marketing for 18 months.
PROMOTION AT HOTWIRE
PR agency Hotwire moved Senior Program Manager Sandrine Atallah up to Consumer Director.
NEW MEDIA MANAGER FOR SAMSUNG
Electronics and tech company Samsung Australia has hired Beau Curtis as Media Manager. Curtis was three years at Mediacom as Director of Content and Connections Planning.
The Music Network
Get our top stories straight to your inbox daily.