'Australian Music Travels Really Well': Spotify AUNZ's MD Mikaela Lancaster Talks Exports, Music Australia and More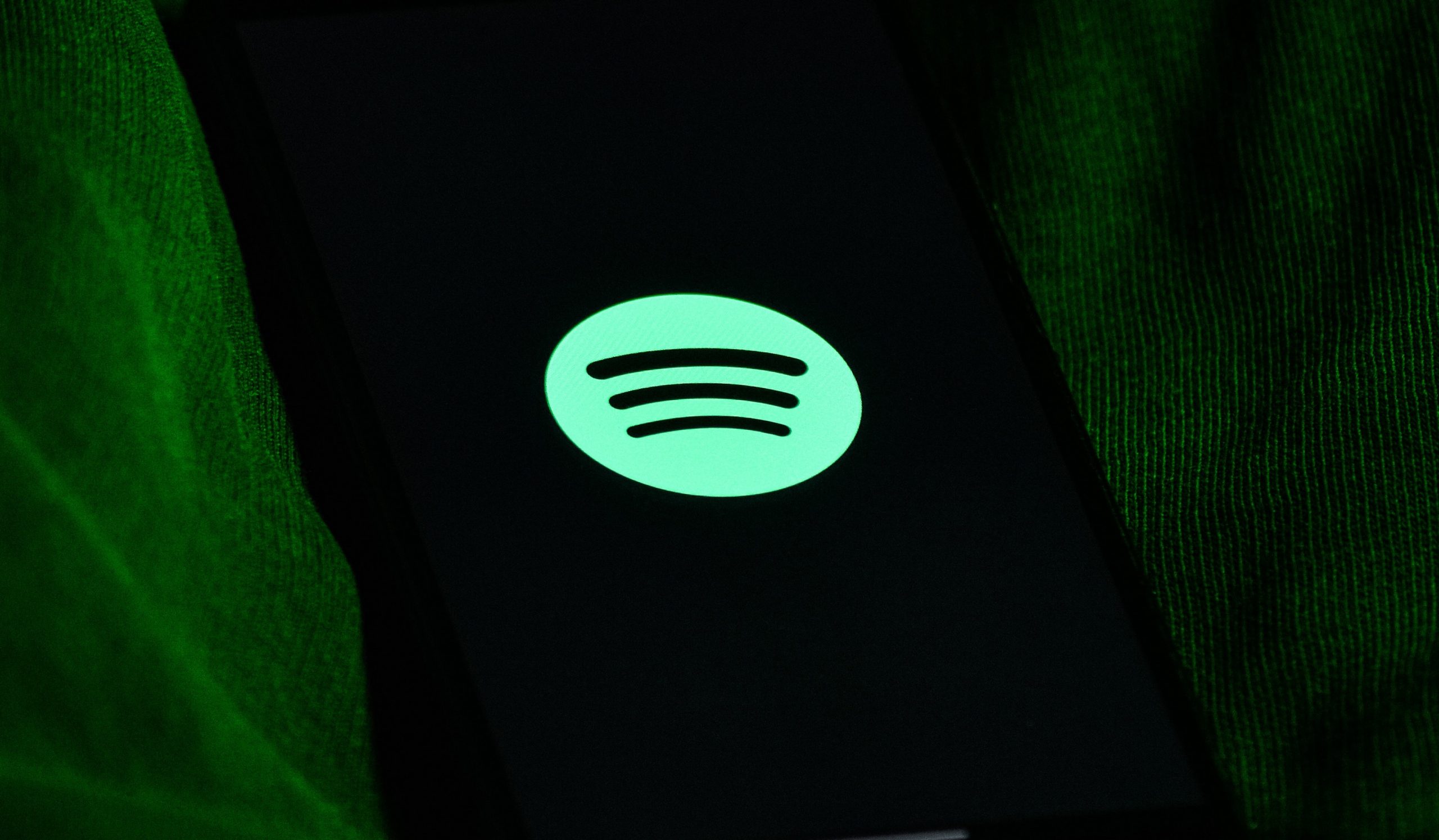 Adapt or die is a maxim that applies to every business — including Spotify, the global leader in music streaming.

With more than half a billion users worldwide, including upwards of 220 million premium subscribers, Spotify is doing something right. The Sweden-originated service has its share of opponents, too. The years-long criticism about the business's royalties model has apparently hit its mark. In recent weeks, news broke, by way of Music Business Worldwide, that Spotify would change its royalty payout model by early next year to include a minimum threshold of streams for a song to qualify for royalty payments.
And, in an effort to improve the "hygiene" on its platform, which reportedly attracts 130,000 new uploaded works each day, penalties for streaming fraud and restrictions on royalty payments for short "noise" tracks.
More on that to come.

Among the raft of changes, Spotify recently lifted the monthly subscription rate, here and elsewhere. A bummer for consumers struggling under the growing cost of life, but music to the ears of the record industry, which has coveted a hiked subscription fee, for the reward of hundreds of millions in instant, additional revenue.

For Australian artists, the platform provides a window to the music-hungry world. As previously reported, revenues generated by Australian artists from Spotify topped $250 million, according to the tech giant's annual "Loud & Clear" report. Last year, 80% of Australian artists' Spotify royalties were generated outside of these shores, according to the document, published June 7.

Those figures were sexy enough for Spotify founder and CEO Daniel Ek to spruik on his socials, remarking at the time that "markets like Australia are experiencing explosive growth in music streaming revenues."

For the first time, SXSW Sydney opened its many doors to lanyard-wearing guests. One of the most popular spots at the original SXSW in Austin, Spotify House, took over the Lansdowne Hotel, for four days of onstage discussions and Q&As, and showcases throughout the evenings. 
It's all change. Extinction is not an option.

The Music Network caught up with Spotify AUNZ's managing director Mikaela Lancaster and Jennifer Masset, Spotify's U.S.-based head of indies, for a glimpse at the evolving business, the music landscape and the trail ahead.
Spotify in Australia
Spotify doesn't reveal the users numbers for each territory, though it's safe to say the brand has branched out since launching here in 2012.
"Australia has a population of about 25 million, half of them are on Spotify every month," Lancaster explains. "We have 550 million users. And so by that logic, the opportunity overseas is (enormous). We're already the largest exporter. We've grown export streams by about 81% in 2022. We did 30 billion streams overseas. We want to continue to grow that. And Australian music travels really well."

Lancaster "firmly believes in Dean Ormston's vision" for Australia to be a net exporter of music, emulating the music powerhouse that is Sweden. "We want to be a part of it. Sounds Australian have done an extraordinary job."
One of the new developments which is connecting the dots is the company's editorial global curation groups. "We have Australian editors sitting here in genre expert teams, pitching and advocating for Australian artists to their peers overseas," Lancaster continues. "And that's when we start to see that traction, and music in these overseas playlists. Our data is the starting point for planning tours and overseas tours, where is music starting to pick up."
Music Australia
With a perfect stroke of timing, SXSW Sydney became the platform for the announcement of Millie Millgate as the inaugural director of Music Australia. Millgate leaves the leadership of Sounds Australia, while Esti Zilber steps up as executive producer for the national music export organisation.

"It's a wonderful announcement," Lancaster says of Millgate's new role. "She has done so much good with Sounds Australia. She's just going to bring that experience into Music Australia as well. The formation of Music Australia to bring this whole industry together and get those clubs working, we certainly support it. We've been speaking to them. And yes, I know that they had their first meeting. We're looking how we can be involved with various initiatives that they've laid out. We have a lot of the, I guess, leverage to help support and grow and so we can we link up with Music Australia."
The end of the English-language powerbase
The U.S. and Great Britain ain't what they used to be.
"There's an old belief that you need to start in the U.K. and then you might go to the U.S.," Lancaster explains. "What we're seeing now is a whole bunch of other new markets, that aren't English speaking markets, where Australian music is coming through. Mexico, Indonesia, Philippines, South East Asia."
RADAR's rebrand
The Kid LAROI, Genesis Owusu and Baker Boy are just a handful of the Aussie artists who've been enlisted for the RADAR global artist development program. Through a six-month campaign, "we put everything behind it," says Lancaster, "we'd go and do bespoke content shoots where we work with press, putting the artists through our socials. We're spending money on marketing. It's for when an artist is right at that moment, and we search for them, it's to help them springboard and really start to have meaningful streams and listeners."
RADAR is now undergoing a rebrand. "It needed a bit of a refresh, and we'll be continuing in 2024."
Performers at the RADAR night at Spotify House include Vv Pete, Blusher and Teen Jesus and the Jean Teasers, whose debut LP I Love You recently cracked the ARIA Top 10, at No. 6.
Build it, they will come
Jen Masset has advocated for independent music artists and labels for over 20 years. An internationalist, she's had her hand in all of it, from managing record stores in the U.S. to managing the sales for the stateside division of Berlin-based distributor, Studio Distribution, and studied in the U.K.
Prior to joining Spotify in 2017, she served as senior director of member services at A2IM (American Association of Independent Music), the sister body of AIR.
Her unique skill set was spotted by Troy Carter, Lady Gaga's former manager who was then Spotify's global head of creator services. She came on board, initially to serve as head of independent label relations, working closely with all those contacts from indie-land.
"First thing we did was we built a CRM. And then we built a team of 10 people that could actually serve the quantity of releases that were coming through. We started building the tools, because there just wasn't a way for indies to be able to communicate their releases on a global scale to all the people that they needed to be able to."
To get there, "I was sneaking around at night trying to find engineers and people who build tools. I wanted to build tools that are scalable, to help indies embrace the power of Spotify."
Carter spotted her sneaking about. "Troy asked, 'do you want to do that all the time?' I responded, 'that's a job?' And he said, "it could be.'"
And it is.
Today "I see areas where the indies are struggling, where they're not able to embrace the power of Spotify. And then I step in and jump between projects." If the team on the ground in Australia, for example, is "struggling with something locally, where they want to embrace an opportunity or they need access to something. They would just reach out to me and say, 'how do I do this?"
DIY artists are on the rise, Masset explains, there's "a huge opportunity for artists and labels to embrace that global audience. People are setting up their own companies and growing and developing." Masset and her team ensures that "we're onboarding licensors at a steady pace, and that they have access to these tools and resources and that they work."
Indies on the up
The share of indie music is growing on the platform, as ownership changes.
"I define an indie as someone who owns or controls their own master recordings outside of Sony, Universal and Warner," reckons Masset.
"But if you look at their business models, there's a lot of people, Taylor Swift for one, who own their own masters, but they use the power of distribution, rather than giving up access to ownership to a record label," she explains.
"So that's where it's growing. The playing field that digital enabled 15 years ago, 20 years ago, they're able to embrace that. Part of what I like about my job, coming from a non-profit trade organisation representing indies, is that I can maintain a level playing field. That's very important and very core to Spotify as an ethos, its mission."
Spotify trends
Everything's changing, including music fans. "We're certainly seeing trends for youth audiences," notes Lancaster.
"One is that they're digital natives, they're digital savvy, and they have a really wide taste in that they're not defined by genre — like I was — or genre of language, the location sound. It gets very eclectic, which creates a real challenge for the curation team."
The other trend is hip-hop. In the "under 25" demographic, "it is by far the largest genre. It's not played on commercial radio." There's something of a myth that Lancaster dispels. "A1 here is the largest hip-hop playlist, listened to by Australians. It is not Rap Caviar, the global hip-hop playlist. A1 here is listened to by more Australians. And on average, we have 30% Australian artists, too."
The Music Network
Get our top stories straight to your inbox daily.