Melbourne band Private Function signs with new indie imprint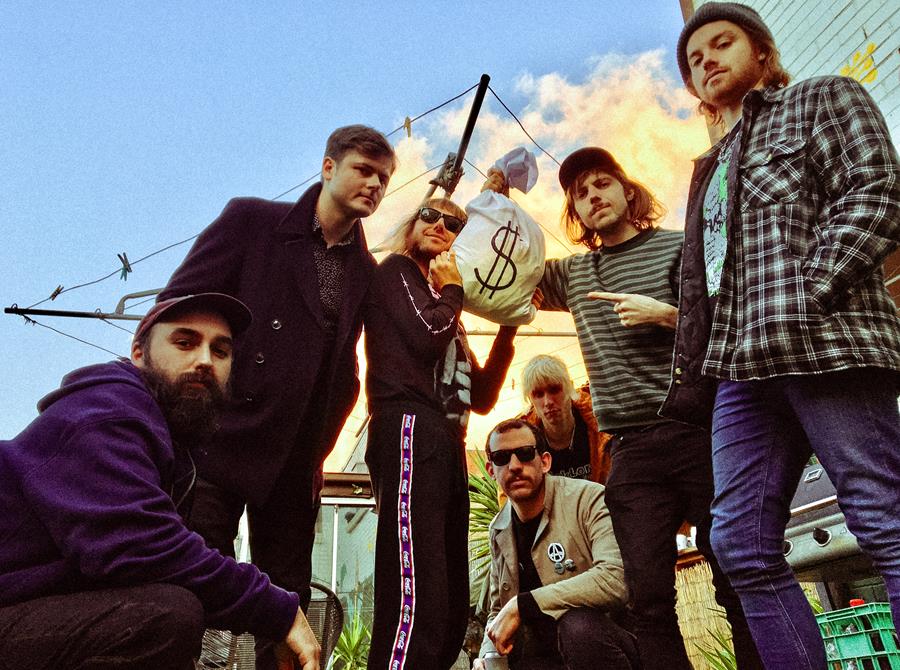 Melbourne's pub-punk outfit Private Function has struck a deal with new label Damaged.
The band formed out of the hardcore scene in 2016 and tested the market with acclaimed EPs, including Six Smokin'Songs and Rock in Roll.
Their high energy and often outrageous shows see them pack out gigs (their last appearance filled the 500-capacity Howler in Melbourne) and a large social media following.
Private Function recently told TMN that their biggest idol is Australian goofball Norman Gunston and their aim is to launch a series of online late-night variety shows.
The band is the first signing to the Damaged, backed by label services business Caroline Australia, which was founded by ARIA-nominated punk outfit Clowns, back in 2019.
According to label director and Clowns frontman Stevie Williams, signing Private Function to the Damaged roster was an obvious first step in launching the new venture.
"We started Damaged to shine a light on our favourite bands that we had discovered through years of touring and working on Clowns," he said.
"In our years we've never come across a more entertaining, infectious and magnetic band.
"Whether you're listening to their records or catching them live, you simply can't turn your attention off from this irreverent, hilarious, crackerjack punk-rock act.
"Further expanding our label facilities to Private Function's new LP is not just exciting but feels oh so right. PF STILL ON TOP!"
Private Function's guitarist Joe Hansen agreed it was important to align with a label which always has the acts' best interests in mind.
"We decided it was a good idea to sign with a label like Damaged so we could have a good middleman between us and the inevitable legal issues and public outcry," he said.
The new album, which is yet to have a release date, will be distributed and marketed by Caroline Australia who announced an expanded team last October "to help break acts".
The Music Network
Get our top stories straight to your inbox daily.