Revealed: Meet Your 2022 TMN 30 Under 30 Awards Finalists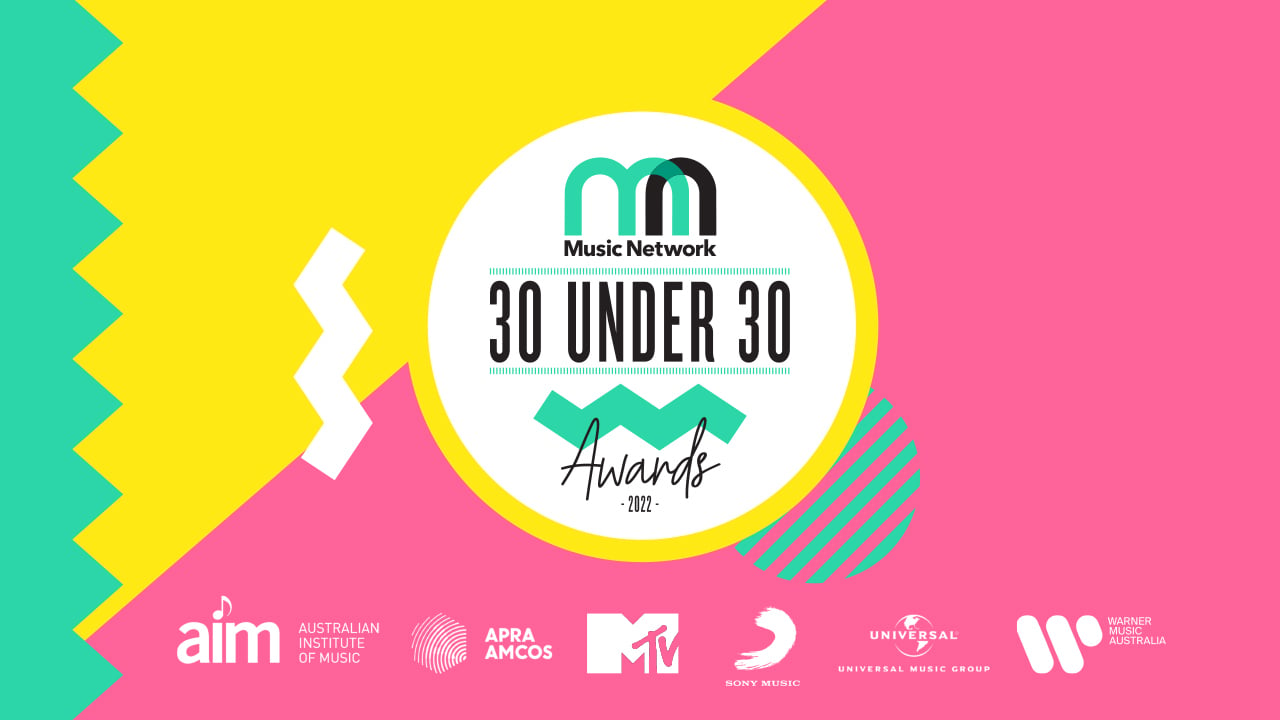 It's time to find out who made the list of 2022 TMN 30 Under 30 Awards finalists.
More than 100 incredible entries rolled in this year from a wide cross section of the music industry, with the final 50 finalists chosen by The Music Network editorial team and judges.
The annual awards program aims to give future industry leaders the opportunity to showcase their achievements and propel their careers forward, while also offering a platform for them to outline their vision for the sector.
Winners will be announced on TMN, April 28.
In addition to the 30 winners and the Readers' Choice Award, one entrant aged under 25 that demonstrated entrepreneurship and leadership potential will receive the new Rising Star Award. The recipient will be chosen by a panel that includes The Brag Media and AIM.
"Congratulations to this year's inspiring list of finalists," Jake Challenor, executive editor, said. "We can't wait to bring this year's class together, plus those from 2020 and 2021 who missed out on an event due to COVID, for a TMN 30 Under 30 Awards Reunion Mixer in June."
The Readers' Choice Award poll will open for 24-hours next Tuesday, April 26.
The national awards program is supported by AIM, APRA AMCOS, MTV, Sony Music Australia, Universal Music Australia, and Warner Music Australia.
The 2022 TMN 30 Under 30 Finalists:
Alana Jagt, APRA AMCOS
Alexia Tomshin, BRING
Anthony Agostino, Cartel Management Australia
Ashlee Minto, Warner Music Australia
Barna Németh, Mushroom Group
Blair Mottau, Finely Tuned
Brandon Wade, Select Music
Brigid Neill, Mushroom Group
Carla Fowler, TikTok Australia/Streamstate Podcast
Casey Katz, Untitled Group
Christina Rinaldi, Cartel Management Australia
Claire Tate, Virgin Music Australia
Cooper Parsons, Comes With Fries
Damien Platt, The Everyday Agency/Vicious Recordings/Palms Management
David Hartley, SoundSmith
Gabriel Gasparinatos, Entropico
Gemma Maddox, Hit1047
Giorgio Theodoropoulos, Universal Music Australia
Gloria Brancatisano, Ticketmaster Australia
Harry Hayes, formerly Serenade
Holly Friedlander Liddicoat, Community Broadcasting Association of Australia
James Adams, Universal Music Australia
Jasmin Morrissey, Universal Music Australia
Jaz Yates, JY Management Group
Jessica Allen, Universal Music Australia
Jessica Barrett, Sony Music Entertainment Australia
Jessica Peach, Warner Music Australia
Jessica Phillips, WME
Jessie Ryan-Allen, APRA AMCOS
Josh Milgate, Hutch Collective
Katie Krollig, Select Music Agency
Lily Hambling, Sony Music Entertainment Australia
Louisa Cornock, Brett Oaten Solicitors and Sony Music Entertainment Australia
Lucy Baker, Inside Out
Luke Vespa, Warner Music Australia
Maddy Rose Smith, Ourness
Mari Stuart, [PIAS] Australia
Matthew O'Donnell, Universal Music Australia
Nic GidleyKing, Modern Day Entertainment
Oliver Dan-Cuthbert, Sony Music Entertainment Australia
Otara Athukorala, Sony Music Entertainment Australia
Rachel Whitford, 27 Music/Music SA
Rochelle Flack, TikTok
Sasha Ponomareva, White Sky Music
Sophie Brown, [PIAS] Australia
Steel Hanf, Proxy Agency
Sylvie Maclean, Tixel
Tait McGregor, LiSTNR
Tom Gordon, Yours & Owls/Farmer & The Owl/Planet Shhh
Zachary Hamilton-Reeves, Seven Seven
The Music Network
Get our top stories straight to your inbox daily.