Sync Watch: Aussie acts support local brands with stunning re-records, while The Wombats are sync-ready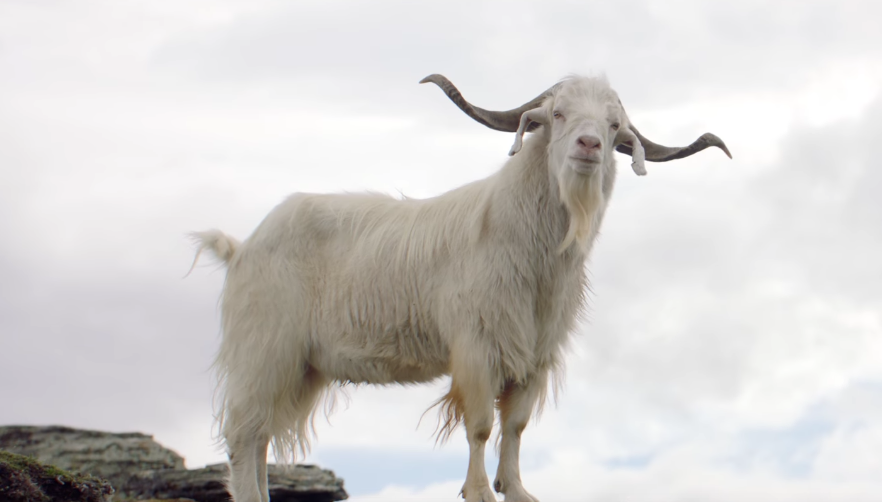 'I've Been Everywhere' re-record x Qantas
Brand / Production: 2018 Qantas campaign – "No one travels like Australians"
Agency / Music Supervisor: Clemenger Sydney / Level Two Music
Artist: Lisa Mitchell re-record
Track: 'I've Been Everywhere'
Writers: Geoff Mack
Publisher: Sony/ATV
Label: Warner Music Australia
Following a major shake-up both in terms of internal staff and external agencies, Qantas has launched a new campaign. Utilising the tagline "no one travels like Australians and no one takes to the world like Qantas", the clip highlights our ongoing love of travel.
'Heroes' re-record x Westpac
Brand / Production: Westpac 2018 national brand campaign – "Help. It's what Australians do"
Agency: Level Two
Artist: Gang of Youths re-record
Track: 'Heroes'
Writers: David Bowie, Brian Eno
Publisher: Universal Music Publishing (UMPG)
Label: Sony
Universal Music Publishing Australia's Gang of Youths and Level Two have re-recorded a stunning rendition of David Bowie's (UMPG) anthemic 'Heroes', for Westpac's latest national brand campaign. Originally released by David Bowie in 1977, Gang of Youths modern take on this iconic tune is nothing short of breathtaking and reminds us all that as Australian's, helping is what we do.
Disclosure x Macquarie University
Brand / Production: Macquarie University's 'You to the Power of Us' ad
Artist: Disclosure
Track: 'You & Me – Flume Remix'
Writers: Howard Lawrence, Guy Lawrence, James Napier, Eliza Caird
Publisher: UMPG
Label: Island Records / Universal Music Australia
The online campaign features scenes of Macquarie University ultra-modern approach to technology, education and campus life. Perfectly paired with Flume's remix of Disclosure's 'You & Me', the track drives the fast-paced visuals with rousing, atmospheric and edgy synth beats. 
Matt & Kim x ASB Bank
Brand / Production: "How Do You Measure Progress" campaign for New Zealand bank ASB
Agency: True
Artist: Matt & Kim
Track: 'Let's Run Away'
Writers: Kimberly Ann Schifino, Matthew Johnson
Publisher / Label: Mushroom Publishing
Marking the relaunch of the 'One Step Ahead' platform, the fast-paced compilation depicts people making progress in a range of activities from small achievements to big accomplishments.
A Tribe Called Red x Holden
Brand / Production: Holden Colorado "Not to be Outdone" TVC
Agency / Music supervisor: Level Two
Artist: A Tribe Called Red
Track: 'Electric Pow Wow Drum'
Writers: Robe/Campeau/General/Thomas
Publisher / Label: Hebbes Music Group / A Tribe Called Red Publishing
As part of the Holden Colorado 'Not To Be Outdone' campaign, MusicSalesCreative worked with Level Two in delivering A Tribe Called Red's 'Electric Pow Wow Drum', a kaleidoscopic mash-up of Native American music and supercharged electronic beats. It samples full-throated tribal vocals, adding a raw earthy element to the TVC, along with a propelling beat that perpetuates the action of Man Vs Goat.
The Decemberists x Johnnie Walker
Brand / Production: Johnnie Walker 'The Most Important Step Is Your Next' TVC
Artist: The Decemberists
Track: 'Severed'
Writers: Colin Meloy
Publisher: UMPG
Label: Capitol Records / Universal Music Australia
Johnnie Walker's new TVC takes us on a journey of a struggling young student trying to break away from the norm. The Decemberist's 'Severed' was a great pick to underscore the character's story, with dark, driving beats and building indie synths. The synch was also perfectly timed, as the US band's latest record 'I'll Be Your Girl' was released the same month, gaining additional traction from the placement.
Sync-ready Spotlight: The Wombats – 'Turn'
Label: Warner Music Australia
Publisher: Kobalt Music Publishing & BMG Rights Management
Writers: Matthew Murphy / Blake Harnage / Micah Premnath
'Turn' is a modern-day love song with the distinct Wombats twist we know and love. As catchy as ever but with a newfound maturity and irrepressible hook you won't be able to resist this earworm. It's the third single from their fourth studio album Beautiful People Will Ruin Your Life which landed February 9.
Licensing enquiries contact: [email protected]
The Music Network
Get our top stories straight to your inbox daily.