Stop leaving your shit behind! Music festivals unite to target campsite "littering" by gromets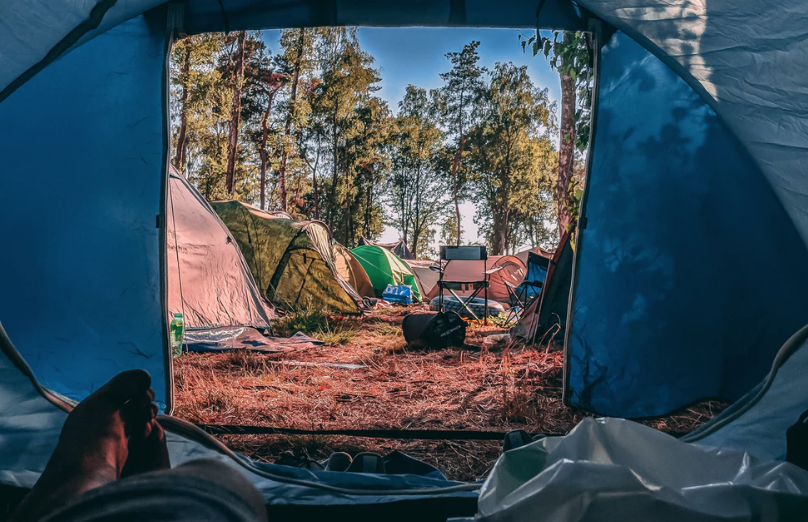 Initiatives have been activated in the wake of the second Cleaner Campsites Industry Roundtable, Green Music Australia co-CEO Berish Bilander tells TMN.
The roundtable was attended by Green Music Australia, APRA and Music Victoria , with a diverse team of sustainability consultants from Green Connect, Upcycle Entertainment, Mullum Cares and B-Alternative.
Festivals represented included Splendour in the Grass, Falls Festival, Untitled Group, Island Vibe, Party in the Paddock, Unify Gathering, Strawberry Fields, Rainbow Serpent, Lost Paradise, Woodford and Earth Frequency.
The key issue of the meet stemmed from disturbing results of research conducted by A.T. Kearney that showed that 50% of festival waste comes from campsites as punters leave their tents and camping gear behind. 63% believe it isn't their responsibility to clean up after their friends.
The study covered 800 patrons from three festivals – Falls Lorne, Party in the Paddock and Unify Gathering – and also found that 50% of attendees think that their waste doesn't go to landfill.
According to the study, 20% purchase a new tent for the festival and 36% of these are "not fussed" if their tent is destroyed. Almost half of those surveyed want to "get the hell out of here" after the event, and 52% think their tent will slow them down.
"This year's roundtable was fantastic," Bilander recounts.
"Festival organisers already have a wealth of knowledge around campsite littering.
"Our role is to provide a forum for people to share ideas, and to engage behaviour change experts to help co-create evidence-based interventions.
"The dumping of tents and camping equipment is rooted in a much bigger societal problem around disposable consumption, and will require a whole-of-industry effort to gain traction amongst younger audiences.
"This is why the cleaner campsite alliance is so important."
Roundtable participants agreed to establish a formal alliance to tackle the growing problem of campsite litter and launch a #LoveYourFestival style cultural campaign in the lead up to the festival season.
Plans mooted at the Cleaner Campsites roundtable include the launch of a marketing campaign to change the behaviour of patrons over summer 19/20 so that everyone takes home their tent – or risks being seen as seriously uncool.
The piloting of creative interventions like an onsite repair team to fix broken tents and marquees will also be trialled. The first repair tent will be piloted next month at Splendour in the Grass in Byron Bay.
Bilander says, "Various festivals have already started rolling out 'campsite conversations' since last year's roundtable – another important initiative to educate and build rapport with patrons."
The campaign will be coordinated by Green Music Australia with Australian festivals, industry stakeholders, media personalities, and musicians who regularly feature at these events.
Bilander adds: "Beyond campsite litter, we need to start looking to eliminate all single-use products on site, whether they're plastic or not.
"The action of using something once and throwing it away is not, and will probably never be, sustainable.
"Far better to go 'upstream' and promote reusable schemes.
"Already Rainbow Serpent has shown us that people are open to using reusable food-ware, and other festivals are likely to follow suit this year."
The music festival promoters are enthusiastic about the cultural changes that the alliance could bring about to their industry.
The Music Network
Get our top stories straight to your inbox daily.