Shannon Noll sings 'Drive' for new Greyhound Australia campaign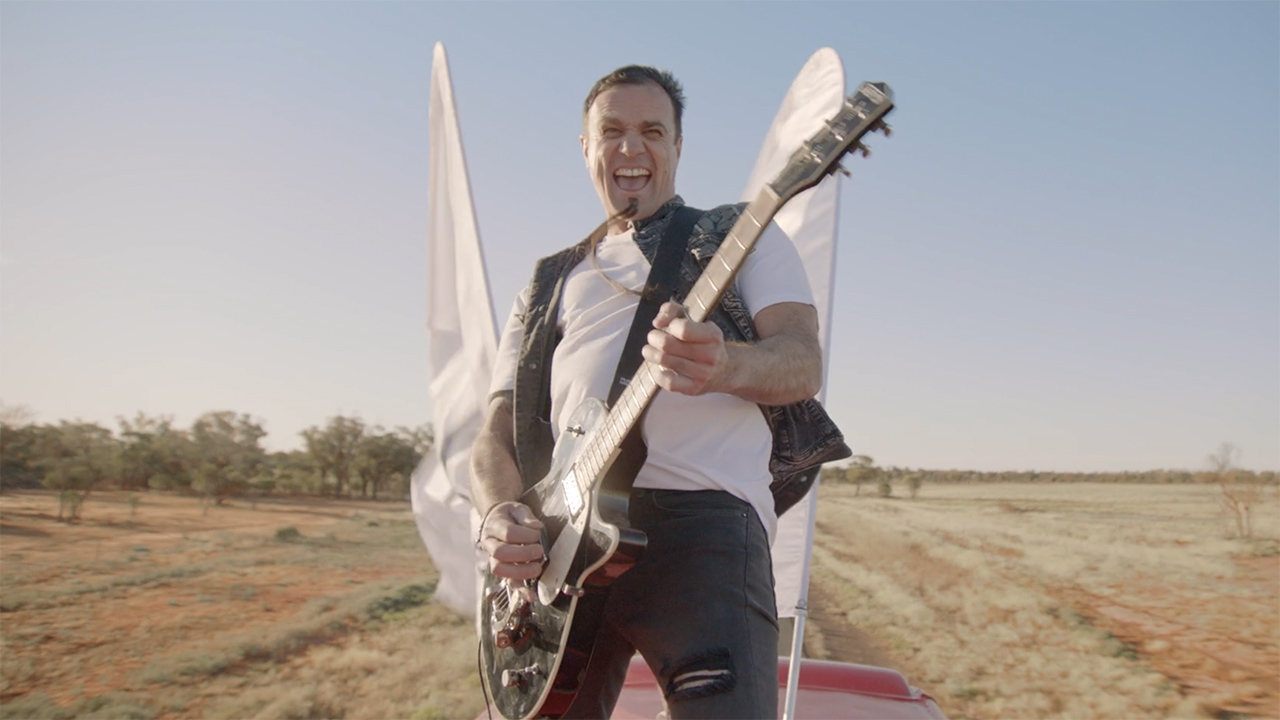 Shannon Noll has been enlisted by Greyhound Australia for its latest ad campaign, in which the Aussie legend performs his hit track, 'Drive'.
The campaign, created by Rumble, is rolled out as Greyhound begins offering coach services again following an easing of border restrictions throughout many parts of the country.
In the primary ad, Noll crashes the home of a couple who are looking to go on a trip, telling them Greyhound is "back on the road". Later on, the singer is seen standing on top of a Greyhound bus, resembling the iconic Priscilla Queen of the Desert scene.
"Shannon has this wonderful true-blue Aussie appeal that bridges city, coast, and country," Greyhound Australia CEO Alex de Waal said.
"He's also a top bloke. Two great Aussie brands together at last – I'm excited about the places our partnership will take us in the future."
Three clips showing 'behind-the-scenes' footage of the ad campaign, including one where Nollsy tests out a number of beard accessories, were also put together.
"Beyond the campaign's tongue-in-cheek humour, at its heart, it's about reconnection and supporting regional towns that have done it tough over the past few months," said Greyhound Australia marketing and communications manager Michael Leard.
"Just like all Aussies, we're excited to be out on the road again and keen as mustard to bring joy to Australian journeys."
'Drive' is lifted from Shannon Noll's early 2000s album, That's What I'm Talking About.
The Music Network
Get our top stories straight to your inbox daily.