New Signings & Team-Ups: October 12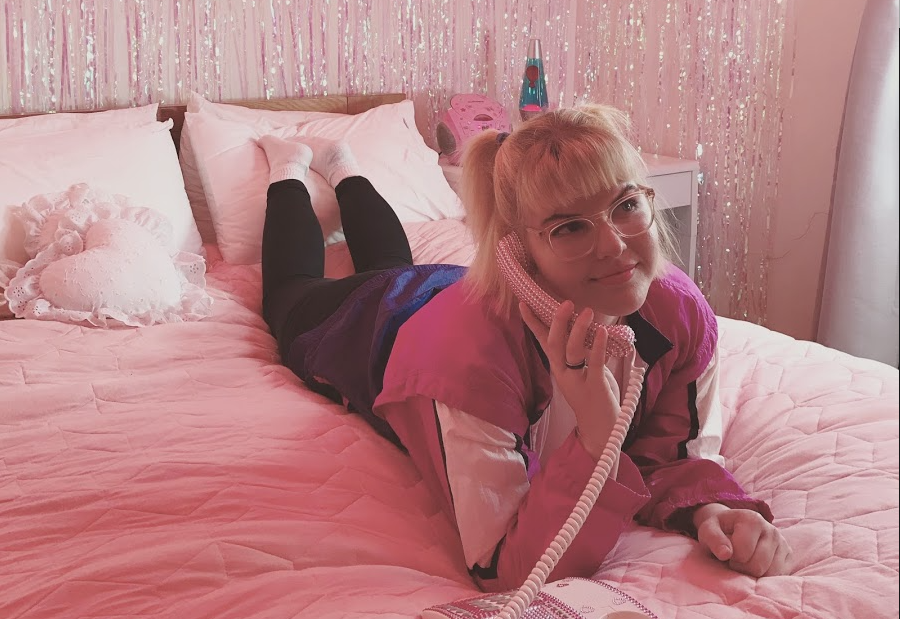 GOLDEN ROBOT REIGNS IN KING'S X
Sydney-based Golden Robot Records' international expansion sees them ink US outfit King's X.
Their long awaited return album will be released globally in 2019 via Golden Robot Records' partners in the U.S., Europe and Japan.
Group founder and president Mark Alexander-Erber said, "When we started to talk to King's X about signing with Golden Robot in the U.S. and we met dUg (vocalist/bassist dUg Pinnick) in LA a few times, I knew 100% that we would end up working with them.
"I'm loving the fact they are still the original members and I really believe this new album will be there best yet! It's incredible how many people inside the industry – and I'm talking about very well-known musicians – love these guys and can't wait for a new album."
---
FUNDING BOOST FOR FOGGY MOUNTAIN
The Foggy Mountain Bluegrass Music festival in Kinglake, Victoria, has received a $10,000 grant from the state government so it can continue to remain a celebration of community, music and family
The fifth instalment is held this weekend includes a bush dance, free community events, ticketed events, six music workshops., and local school children performing a gospel work they have developed collaboratively.
In a statement to TMN, Minister for regional development Jaala Pulford said the festival supports local artists, increases community engagement and promotes the region – boosting tourism, economic development and local jobs.
"It brings the Kinglake Ranges community together and promotes the area as a tourism and cultural destination of choice."
The $10,000 grant was provided through the Labor government's Stronger Regional Communities Plan, which supports economic growth and helps build more resilient regional communities.
---
BARELY DRESSED FIND HEART WITH DENISE LE MENICE
Barely Dressed Records has signed Denise Le Menice (aka Perth's Ali Flintoff).
Emerging in her feminist punk rock outfit Boat Show, the label says, "She is now channelling her inner-pop sensibilities into an unlikely but super-fun blend of Dandy Warhols and latter era Kylie Minogue. Yes please."
Her single Heart is accompanied by a video directed by Eden Barlow and converted to VHS, is a throwback to the early 2000's with lava lamps, portable CD players and wait for it… a landline cord phone.
Denise Le Menice is on tour with Phil Jamieson throughout November/December.
---
KYGO, MANAGER, SET UP SONY DANCE LABEL
Dance superstar Kygo and manager Myles Shear have set up a new dance label Palm Tree Records through Sony Music Entertainment to develop new electronic music talent.
Kygo (Kyrre Gørvell-Dahll) is himself signed to Sony and has generated over 8.5 billion streams and over 47 million track equivalent streams worldwide.
Artist services for Palm Tree signees will include management.
Kygo said: "I've always been very fond of working with talented, undiscovered artists in my own releases.
"It's been an amazing process to watch these artists grow and now I'm able to help projects I love by offering a label and management service with an incredible team."
---
BRODERICK SMITH TIMES IN WITH BLOODLINES, STARMAN
One of the great and enduring singers, Broderick Smith, has combined a career-spanning album with his autobiography Man Out of Time.
The deluxe edition book is limited to 101 hand-signed and numbered copies and costs $395.00, available only through Starman Books.
It comes housed in a clamshell custom slipcase.
The 3CD box set Then & Now 1967—2017 features unreleased recordings from Adderley Smith Blues Band (1967), Brod's BigCombo (1981) and a copy of his soon to be released new album Man Out Of Time which was recorded in 2017.
Both book and 3-CD set are only sold as a pack.
---
CAROLINE AUSTRALIA ISSUES SINGLE FOR MENTAL HEALTH
Caroline Australia released a joint single Handle With Care by singer-songwriter Andy Burrows and best-selling author Matt Haig for World Mental Health Day on Wednesday, October 10.
The track is taken from the album Reasons To Stay Alive, due in early 2019.
Burrows and Haig, who struck up a friendship after "meeting" on Twitter, have spent the past year passing ideas back and forth, with Haig providing lyrics around which Burrows then composed music, to create a collection of songs loosely inspired by Haig's much-loved books, including Reasons to Stay Alive and How to Stop Time (recently optioned as a movie, to star Benedict Cumberbatch).
Says Haig of the song:
"I wrote the lyrics for Handle with Care thinking of my wife and how she had been there for me in all the right ways after I recovered from panic disorder and depression.
"I was thinking also of how a painful experience can also help you be there for someone in crisis.
"It's a love song, but not necessarily about a partner. It's about that determination to be there for someone you care about."
---
BELIEVE TAKES STAKE IN NUCLEAR BLAST
French label Believe has bought a majority stake in German rock and metal label Nuclear Blast.
It was founded in 1987 by Markus Staiger and is home to Opeth, Nightwish, Slayer, Sabaton, Machine Head, Accept, In Flames, Lamb of God and Dimmu Borgir.
The buy-in comes some weeks after Believe bought a 49% stake in Tôt ou tard, the second biggest independent label in France behind Because Music.
In a joint statement, Believe and Nuclear Blast said they would work together to provide more services to their artists and to hunt new talent.
"Nuclear Blast has the most prestigious roster of hard rock and metal artists in the world," they insisted.
---
COLIN HAY MAKES MTC DEBUT
Having wound up a US tour with Ringo Starr's Allstars, Men At Work's Colin Hay is about to make his debut with the Melbourne Theatre Company.
He has been cast in the role of Feste in its production of Shakespeare's Twelfth Night!, to stage November 12 to January 5 as part of The Sumner in Southbank in Southbank Theatre.
The cast includes Tamsin Carroll, Frank Woodley and Esther Hannaford.
The production will feature new music from Kate Miller-Heidke and Keir Nuttal, costumes by Gabriela Tylesova and direction from Simon Phillips.
Hay also announced this week he's doing a round of shows through Australia in April.
---
AMERICAN MUSIC AWARDS PUSHES SALES UP
Nielsen Music reported that the three-hour live broadcast of the American Music Awards this had an overnight 135% sales gain for winners and performers as Taylor Swift, Post Malone, Shawn Mendes and Cardi B.
The acts also sold a combined 20,000 downloads in the 24 hours immediately after.
---
TIDAL & SAMSUNG TV LAUNCH APP
A team up by streaming service Tidal and tech giant Samsung will see a greater amount of integration in coming years
But the first result of the partnership is an app for Samsung TV which gives Tidal subscribers to a Samsung TV-specific interface that prioritises Tidal visual content.
In August, Samsung signed a similar deal with Spotify.
---
NOOSA DROUGHT FUNDRAISER
Tewantin Noosa Lions Club will hold a drought fundraiser called Better Together this Sunday (October 14) to raise enough money to "adopt" the Queensland town of Jericho to provide it with as much funds as possible as its people fight the drought
Jericho is a large cattle producing area located 500 kilometres west of Rockhampton.
---
 LISTEN UP EXPANDS INTO ASIA
London-based electronic music promotions company Listen Up has entered the Asian market, setting up offices in Shanghai and Hong Kong.
It is in partnership with former Sony Music exec Ryan Wilson who was director of electronic music for Asia Pacific at the major and this year helped set up the Liquid State label as a joint venture between Sony Music and China's Tencent Music Entertainment.
The Music Network
Get our top stories straight to your inbox daily.