New Signings & Team-Ups: May 30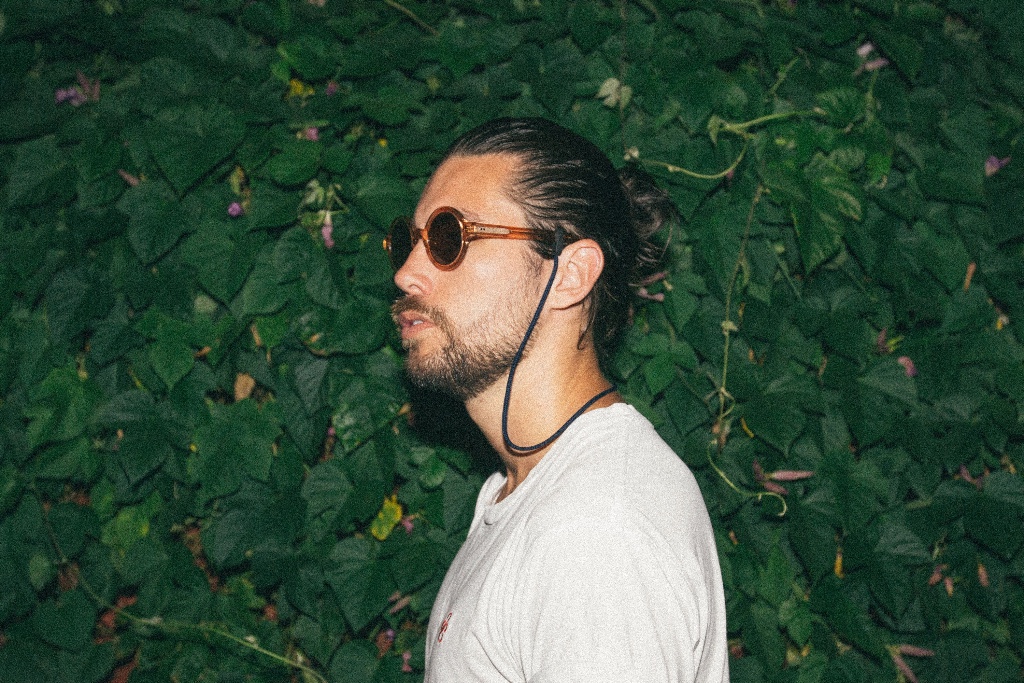 TORREN FOOT WORKS UP A SWEAT
Australian bass-driven G-house music DJ Torren Foot, a fave in clubs and at festivals, joined the Sweat It Out team, and issued 'Hot Sauce'.
"If you want me tippin', I need hot sauce on my chicken," it goes.
A string of Top 10 hits have clocked up a total of 5 million streams.
Debuting with his six-figure streamed 'Rondo' reeled in attention from international pipe liners Amine Edge & Dance, Sinden, Wax Motif, Anna Luno and USA's tastemaker Destructo.
Follow up singles include 'Love Me' 'Chosen', '1, 2 Step' 'Ain't Nobody' and 'TMFW' all tipping the Top 5 ARIA Club chart positions – with collaborative single 'Be Randy' securing the #1 ARIA spot and ARIA nomination for best dance release of 2017.
Added to that, his official remix of Tiga's 'Bugatti' via Diplo's inaugural Mad Decent clocking over half a million streams.
---
123 AGENCY ADDS ALICE SKYE, BETWEEN YOU & ME, TO ROSTER
123 Agency continues to expand its roster with the additions of Alice Skye and Between You & Me.
Alice Skye is a singer-songwriter and Wergaia woman, who was awarded the inaugural First Peoples Emerging Artist Award at the One of One International Women's Day Breakfast in Melbourne this March, and also recently triple j Unearthed feature artist.
She topped the AMRAP charts for several weeks, with both her 'Friends With Feelings' and '60%'.
123 Agency as her co-headlining a tour with Emily Wurramara, taking in five shows between June 14 and July 14.
Between You & Me arrive at 123 as they prep the July 13 release of their debut album Everything Is Temporary via Hopeless Records.
The band's music has been added to Spotify playlists around the world, including Pop Punk's Not Dead (USA), Rock Out (AU/NZ), and Breaking Rock (Asia).
Singer Jake Wilson says of the album: "The whole record is summed up by the line 'Everything Is Temporary'.'"
He continues, "In fact, it's the last line of the entire album. It's a philosophy about accepting the good and the bad and rolling with the punches.
"About making sure you take all the good stuff and run with it, because it won't last forever – and neither will the bad."
Aside from joining Neck Deep on the Australian leg of their Peace and the Panic tour, Between You And Me are doing their AM/PM club shows in Sydney, Melbourne and Brisbane between June 30 and July 21.
---
SONY/ATV EXTENDS TWO INCH PUNCH
Sony/ATV Music Publishing extended the worldwide deal with British songwriter, artist and producer Ben Ash who works under the name Two Inch Punch.
The deal includes hits he's written, for others including Sam Smith'sUK #1 'Money On My Mind' as well as those recorded by Rag'N'Bone Man, Jake Bugg, Jessie Ware and Years & Years.
---
MATT GRESHAM PREPS ALBUM ON WARNER GERMANY
WA singer-songwriter Matt Gresham, who spends his time between Australia and Germany, is prepping his first album through Warner Germany.
As reported in TMN, the label picked up the one-time X-Factor Australia contestant after he showcased at SXSW last year.
The album Who Am I Now is due to be dropped in August, Gresham said during a recent visit to Australia.
Living in Berlin and being exposed to its warehouse scene expanded his folk-pop roots to more electro-industrial.
Some things never change: the flight back to Perth was 20 hours, he recalls. His friend picked him up, and they drove straight to the surf.
---
CAROLINE AUSTRALIA GET UNDERWORLD/IGGY TRACK
Caroline Australia has the Australian rights for the new Underworld & Iggy Pop track 'Bells & Circles'.
It was recorded in London during an afternoon tea encounter and premiered live as part of Underworld's headline show at the BBC Biggest Weekend Belfast on the evening of May 26.
---
MGM NASHVILLE INKS TAMARA STEWART
Australian singer-songwriter Tamara Stewart, currently based in the US, has signed with MGM Nashville.
The American division of Sydney-based MGM Distribution is headed by Michael Chase.
Coming is a three-part album project The Truth, The Music & Me, "as I wrote my way through the toughest and most transformative period of my life."
---
WANTOK TAPS IN BLACK ROCK BAND
Melbourne-based Wantok Music have secured Black Rock Band from remote West Arnhem Land from the Northern Territory.
They play a rock fusion of modern and traditional, singing in their languages, Kunwinjku and English, and with a strong dose of social justice.
Singer Richie Guymala points out, "Most of our songs speak about people I see in my family, with my own eyes.
"I see them having hard times and it's good for someone to speak about it – give my community a voice when they can never speak it out.
"Give them a voice to say "enough is enough'."
Tonight (May 30) they play Children's Ground 'Make a Change' fundraiser, Melba Spiegeltent, in Collingwood, in Melbourne.
Tomorrow they are at the Northcote Social Club before heading back to the NT for the – Barunga festival June 8—10.
---
KOBALT GETS A PRINCE
Kobalt Music has the publishing of Latin American superstar Prince Royce, who's made his mark with singles as 'Sensualidad' with Bad Bunny and J Balvin, as well as his most recent reggaeton-inspired single, 'El Clavo'.
---
PLAYSTATION GIVES ACCOUNT TO POEM
Sony Interactive Entertainment Australia assigned its PR account to Poem.
The first campaign is for the Playstation PS4 game, Detroit: Become Human, for which a human-like Android to created to replicate protagonists designed by the game's creators, Quantic Dream.
---
STARBUCK GETS OUT OF HOT COFFEE
Rapper Common was one of the names being enlisted as Starbucks in America yesterday closed 8,000 stores to teach its staff about anti-racial bias and sensitivity training.
This came on in the wake of two African American customers having a meeting at an outlet, not allowed to use the bathroom because they hadn't ordered a drink. Police were called, negative publicity ensued, and Starbucks was left red-faced.
A video was played to staff about false accusations and discrimination, and Common was one of those speaking on its soundtrack.
---
HOTA COMMUNITY CHOIR JETS IN AIRPORT PARTNERSHIP
A 100-strong community choir inspired by contemporary pop music will be formed on the Gold Coast under a new partnership between Home of the Arts (HOTA) and Gold Coast Airport.
Performing songs by the likes of The Temper Trap, Beyoncé, Crowded House and Matt Corby, the HOTA Choir presented by Gold Coast Airport will provide Gold Coast singers of all ages the opportunity to perform at major venues including the new HOTA outdoor stage and the airport.
Gold Coast Airport CEO Chris Mills said the new partnership reflected the airport's commitment to supporting cultural and artistic initiatives in the city.
"The Gold Coast's cultural offering has grown significantly in the past few years, and as a result, the city's brand identity has matured," he said.
"We are in favour of initiatives that benefit the local community, while also making the Gold Coast a more culturally rich and exciting destination to visit."
Mills said that the airport's entertainment program for the Gold Coast 2018 Commonwealth Games, with passengers serenaded as they flew in and out, inspired the choir idea.
---
WHYALLA RECORDING GRANT EXPANDS
The Whyalla Recording Scholarship (WRS) has expanded the number of regional areas which can be part of the process.
It provides the opportunity and resources for a young regionally-based original musician aged 12 to 21 to audition for, then win a professional recording studio package valued at over $10,000.
The prize includes studio costs and resources to cut a single, a 12 month deal with Stormfront Recording and services as mastering, a music video, marketing and launching.
Southern Cross Austereo is one of the major sponsors.
See full details here.
The Music Network
Get our top stories straight to your inbox daily.