Astral People Recordings Relaunches, Taps Chris Rigney as Head of Label (EXCLUSIVE)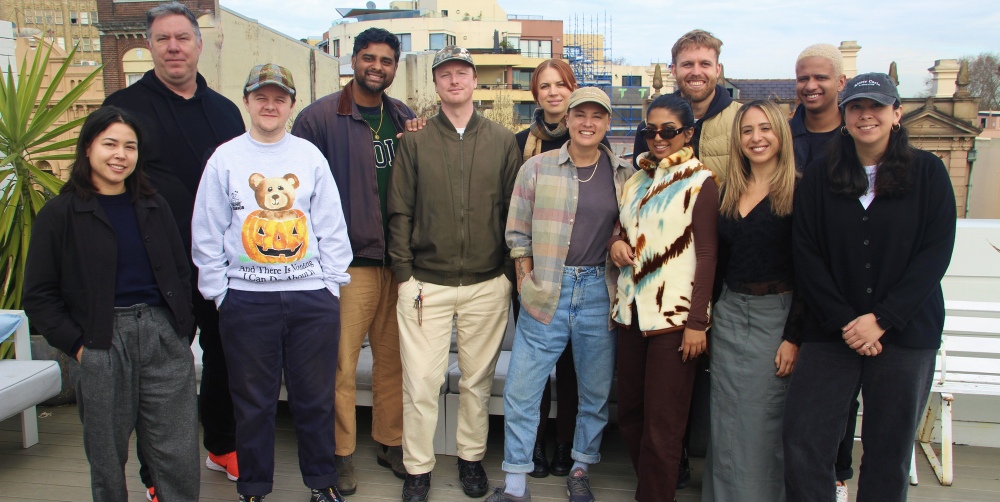 Astral People Recordings is relaunching its recording division under the guidance of new recruit Chris Rigney, The Music Network can exclusively reveal.

Set to be formally announced today (July 11), Rigney, a 15-year label veteran with international experience, is welcomed as inaugural head of label, which enters a new life with a fresh logo and visual identity.

Rigney joins the independent music company from Soothsayer, the electronic-focused Mushroom Group imprint that he co-founded back in 2016. There, in his role as head of A&R, he worked alongside artists such as KUCKA, Willaris. K and CC:DISCO!.

Before that, he served as A&R assistant at Modular and enjoyed a two-year spell as A&R manager at U.K. label Greco-Roman (Disclosure, Joe Goddard, Roosevelt).

Rigney's appointment "signals a new phase" for Astral People Recordings, a rep says, which now brings its recordings arm in line with its international touring and artist management activities.

With Rigney at the helm, the label will continue to expand its roster and operate as one of "Australia's most forward-thinking and diverse independent labels".

The goal, says Astral People co-founders Tom Huggett and Vic Edirisinghe, is to fill the gap in the market for "an inventive independent record label [that] truly sits in between majors and artist services and can provide new artists with the attention, care and funding they need to launch successful careers".

At the same time, Astral People Recordings unveils its fresh logo and visual identity, created with longtime label collaborator Connor Dewhurst.


"Having been a huge fan of not only Astral People as a company, but also the way Vic and Tom operate within the industry, I'm really excited to start my new role as head of label for APR," Rigney comments in a statement.

"Working with a roster of amazing artists I was already a massive fan of, as well as looking to add to this in the very near future with both local and international acts that represent what we do as a company here at Astral People, the future is very bright".

Colouring "outside the lines is what Astral People has always done well," Rigney continues, "and I hope the future of the recordings arm reflects this as much as the other sides of the business as we continue to shine a light on artists who push boundaries."

Based in Eora/Sydney, Astral People Recordings launched in 2019 in partnership with Inertia parent [PIAS], becoming the first Australian co-op label signed to the leading international independent's global network, joining Transgressive, ATO Records, Bella Union, Speedy Wunderground and others.
Among its first signings was Sydney producer Wave Racer (real name: Tom Purcell). Later, the roster would grow with the likes of Club Angel, Milan Ring, and Skeleten.
[PIAS] Australia continues its relationship with the label.
"Whether it's through their management, touring, publishing or recording arms, Astral have proven time and time again that they're at the forefront of discovering and nurturing the best new talent, and we couldn't have asked for a more perfect fit to lead this new chapter for the label," comments Mari Stuart, label group director at [PIAS] Australia.
"Our global [PIAS] teams can't wait to share some of the incredible new music that APR's current roster has been cooking up, as well as some of the very exciting new signings in the pipeline."
[PIAS] (or Play It Again Sam) already has a strong Australian flavour to its activities. In early 2017, PIAS, which was founded in 1982 by Kenny Gates and Michel Lambot, acquired Inertia Music, one of Australia's top indie record labels and distribution companies, a deal which saw the Belgium-based music company take on Inertia Music and the representation of the artist and label roster of the PIAS Group in Australia.
Last week, Gates and Lambot received IMPALA's Outstanding Contribution award to commemorate the 40th anniversary of PIAS.
The Music Network
Get our top stories straight to your inbox daily.