Astral People, PIAS launch new label, sign Wave Racer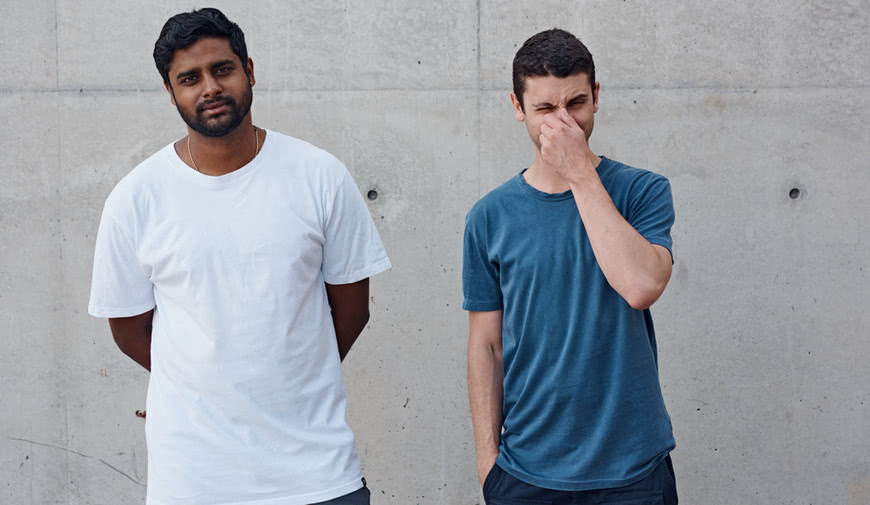 PIAS is waving the Australian flag once again.
The European independent music powerhouse has teamed with Australian management and touring company Astral People on a new label venture, Astral People Recordings.
The initiative will fall under PIAS' Co-Op model that also houses the iconic indie labels Mute, Bella Union, Transgressive, Witchita and more. And it launches with a first signing, future-bass producer and multi-instrumentalist Wave Racer (Tom Purcell), who turned heads with his 2015 debut EP 'Flash Drive'.
Wave Racer, 'Summer Rain'
Based in Sydney and operated by Vichara Edirisinghe and Tom Huggett, Astral People started life eight years ago as an artist management business with the likes of Cosmos Midnight, Winston Surfshirt, Milan Ring and Basenji on its books.
In recent times, the company has expanded into touring (Stormzy, Snakehips, Nao, Sampha), events, festivals and publishing.
"Our vision for the label is just a pure reflection of our joint musical tastes as a company. Representing both local and international artists who we truly believe are the best in their fields at what they do," explains Edirisingh and Huggett in a statement announcing the new project.
"We've never been a company that's been pigeonholed into a certain genre and we certainly won't be with this label."
Astral People Recordings will pursue artists of the "highest caliber" and those "that we truly feel will last the test of time in this forever changing business," the pair note.
Wave Racer fits the bill. After a stint on the sidelines, the production maestro is ready for another ride, this time with Astral People Recordings. A new single, the slappy club tune 'AUTO' dropped in June; its follow-up 'Summer Rain,' featuring rising rapper (and 2017 Unearthed J Award winner) Kwame, arrived this week and there's much more music to come, according to the new label.
Wave Racer, 'AUTO'
Edirisinghe and Huggett "have built something very special in Australia and their entrepreneurial drive, A&R instinct and international outlook make them a perfect fit for our Cooperative label offering," comments Edwin Schroter, [PIAS] Group managing director.
PIAS already has a strong Australian flavour to its activities. A little over two half years ago, PIAS (or Play It Again Sam) acquired Inertia Music, one of Australia's top indie record labels and distribution companies, a deal which saw the Belgium-based music company take on Inertia Music and the representation of the artist and label roster of the PIAS Group in Australia.
In a statement announcing that particular deal in early 2017, PIAS, which was founded in 1982 by Kenny Gates and Michel Lambot, and its new partner assured they were committed to the Australian and New Zealand independent music markets.
"Inertia Music has such a long-standing relationship with Astral People, both personally and through their partnership with Handsome Tours," comments Meg Williams, director – Inertia Label Group on the new deal.
"We are constantly inspired by not only their musical taste, but the passion and consideration that Astral People put into everything they do. We're so honored to help them realise their ambitions for a label outstanding in its musical output and care."
This article originally appeared on The Industry Observer, which is now part of The Music Network.
The Music Network
Get our top stories straight to your inbox daily.