Vanessa Amorosi, Emily Collins, Jane Gazzo Among Winners at 2023 AWMA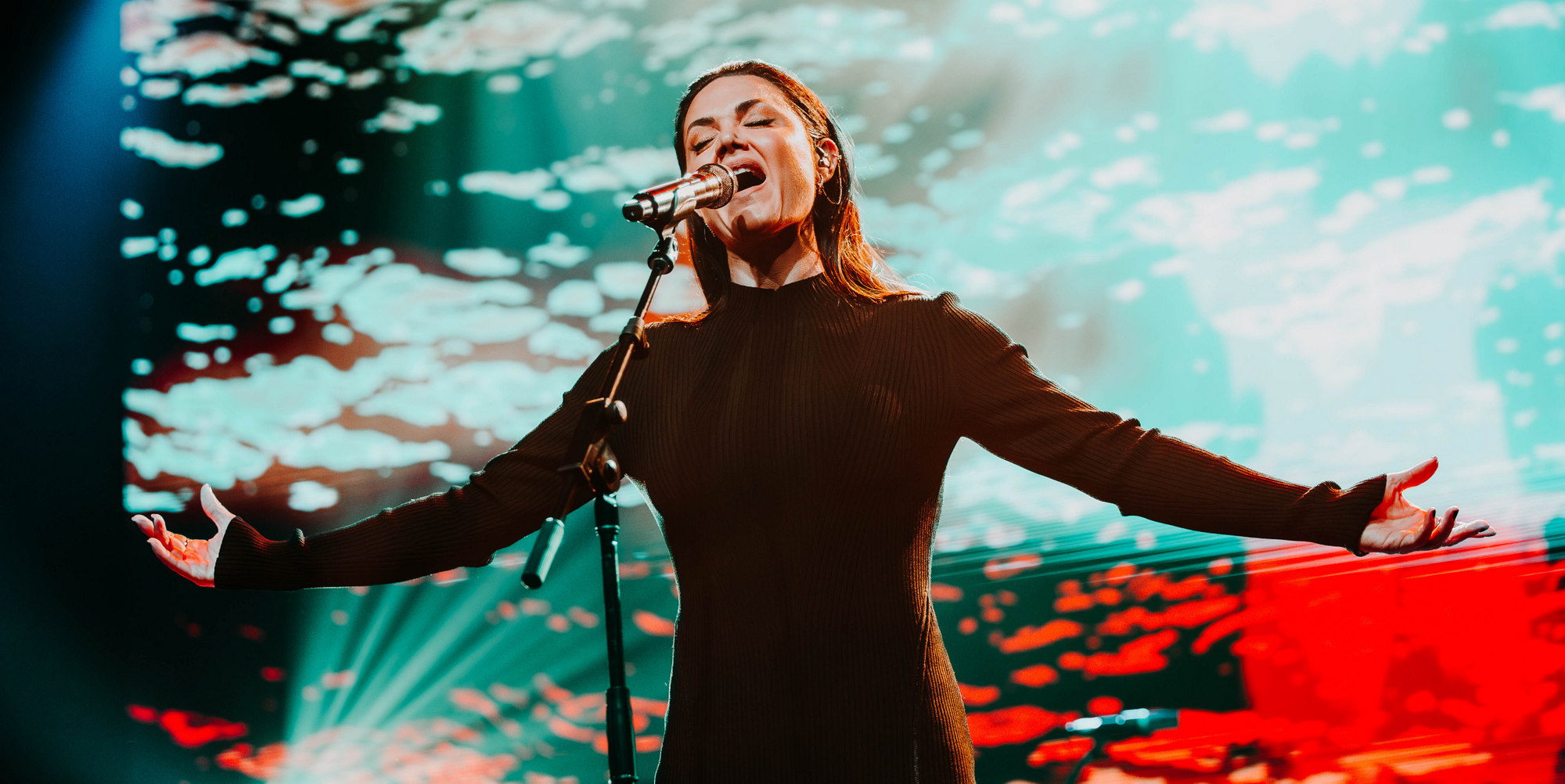 Hitmakers Vanessa Amorosi and Toni Watson (aka Tones And I), industry advocate Emily Collins, and veteran music journalist Jane Gazzo were among the big winners at the 2023 Australian Women In Music Awards, presented Wednesday night (Sept. 27) at The Tivoli in Brisbane/Meanjin.
Amorosi, who made the trip to the Sunshine State from her home in Los Angeles, performed a new cut from her forthcoming album, Memphis Love, due out Nov. 17, and was asked to stay on stage to collect the Inspiration Award, presented by former Transistor Music label chief and AWMA executive producer/program director Vicki Gordon.
"I'm so incredibly lucky. I'm in a room filled with people who helped my career, helped guide me, supported me," Amorosi remarked. "I look forward to many more records and getting out on the road."
Watson, who for a time in 2020 led Billboard's Hot 100 Songwriters Chart, off the back of her global hit "Dance Monkey," won the songwriter award, and Collins, interim head of Sound NSW who, during her tenure as managing director of Music NSW, tirelessly, and successfully, campaigned on #VoteMusic, received the inaugural ARIA Executive Leader Game Changer award.
During her speech, Collins gave a shout-out to the quiet, thoughtful types among us. "As I've grown older," she explained, "I've realised leadership can be quiet, can be gentle, can be considered, and slow and patient, and can and must be kind."
Mushroom Group stalwart Oana Gilbert was posthumously recognised with the Tina Arena Special Impact award. Speaking at the podium, longtime friend and colleague Sahara Herald, Frontier Touring tour director, remembered Gilbert as someone who "had friends in every crevice of this industry," who was a kind and generous person, an "unsung hero" and a "champion of this industry."
Also on the night, Marianna Annas, VP, commercial & creative at Universal Music Publishing Australia, won for Music Leadership, and Gazzo took home the Music Journalist accolade.
For the first time since its 2018 launch, the Lifetime Achievement Award was split three ways, with Kate Ceberano, Clare Moore and Jeannie Lewis all feted.
Other winners included Vika & Linda (Artistic Excellence), Ashli (Emerging Artist), and Cerisa Benjamin (Diversity In Music), while the late, great singer Renee Geyer was posthumously inducted into the AWMA Honour Roll, alongside Judy Stone.
The evening wrapped with a bang, as Amorosi, songwriter award-nominee Sarah McLeod, Vika & Linda, and the AWMAs house band joined forces for a rendition of AC/DC's "It's a Long Way to the Top (If You Wanna Rock 'N' Roll)," complete with bagpipes.
The AWMA is the culmination of a two-day conference and live music program, which included an "In Conversation" with Amorosi, and a First Nations showcase.
One of the performers at the AWMA hip-hop showcase in 2022, Hot Brown Honey, graduated to the main stage Wednesday night with a blistering opening performance of "Don't Touch My Hair." It set the tone for a fun evening, and was namechecked later by Emmy Mack, recipient for the inaugural heavy music award, who put her hand up for a future collaboration.
Guest presenters included Brisbane Lord Mayor Adrian Schrinner, ARIA CEO Annabelle Herd, legendary concert promoter Michael Chugg, and artists Little Patti Amphlett and Katie Noonan.
The AWMA will be streamed Sept. 29 on ABC iView and broadcast on ABC TV on Sept. 30 from 4pm, repeated the following day.
The awards and conference program is supported by the Queensland Government, which, through the "Creative Together" 10-year roadmap, "is committed to building a strong and sustainable arts sector," comments state minister for the arts Leeanne Enoch, "which includes supporting creativity, diversity and inclusivity within the contemporary music industry."
All told, 23 AWMAs were handed out. Winners were decided by a 37-strong music industry panel.
Check out all the AWMAs winners.
2023 Australian Women in Music Awards Winners
Studio Production
Robyn Lee Payne
Artistic Excellence
Vika & Linda
Diversity in Music
Cerisa Benjamin
Music Journalist
Jane Gazzo
Excellence in Classical Music
Celia Craig
Emerging Artist
Ashli
Creative Leadership
Claire Edwardes
Inaugural ARIA Executive Leader Game Changer
Emily Collins
Inaugural Women in Heavy Music
Emmy Mack
Lifetime Achievement
Kate Ceberano
Clare Moore
Jeannie Lewis
Tina Arena Special Impact
Oana Gilbert (posthumous)
Honour Roll
Judy Stone
Renée Geyer (posthumous)
Music Leadership
Marianna Annas
Filmmaker
Triana Hernandez
Live Production Touring
Jenny Moon
Live Creative Production
Naomi Price
Music Photographer
Mia Mala McDonald
Humanitarian
Alison Hams
Songwriter
Toni Watson (Tones & I)
Inspiration Award
Vanessa Amorosi
The Music Network
Get our top stories straight to your inbox daily.