Live Performance Sector Mourns Passing of Sue Nattrass, Oana Gilbert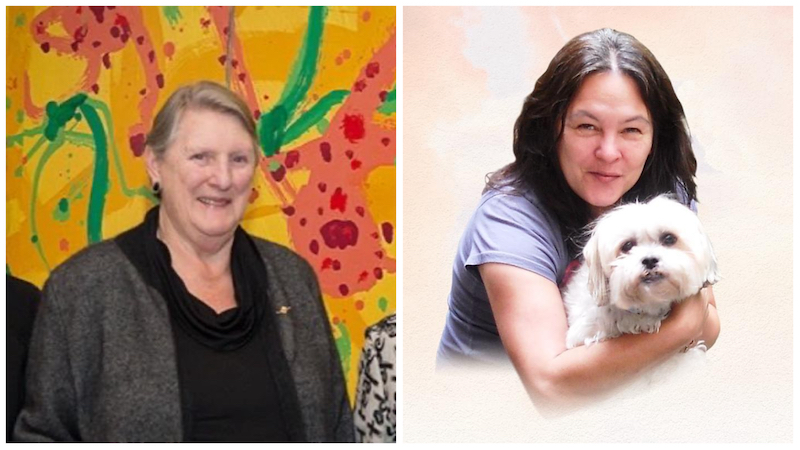 The Australian live performance sector is mourning the passing of trailblazers Sue Nattrass AO and Frontier Touring's Oana Gilbert.
Nattrass was Australia's first female lighting designer in the '60s (for Barry Humphries' one-man show "A Nice Night's Entertainment") and became the first stage manager of major musical productions by the age of 22.
In 1966, she joined J.C. Williamson Theatres where over 17 years she was first female to take on the roles of production manager, executive producer and general manager in a commercial theatre company.
Nattrass used her positions to employ women on the technical side.
She recalled facing hostility initially as operations manager of what became Arts Centre Melbourne, and then general manager in 1983.
"I was the first woman anywhere in the world to head up an organisation like this."
Nattrass was also the first female artistic director of the Melbourne International Festival in 1998 (reprising the role in 1999) and was brought in as interim CEO and artistic director in 2002 to save the troubled Adelaide Festival of the Arts.
Among her many roles and achievements were executive director at Millmaine Entertainment, chair of the Confederation of Australian International Arts Festivals, a fellow of the Australian Institute of Management, a member of the Melbourne and Olympic Parks Trust, a trustee of the Sydney Opera House, and a director of Federation Square Management.
In the 2002 Queen's Birthday Honours she was appointed an Officer of the Order of Australia, and in 2003 awarded the Centenary Medal.
In April 2007, the Green Room Awards Association presented Nattrass with Lifetime Achievement.
She was president of the AEIA/ Live Performance Australia (LPA) executive council from 1995 to 2003 and made a life member.
LPA also introduced the Sue Nattrass Award at its Helpman Awards recognising exceptional service to the live performance industry in behind-the-scene roles.
Oana "Wani" Gilbert, most recently executive manager at Frontier Touring's Sydney office, made her mark in the live performance and production sector when females were even more of a minority than they are now.
She was production assistant with Powderfinger in 2004, and then worked with Diesel and Noiseworks.
She is remembered for a no-nonsense personality and drive to get things done, and was a mentor to many in a new generation of behind-the-scene staffers.
"Oana was a great friend to many and a pure joy to be around," posted road crew association CrewCare.
"Her kind heart and sense of humour could only be matched by her love of music and all the bands, crew and her passion for the job.
"But what she was also known for was her connection to family and her love for all the animals, like the birds that visited her house in Sydney and her dogs over the years."
Her LinkedIn job description at Frontier Touring was Executive Fluff-Butt, after the nickname accorded to Maltese-Shih Tzu cross dog Rocky whom she brought to the office.
Gilbert's memorial service is at 12.30pm on Friday October 28 at the Camellia Chapel, Macquarie Park Cemetery and Crematorium
Cr Delhi and Plassey Roads in North Ryde, Sydney.
Organisers ask attendees to RSVP at [email protected] for catering numbers afterwards at Wallumatta Function Centre.
The Music Network
Get our top stories straight to your inbox daily.