Chris Murphy to launch touring circuit for country music buzz acts [exclusive]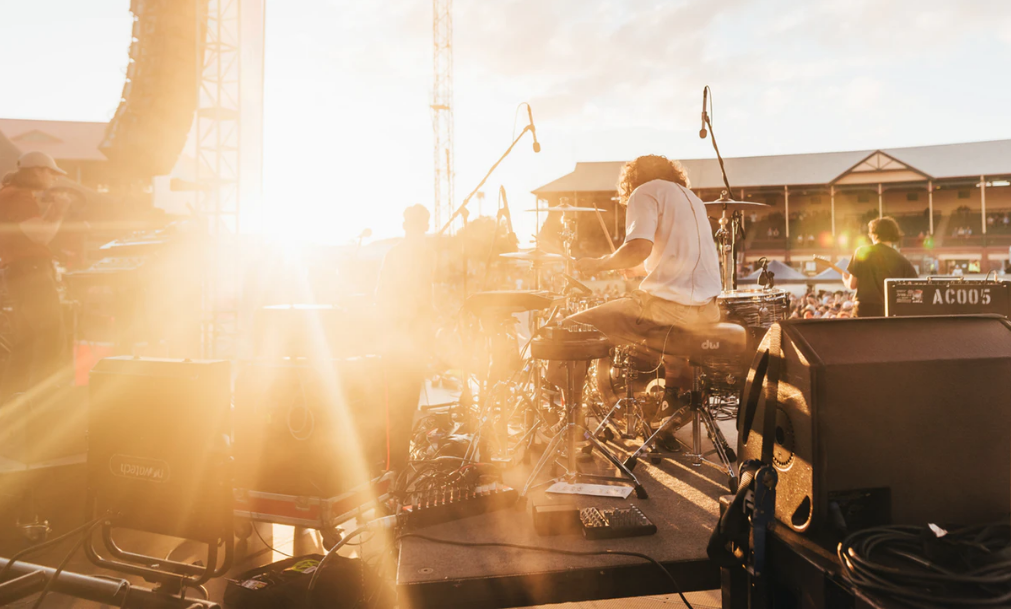 The white hum about this weekend's Golden Guitars in Tamworth? How many new names will make their presence felt compared to 2019.
Another hot topic is a new initiative called Rawhide.
It's a touring circuit to take four new country music names out to audiences in NSW, Victoria and Queensland and showcase them to the widest demographic as possible.
The idea is to promote it like a stadium tour and play to 1,000 people a night, lifting their profiles.
Each night, the four will draw from a hat who will go on first and who will headline.
The long-term plan behind Rawhide is that each year there'll be four different acts.
If the concept works well enough, there'll be Rawhide Summer and Rawhide Winterm with the first tour scheduled to take place in later this year.
Confirmed are two exciting break-throughs in the past 12 months – "hippie country" outfit The Buckleys from Byron Bay and the "alt-country rock" Darlinghurst from Melbourne.
The other two acts have been chosen and will be unveiled once agreements are finalised, with the organisers open for expressions of interest.
Rawhide is the brainchild of INXS global strategist CM Murphy, who has the recording and publishing for The Buckleys through Petrol Records/Universal Music Group and Surfing Cowboy Music.
"There are so many new Australian acts on the country charts and they're great," he points out.
"There's a big audience out there for them. They just need places to connect with them."
At 18, Murphy joined the family booking business MMA Music as agent for country acts as John Williamson and Graeme Connors.
"You can become my agent on the condition you just stop calling me," a young and enthusiasticWilliamson once told Murphy.
MMA Music was primarily involved in the variety sector, a healthy circuit where acts played every night and twice on Sundays.
From this, Murphy learned how to introduce initiatives as package tours and touring circuits to build up his acts.
"I was saying four years ago that this revival of country music was coming," says Murphy.
"After hip hop and EDM, the audience was ready for real songs and stories, and artists playing live without a computer."
The Australian country music is n growth mode, according to The Economic and Cultural Value of Country Music in Australia 2018 which conservatively valued it at $574 million and with a 19% market share.
However, there are structural problems which remain a challenge to wider growth.
Murphy notes that research on the sector by The Buckleys' Los Angeles based agent Randy Salcedo found it "disjointed" with no significant touring circuit, where artist managers made their own bookings, and it has a minimal presence outside these shores.
"Rawhide is actually a call to arms for country music in Australia," he says. "It needs more support and recognition from record companies and mainstream media."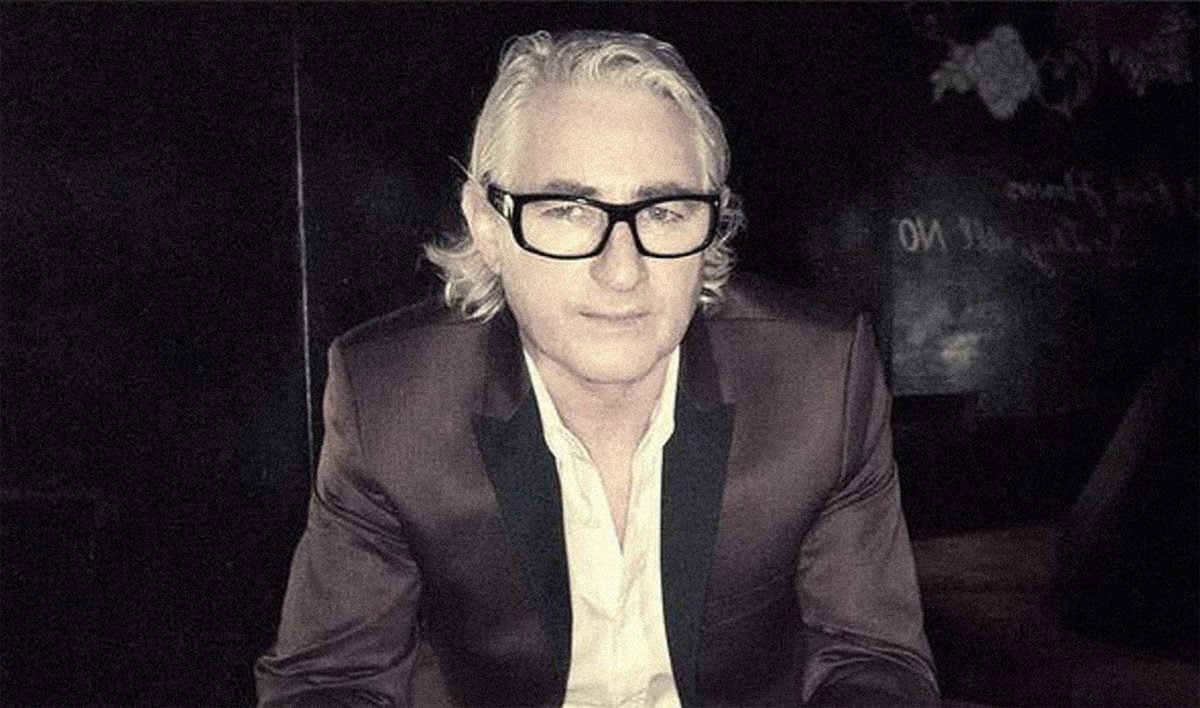 Chairman Petrol Records & Surfing Cowboys Music
Making A Point
In this aspect, Rawhide harks back to a game-changer tour in 1986 called Australian Made, which Murphy put together primarily with Mark Pope.
Pope's illustrious career has included stints as manager of Jimmy Barnes, producer of the ARIA Awards and A&R chief for Warner Music Australia during a golden period where he signed Regurgitator, The Superjesus, Taxiride and The Whitlams and delivered over $64 million in revenue to the company.
He is currently director of Helium Records, which signed Darlinghurst.
Australian Made grew out of a frustration that Australian bands were being treated as second class citizens by labels, mainstream media and even corporations.
In Murphy's case, the tipping point came when Qantas turned down a sponsorship deal with INXS but sunk bucks into a tour by Elton John with a 35-piece orchestra.
Australian Made featured INXS, Barnes, The Models, The Divinyls, The Saints, The Triffids, I'm Talking and Mental As Anything.
"We hired a plane, had the biggest PA and lights and played football grounds," recalls Murphy. "We reached 120,000 to 130,000 people with an average of 20,000 a show."
Pope: "Australian Made was ground-breaking.
"It had an all-Australian lineup and did five one-day shows, which had never happened before.
"With Rawhide, it's part of the process of market creation before market exploitation by getting these young acts on the road."
Murphy also hopes that Rawhide, like Australian Made, will make road warriors of the acts.
"All the artists were already friends, or became friends on that tour," he says.
"But when they went on stage, they played their asses off, knowing who played before them and knowing who was going to follow them.
"The bands got better and better and better.
"In INXS's case, Australia Made prepared them for the onslaught that came after Kick. They became seasoned pros."
Parallel Lines
The Buckleys and Darlinghurst have had parallel rises.
They were both signed to local record deals last year.
They chased each other around the TMN country airplay charts before landing at #1 with their debut singles, respectively 'Daydream' and 'Sorry Won't Get You Back'.
They were just two of five locals – with Morgan Evans, Amber Lawrence and Lee Kernaghan – to top the TMN chart in 2019.
They've continued to lift their profile with further charting releases and festival appearances.
Both are currently playing extensively around the 10-day Tamworth Country Music Festival.
The Buckleys are up for new talent of the year at the Golden Guitars with Casey Barnes, Blake O'Connor, Sinead Burgess and Seaforth.
The Buckleys and Darlinghurst make country noises but look and dress like rock stars, which endears them to the young music fans who've just discovered country.
Their careers are guided by rock veterans who've tasted international success to know how to groom them for overseas breakthroughs.
The Buckleys' main songwriter, Sarah Buckley, has in the past 12 months made repeated visits to Nashville to stockpile enough potential hits for at least two albums.
"They're going to be one of the biggest bands in the world," Murphy says confidently, "and I've warned them about the stress of being on the road, especially when they're siblings."
Darlinghurst's main writer, guitarist Jason Resch, had in his teens moved to London and written hits for Pet Shop Boys, Girls Aloud, Alesha Dixon and The Saturdays, before moving to Los Angeles and Nashville.
Says Pope, "Jason is a savant, someone with the freakish ability, in terms of writing, arrangement and production.
"But the others are not sidekicks, each of them has got a great voice.
"It all starts with the song and ends with the song.
"We're now in market exploitation mode, the post-Spotify world is a wonderful one to work in, and we're ready to go."
The Music Network
Get our top stories straight to your inbox daily.