Chris Murphy on striking hot with The Buckleys [exclusive]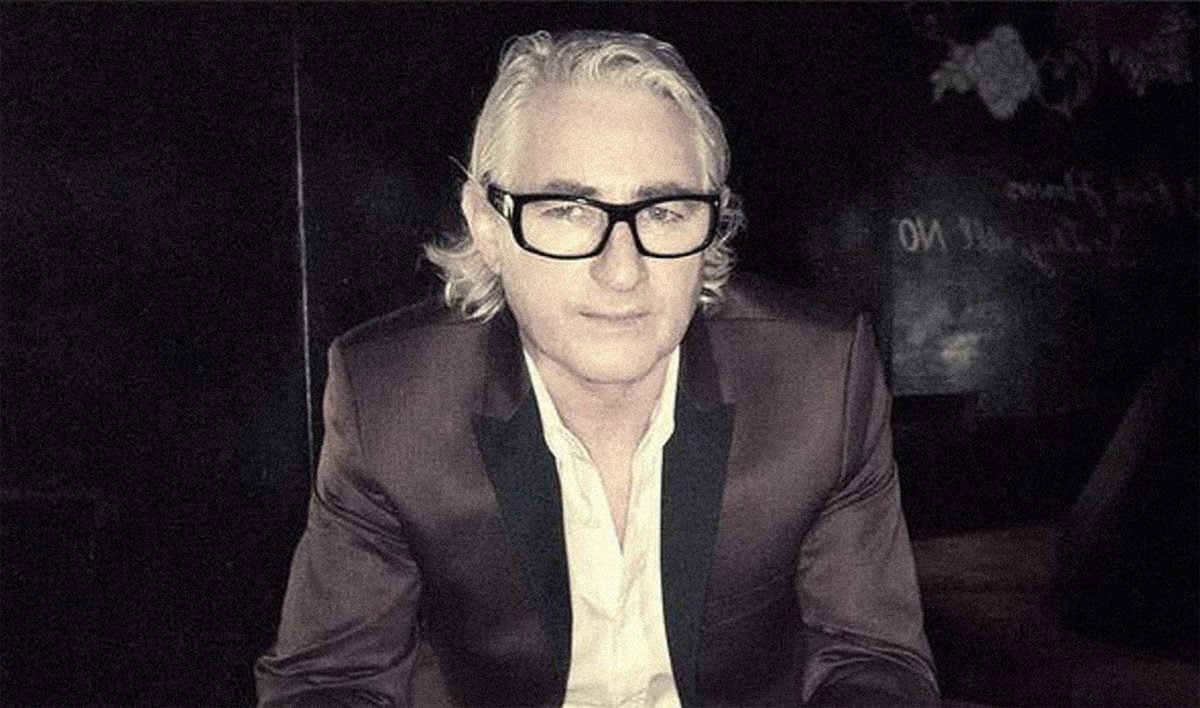 "I'm saying this in print – Sarah Buckley will be one of the greatest songwriters to come out of Australia. Ever!"
Chris Murphy declares this towards the end of an interview with TMN, with a look that dares anyone to challenge the statement.
Over the past 40 years Murphy has been involved with multiple heavyweight songwriters in his capacity as manager, publisher (MMA Music) and record label executive (rooArt, Petrol).
Aside from Andrew Farriss and Michael Hutchence, who helped INXS sell 40 million albums worldwide, the list includes Wendy Matthews, You Am I, Sean Kelly, Jenny Morris, Weddings Parties Anything and The Hummingbirds.
Murphy is currently flying high with The Buckleys, a teen sibling trio from Byron Bay, who were his first signing to Petrol Records in three years, and around whom he formed his new publishing company, Surfing Cowboys Music.
Sarah, 19; Lachlan, 18; and Molly, 16; are the children of Mick Buckley, drummer (The Radiators), Rupert B, and piano player who took them as youngsters on his visits to Nashville.
Until two months ago, The Buckleys were relatively unknown, as Molly was still at school and they couldn't tour. Now their debut single 'Daydream' has topped the TMN Country Airplay Chart.
The track has also received spins across the Hit Network and has gained more recent support from Coles Radio, with a smoothfm addition this week helping 'Daydream' drive closer towards becoming a crossover hit.
Their streaming numbers are rising rapidly too, and the three are getting recognised in the streets by pop fans.
"I didn't know 'Daydream' had gone to #1 until I got a call from Jake Challenor (TMN's publisher & editor) wanting a quote for a news item," says Murphy
"I said I'd email him a comment, put the phone and down and I started screaming like a little girl! I was so excited for them.
"Because when it went Top 10, I'd sat them down and told them, 'There's something magic going on here, don't expect this [success] to happen with every record."
This achievement has stunned – and impressed – the country music sector. Over the weekend, Sarah Buckley returned to Nashville to do more co-writes.
In recent weeks, four major publishers contacted Murphy about their writers working with her.
"It was a great way to start a publishing company, with a bunch of great writers," continues Murphy
"All three are writing songs now but Sarah has a devotion to writing great songs that I've not witnessed before."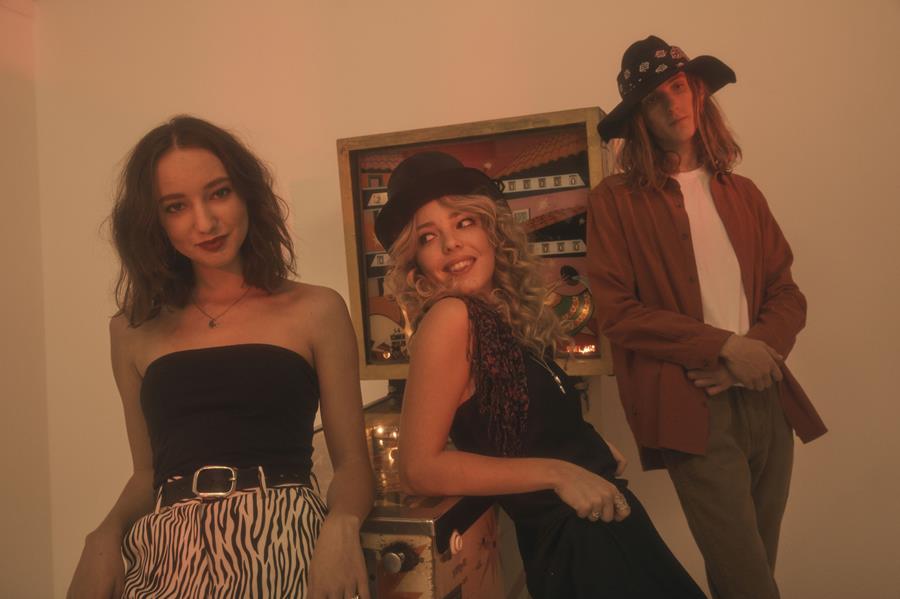 Publisher and be damned
Murphy hadn't heard of The Buckleys until 12 months ago, and it was purely by chance.
An executive dropped around at one of his farms to discuss Murphy setting up a new country music label.
Murphy takes up the story: "I said I was too busy. But I asked him to send me some music, and The Buckleys was one of them.
"I quickly changed my mind and signed them immediately to Petrol. Sarah shyly told me that she'd been writing since she was four or five, and had written about 200 songs.
"I went, 'What! I know writers aged in their 50s and they haven't written half as much'.
"Then very innocently she said, 'I've done about 70 co-writes in Nashville, what should I do about my publishing?"
At the time, Murphy was knee-deep in projects, including the INXS Live Baby Live film and soundtrack, the tech and entertainment hub X Building in Ballan in regional NSW, a Broadway musical and two movies.
"I figured I should start a publishing company to look after them because I want to be their mentor for many years. I know all the pitfalls and I didn't want them to be eaten up and spat out by the music industry."
Surfing Cowboys Music is not Murphy's first foray into publishing or into country music.
In 1983, dissatisfied with the large publisher he signed INXS to ("If you're going to take people's rights, you have to do something about it") he set up his own MMA Music.
He hired Kim Frankiewicz, a band booker from Newcastle, to run it.
Apart from local signings, Frankiewicz, also picked up the lucrative catalogues for Genesis, Phil Collins, Belinda Carlisle the representation of Beggars Banquet and Tommy Boy, and the rights to massive hits as Stevie Nicks' 'Seven Wonders' and Right Said Fred's 'I'm Too Sexy For My Shirt'.
At this point, Murphy's record label rooArt was bleeding, and he moved Frankiewicz to run the label. She turned it around with #1 hits by Ratcat, Screaming Jets, Wendy Matthews and You Am I, among others.
At the peak of his success, Murphy got bored with the music industry and took a 10-year hiatus: "I moved to my farm in Wagga and learned to be a cowboy, breaking horses and running a cattle stud."
Frankiewicz moved to New York and London and held top positions at Universal Music Publishing, Imagem (signing Daft Punk, Kaiser Chefs and Mark Ronson) and now Concord Music Publishing..
When Murphy returned to music, it was to buy country music station Kick AM which he later sold in 1999, among his digital and publishing concerns.
"In my teens I used to represent people like John Williamson and Graeme Connors and rooArt had its own country division.
"The Buckleys are not my entry into country music, let me tell you."
Watch the official clip for 'Daydream' by The Buckleys
Getting ready for the invasion
"A lot of people think I'm a smartass," says Murphy. "I'm not a smartass, I just take the job seriously!
"I don't do anything without a plan. I spend hours and hours, sometimes into the early hours, working on plans.
"I write them down, I screw them up and throw them into the fireplace and start again until they're perfect."
Before INXS started to break overseas, Murphy did a crash-course with textbooks on achieving business results and strategic planning.
Interestingly, among his required reading were ancient China general and military tactician Sun Tzu's The Art of War and Colombian writer and Nobel laureate Gabriel Garcia Marquez's The General in His Labyrinth about Colombian guerrilla leader Simón Bolívar.
Murphy agrees: "Breaking an act is no different to an assault on a country during war.
"You have to understand your first attack, your follow up, what you do if it works and what you do if it doesn't work. It's all about being ready, and you do that with research.
"Four years ago I predicted that country music would make a renaissance.
"We'd been in a very long EDM cycle, and too often the fans were getting the same sounds and beats. It was inevitable they wanted to hear organic songs and stories again.
"But before I put out The Buckleys record, I did no less than four visits to Nashville this year. I talked to top people there, how the landscape had changed, why women of 30 were suddenly seizing on it
"If you think you can just look at the overseas charts and try your luck there, you're just dreaming.
"You might as well buy a tattslotto ticket because you'd have a better chance of succeeding!"
Murphy has three pieces of advice for young entrepreneurs.
Don't be afraid to be a control freak. "You have to make sure your whole strategy of how the artist is being presented goes to plan.
"Stop being scared of making mistakes, and don't be scared in case the artist doesn't like you.
"I love The Buckleys but I'm not running their fan club. You're not there to be their friend.
"I never went to INXS parties.
"After they'd play a huge show at Madison Square Gardens in New York, they'd hit the clubs. I'd go back to my hotel room and work on my plan on how to get them up to the next level."
The Music Network
Get our top stories straight to your inbox daily.