Qantas' emotive ad featuring Tones and I's 'Fly Away' came together in 'record time'
Editorial Operations Manager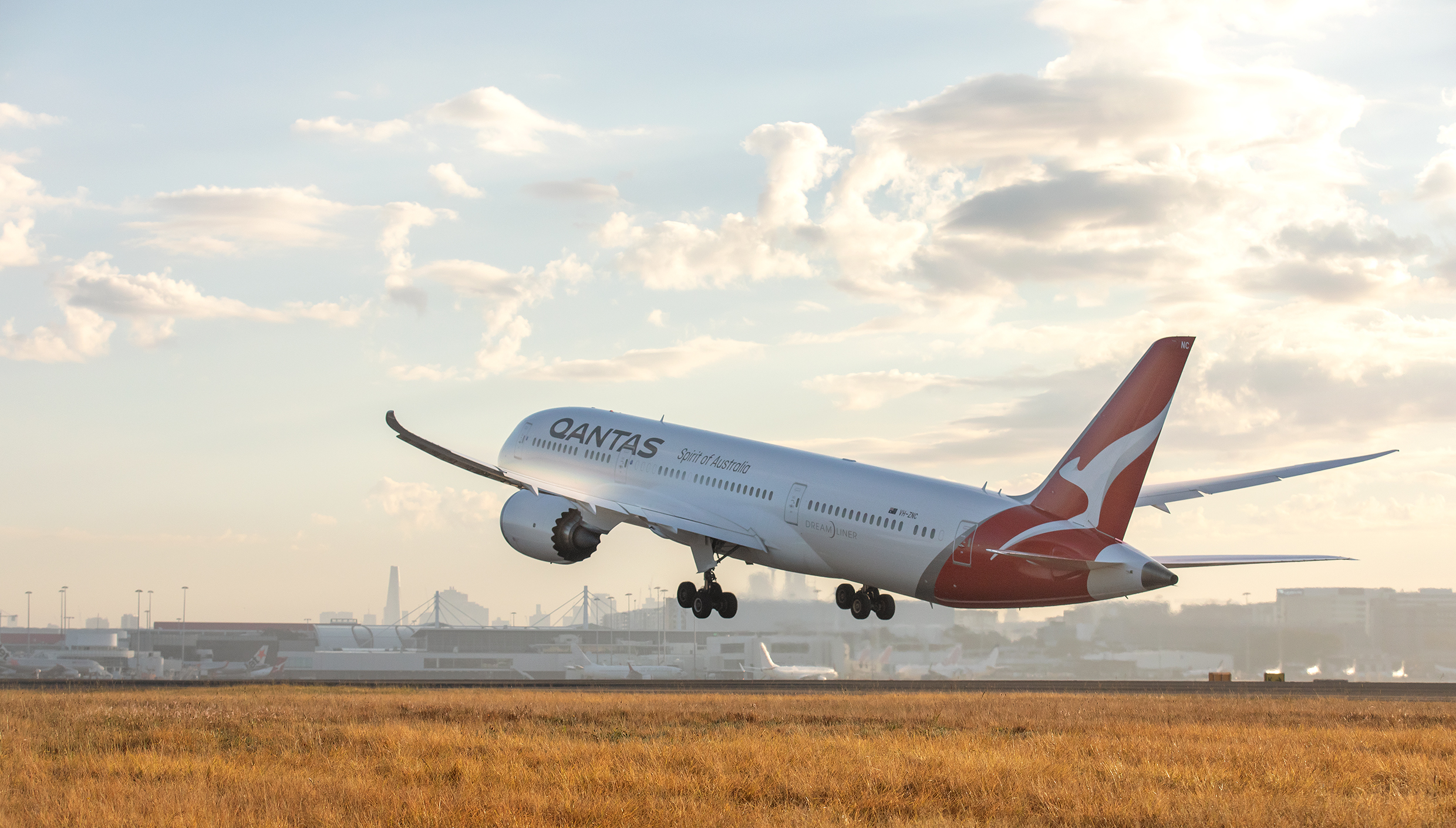 Qantas has released an emotive campaign about Australians getting back in the skies, travelling and seeing their loved ones once more.
The ad was only released on Monday, however has already reached #1 on YouTube's trending list, and is generating a passionate and emotional response on social media.
The campaign comes as Australia ramps up its COVID-19 vaccination drive, with Qantas jumping on board and offering rewards to fully-vaccinated Frequent Flyers.
For the campaign's television execution, Australian megastar Tones and I recorded an exclusive rendition of her hit single 'Fly Away'.
Here, the people behind the scenes pulling the it all together tell The Music Network how the deal – which could well prove to be the sync of the year – was pulled together in record time.
Right in the feels: The perfect track for the perfect time
The campaign was created by Brand + Story, a partnership between creatives Josh Whiteman and Paul Chappell.
The duo wrote, directed and produced the creative for Qantas.
They told TMN they were always keen to partner with an Australian artist to ensure the message was unique to audiences here.
Chappell said it was the best experience the agency has had working with a label and publisher to get the deal over the line in record time.
"The turnaround time on this campaign was extremely tight. We thought we had Buckley's chance of getting the song signed in time but Kate [Hudspeth] at Sony and Briese [Abbott] at Kobalt made it happen. I think anyone who sees this spot will realise just how much the song contributes to its magic. We get the feels every time," he said.
Kobalt's Abbott – head of creative services – echoed the sentiment about how quickly the campaign all came together.
"This came together collaboratively and quickly, everyone involved realising how perfectly 'Fly Away' could compliment what Qantas were trying to achieve," Abbott said.
"Most people are trying to stay optimistic at the moment and Tones' vulnerable and inspiring hit song 'Fly Away' is the injection of hope we all need. The bespoke arrangement elevates it even further, results speak for themselves, an emotional Australian campaign that I expect may be long remembered."
Brand + Story's Whiteman said Tones and I's 'Fly Away' captured the tone and aims of the campaign perfectly.
"Music is always a key element of our work and we were absolutely delighted that Tones and I was so keen to be part of this campaign. Fly Away is a gorgeous song and it captured the fragility and hope that we were trying to convey in our concept," he said.
Hudspeth, Sony Music's senior licensing manager, also noted how special the collaboration was.
"The rawness and emotion of Tones' voice is highlighted beautifully in this powerful arrangement of 'Fly Away'. It was wonderful to work so closely with Lemon Tree Music, Josh and Paul from Brand + Story to bring together a very special Australian artist with a truly iconic Australian brand," she said.
Campaign credits:
Publisher – Kobalt
Label – Sony
Agency – Brand + Story
Management – Lemon Tree Music & Artists Only
Music arrangement & sound mix: Bruce Heald & Kathleen Burrows, Noise International
The Music Network
Get our top stories straight to your inbox daily.