Michael Gudinski talks all-star Music From The Home Front concert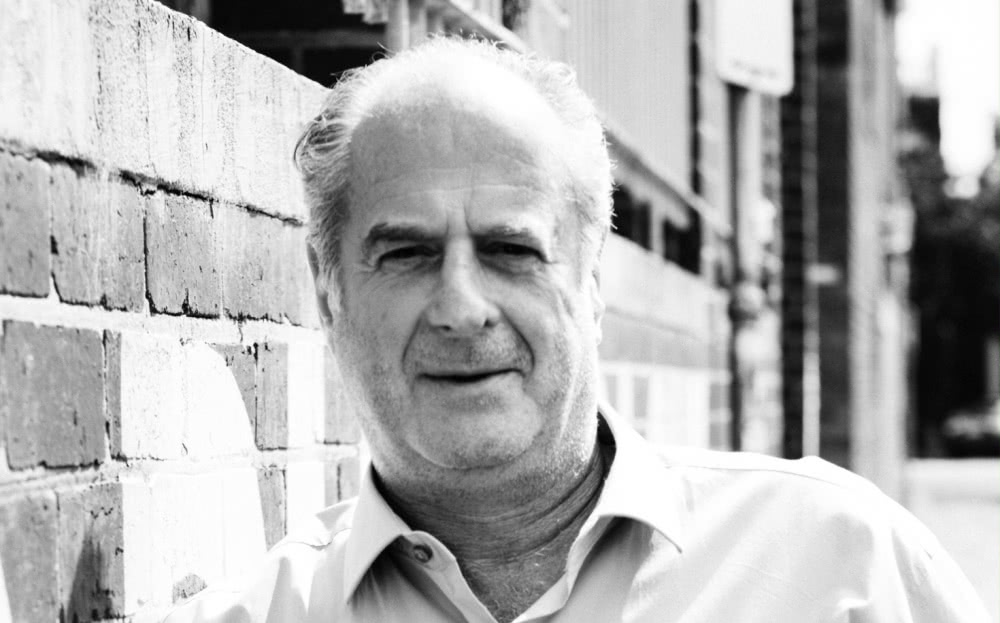 Once again, the music community is stepping up to help out.

Musicians have banded together in the past to raise money and awareness for survivors of famine, political injustices, tsunamis, and bushfires. Now it's time for veterans and frontline workers to take a bow.

On Saturday night (April 25), an all-star line-up of musicians from Australia and New Zealand will take part in Music From The Home Front, a special televised concert event that will pay tribute to the Anzacs and workers at the frontline of the Coronavirus response.

The brainchild of Mushroom Group and Frontier Touring chief Michael Gudinski, Music From The Home Front promises to be major spectacle, featuring the likes of Kevin Parker, Courtney Barnett, Dean Lewis, Missy Higgins, DMA's, James Reyne, Tim Minchin, Delta Goodrem, Dave Dobbyn and Vance Joy.
The live event will bring together Australia and NZ "in a time of adversity and allows us a moment of respite from our current concerns," reads a statement.

Unlike the special projects that have come before it, Music From The Home Front is not a telethon. "This is not contrived, we're going to dwell much more on the frontline workers and the Anzacs," Gudinski tells TIO. "The only fundraising element will be a commercial for Support Act, and an ad for the frontline workers and hospital people. It's up to people to donate."

The Anzac Day action kicks off 7.30pm AEST on Nine (and 9Now) in Australia and in New Zealand on Three (and ThreeNow) at 9.30pm NZST.
"We want to make this relaxing," Gudinski continues. "We've gone out of our way to make it appeal (to a wide audience), so families can watch together."
Speaking to TIO on Thursday, Gudinski praised Jimmy Barnes, who will perform on the night and has been the legendary music entrepreneur's "right hand" as the event has taken shape, and Chugg Entertainment managing director Susan Heymann, an "unbelievable asset" who has played the role of talent coordinator on the project.

RSL Australia has given Music From The Homefront its blessing. "In times when the same spirit that underpinned the Anzac tradition is combatting the COVID-19 menace," reads a statement from the charity, "the RSL is proud to be associated with this fabulous initiative."

All artists have volunteered to be involved, though each will receive a standard fee, with some artists committing their paycheque to their crews.

Something of this scale would typically take at least two months of planning, Gudinski notes, "let alone the environment we're living in." Music From The Home Front has been in motion for only a fraction of that time. "To pull it off at deadline and with quality is the big challenge," he explains. "The reaction has been phenomenal."
Details of a streaming partner will be announced shortly and two more artist announcements will be made in the lead-up, one on Friday, another on Saturday morning.

"There are a number of acts that are emerging," Gudinski adds. "We've got iconic songs with some different versions. Some huge stars, obviously, and some surprises on the night. Some of the combinations will blow people's minds."
For more information on the line-up and more, visit MusicFromTheHomeFront.com.au. Stream highlights here.
Check out the full line-up:
Amy & George Sheppard
Andrew Farriss (INXS)
Archie Roach
Ben Lee
Birds of Tokyo with West Australian Symphony Orchestra
Bliss N Eso
Colin Hay
Courtney Barnett
Crowded House
Dave Dobbyn
Dean Lewis
Delta Goodrem
Diesel
DMA's
Emma Donovan
G Flip
Guy Sebastian
Ian Moss
Jack River
James Morrison
James Reyne
Jess Hitchcock
Jimmy Barnes
John Schumann & the Vagabond Crew
Jon Stevens
Kate Ceberano
Kevin Parker (Tame Impala)
Lee Kernaghan
Lime Cordiale
Mahalia Barnes
Mark Seymour
Marlon Williams
Missy Higgins
Paul Kelly
Ruel
Shane Howard
The Rubens
The Wiggles
Tim Minchin
Tones And I
Troy Cassar-Daley
Vance Joy
Vera Blue
Vika & Linda Bull
Vince Harder
William Barton
Event hosts:
Christian O'Connell
David Campbell
Delta Goodrem
Guy Sebastian
This article originally appeared on The Industry Observer, which is now part of The Music Network.
The Music Network
Get our top stories straight to your inbox daily.