Industrial Strength: Tina Arena honoured, SA license fee backlash & more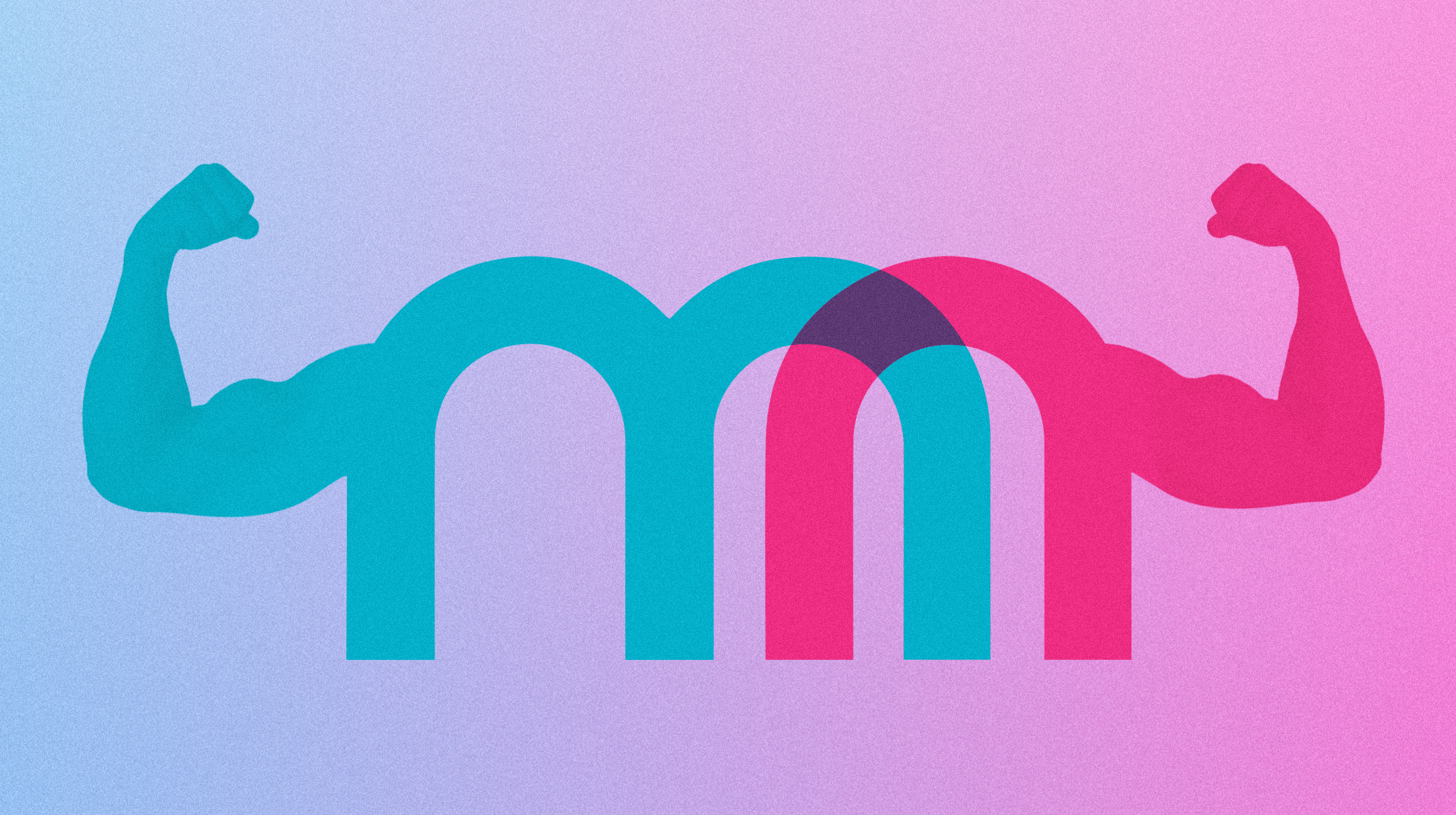 MUSIC IN THE HOUSE RAISES $200K AS TINA ARENA HONOURED
The final figures are not in, but so far Wednesday's Music In The House luncheon at the Ivy Ballroom in Sydney has raised over $200,000 for Support Act Ltd.
Tina Arena received the Excellence in Community Award before a sell-out crowd of 600, which included the biggest names of the industry.
These included Denis Handlin, George Ash, Michael Gudinski, Sebastian Chase, Michael Chugg and John O'Donnell.
Friend of 25 years, manager John Watson, who worked with when he was international marketing manager for Sony and witnessed first hand how she would always deliver the goods when showcasing to executives and media around the world.
Watson added, "However the moment I personally realized how special Tina had nothing to do with awards or hits or anything big.
"My wife, Belinda had stepped down from managing Tina to focus on our first baby.
"One evening we were in the deep, dark, sleep-deprived depths of life with a newborn and Tina dropped by.
"She sized up the situation immediately and while chatting away to us she went and started digging around in our fridge.
"We wondered what the hell she was doing. Then 10 minutes later she emerged from the kitchen with two plates of food that she'd put together.
"She popped them on the table and said 'you two look like you could do with a feed'.
"Then she gave the baby a kiss and disappeared into the night. It was so thoughtful and so kind.
"How many megaselling artists would ever do something like that? I've never forgotten it."
Arena, in turn, proved how she gives good speech. In a 35-minute unscripted chat, she touched on everything from her "charmed life" to protecting younger artists from predators in the music industry.
Reiterating she'd copped "a lot of shit in this industry'," Arena noted wryly she'd been digging up the issue long before the #MeToo movement.
"This noisy little wog started talking about these things 20 odd years ago, when people were listening but were frightened of what I had to say, what I had observed,' she said.
A group of performers paid tribute via her songs: Kate Miller Heidke with 'Heaven Help My Heart', Gary Pinto with 'Chains', Electric Fields a medley which included 'Symphony Of Life' and Ainslie Wills did 'Now I Can Dance' … but alas no one tackled 'Sorrento Moon'.
---
BACKLASH BEGINS OVER SA'S LICENCE FEE HIKES
A backlash has begun after South Australia introduced new fee price hikes, as reported in TMN this week.
The state government will make an extra $3 million in revenue from extra fees.
The South Australian live music sector is levelling the same criticisms as its NSW counterpart: not enough government consultation and not enough clarity.
Reports on Seven News and ABC News saw major venues as Bank Street Social and Lion Arts Factory seriously looking at closing heir doors earlier.
Bank Street Social co-owner Simon Orders said his fees grow from  $1600 to more than $6000, and warned that it would hit other venues – and its impact could extend as far as festivals.
With fees expected to rise by up to 600% for some late night entertainment venues in Adelaide and some planning to close by 2 am, the government has been accused of bringing in lockouts "by stealth".
Treasurer Rob Lucas dismissed this as "nonsense" saying,  
"The government doesn't want to see lockout laws, the government doesn't want to reduce the vibrancy of Adelaide's nightlife and we're positive — and all the advice we've received — is that that won't occur.
"We're not going to see the equivalent of lockout laws that have occurred in Sydney."
However, shadow treasurer Stephen Mullighan forecast the fee increases could have a ripple effect beyond venues.
"A lot of these bars and venues that open later specialise in selling Australian wines, SA spirits and other products that benefit our local economy," he said.
"When these venues close, not only will it put people out of work but it will make it harder for SA producers."
---
BRIGGS, HELEN MARCOUS, LANA NGUYEN, AMONG VICTORIA'S FRESH MINDS'
Multi-slasher Briggs, Bakehouse Studio co-owner and SLAM co-organiser Helen Marcou AM and Due West Arts festival executive producer Lana Nguyen represent the music industry in the Victorian state government's 20-strong new Creative Industries Advisory Group.
The group is charged with shaping Victoria's cultural future from 2020, offering opportunities and challenges, find new ways to strengthen the industry, and develop Victoria's next four-year creative industries strategy, following the landmark Creative State launched in 2016.
The advisory group includes all sectors of the creative nation, including fashion designers, games developers, disability activists, media and marketing.
Minister for creative industries Martin Foley announced the new group at the opening of the 2019 Creative State Summit at Melbourne Museum.
---
NEW SIGNINGS: SPLENDOUR, AIR, TEG & MORE
* Dating app Tinder's plans to introduce Festival Mode to Australia rolls out on June 21, begins with Splendour In he Grass in Byron Bay this year.
* The Australian Independent Record Labels Association (AIR) announced Media Arts Lawyers as a supporting partner for the 2019 AIR Awards.
* Jennifer Lopez has joined LA Reid's Hitco label, leaving Epic Records, where Reid was chairman and CEO until ousted for sexual allegations.
* Jack White's Third Man Records signed a distribution level with The Orchard,
* Animaccord, an international licensing company and studio behind worldwide hit animated cartoon, Masha And The Bear, inked a three-year deal with Sydney-based TEG's family entertainment Life Like Touring on production and distribution of Masha And The Bear live shows worldwide.
The live production kicks off in Europe in 2020 and the US in 2021.
* Boy George and Culture Club signed a multi-million-dollar deal Primary Wave Music Publishing.
Primary Wave gets a share in the act's recording and publishing catalogue, and in turn helps recoup the rights for those hits, which have missed out on significant royalties since the '80s.
* Sydney south east rapper Kobie Dee signed to the Briggs-founded label Bad Apple Music.
Briggs said of the 21-year old, "He shows amazing skill in the fundamentals of hip hop, especially storytelling which I feel is a big part missing in hip hop and music at the moment."
* Hopeless added genre-pushing pop-punk trio Waterparks and shared a new single 'Turbulent'.
---
MAUBOY, SULTAN, ELECTRIC FIELDS, AT INDIGENOUS AWARDS
Jessica Mauboy, Dan Sultan and Electric Fields are the main performers at the August 10 National Indigenous Music Awards in Darwin.
Also on the bill are Gumbaynggirr rapper Tasman Keith, choir collective Spinifex Gum, Yorta Yorta soprano Deborah Cheetham, Larrakia nation's Kenbi Dancers and violinist Eric Avery.
Nominations for the awards are open, see https://nima.musicnt.com.au.
The voting will be interesting this year: these are the first awards since the introduction of the weekly National Indigenous Music Chart,
These not only provide mainstream media and industry with what big names as Mauboy, Busby Marou and Thelma Plum are doing but also opening up to newer names Kaiit, Tasman Keith, Dallas Woods and Drmngnow.
---
NAME CHANGE FOR QLD FESTIVAL
TMN has previously predicted it was happening, but the Great Barrier Reef Festival. In Queensland's Whitsundays, has in its 19th year officially come into being as Great Barrier Reef Festival complete with new logo.
Festival chairwoman Margie Murphy said the rebrand would allow the event to be marketed better to the rest of Australia and internationally.
---
SCREEN AND BEAR IT
Here are some projects that we might see in the future.
Among 21 TV projects backed for development by Screen Australia are High Rotation about a woman who becomes a star after an old demo gets an unauthorised remix, a comedy series Misery FM situated in a radio station in the regional South Australian town of Misery; and an untitled dramatic theatrical adaptation of a successful musical documentary series.
Network 10 had five new projects for its second Pilot Week for viewer feedback is Catfish Australia in which Casey Donovan joins documentarian Patrick Abboud on the quest to uncover the truth about online relationships and the real identities of high online profile.
---
MUSICAL CHAIRS
* Stephen Stockwell has left triple j's Hack after almost six years, saying,  "Thanks to everyone who let me tell their story over this time, to everyone who listened and to the absolute legends I've worked with. Thanks for the memories!"
* Margaret Noble is the new CEO of the Australian Institute of Music. She was most recently pro-vice chancellor (academic quality and schools engagement) at University of Tasmania.
* Maroon 5 Adam Levine is leaving NBC's The Voice after 16 seasons, and will be replaced by Gwen Stefani. Levine was a constant critic of the process where talent championed on the show by the judges seldom went on to chart.
* Sydney Carriageworks' new CEO Blair French is joining in August, from his current role at Museum of Contemporary Art Australia where he was director, curatorial and digital.
---
SCENE & HEARD EXPANDS TO QUEENSLAND
After making its debut in Newcastle last year, Scene & Heard festival is expanding to Queensland in 2019.
It will stage in Cairns and Brisbane before arriving back in Newcastle on Sunday, November 10.
---
SULTAN, KELLY, TEAM UP FOR COMMUNITY CUP
Dan Sultan and Paul Kelly team up for a performance at the 25th Reclink Community Cup in Melbourne's Victoria Park on Sunday, June 23.
The entertainment bill also includes Baker Boy, Magic Dirt, RVG and the previously announced Harvey Sutherland and kids group YSB & Lit Queens.
Kelly who coached the Rockdogs team contributes this year's theme From Little Things Big Things Grow', from his hit song written with Kev Carmody.
---
ROCK COMEDY 'YESTERDAY' CLOSING SYDNEY FILM FESTIVAL
The Australian premiere of Danny Boyle's rock and roll comedy Yesterday will be the closing event of the Sydney Film Festival at the State Theatre on Sunday, June 16.
Yesterday follows a struggling singer-songwriter who wakes after a mysterious blackout, to discover that The Beatles have never existed.
Performing songs by the greatest band in history to a world that has never heard them, Jack's fame explodes – at the risk of losing the one person who always believed in him.
It was written by Oscar-nominated screenwriter Richard Curtis of Love Actually, Notting Hill and Four Weddings And A Funeral fame.
---
VALE
* Glenn Hannah was a guitarist with Kevin Bennett & The Flood who also produced a number of artists.
The Flood called him a "genius musician/producer who derived the most pleasure, and made an art out of making others sound amazing."
He was made Musician of the Year at the 2017 Golden Guitars country awards in Tamworth.
Hannah produced an ABC Radio's Saturday Night Country with wife, country singer-songwriter Felicity Urquhart, whom he married in 2009 and with whom he had two young daughters, Tia and Ellie.
Hannah also did the photography and artwork for a number of Australian country music artists.
*Rowena Webber was co-founder of Melbourne's street magazine InPress with entertainment lawyer and author Andrew Watt in mid-1988.
Webber served as its editor-in-chief for ten years,  remembered not only for the publicity she gave to emerging talents but also giving recognition to the likes of Michael Parisi, Myf Wathurst, Andrew Mast and Jeff Jenkins who went on to bigger things.
After the original owners sold the title in 1997, she moved back to country Victoria and married Paul Sladdin and focussed on her three children.
She lost her battle with cancer at the age of 55.
---
AND A FEW OTHER THINGS…
Live Nation's announcement today (Friday May 31) that U2 were bringing their Joshua Tree tour to Australia in November didn't take everyone by surprise. U2 fan site u2songs tipped it weeks back. The tour was almost announced twice before but a May 27 update even predicted (announced) the announcement today. Kicking off in Brisbane on November 12, it takes in Melbourne, Adelaide, Sydney and Perth before heading northwards to Tokyo and, for the first time, Singapore and Seoul. U2songs even tipped Noel Gallagher and His High Flying Birds were opening.
While Lewis Capaldi was in Middlesborough in the UK for a gig, he slipped into the local outlet of fast food restaurant Greggs, put on a staff uniform, and served breakfast to customers. Now very recognisable, he insisted to them he was there on work experience. "All those school mornings stuffing steak bakes into my face turned out to be worth it," he declared afterwards.
SIA was so taken up with the story of 16-year old Dasani who featured on a US TV special called Foster that she posted on social media that she wanted to adopt him. At 4, Dasani saw his father shoot dead his mother, and was adopted by a relative who reportedly burned him with an iron. SIA who has no children, is godmother to 16-year old dancer Maddie Ziegler, whom she spotted in TV show Dance Moms, and whose career she helped launch.
Xavier Rudd admits he's nervous about the state of his voice just before a tour through Europe after he had surgery.
After a four year break from music, Gold Coast-based electro-rock explorers Super Massive are back with new single 'Meltwater'. The band is made up of ex-Machine Gun Fellatio drummer/composer/ producer Glenn Abbott (aka Bryan Ferrysexual) and singer/songwriter Malina Hamilton-Smith.
At the NT Hospitality Awards, the Beachfront Hotel and Gapview Hotel shared the accolade for best music venue. N its first year The Landmark @ Gateway took a series of trophies including best new venue and best late-night venue.
Jack Friels, former member of Sydney outfit Underlights was sentenced to 18 months of community service. Friels, son of actors Judy Davis and Colin Friels, got into an argument about the Sydney Swans in a pub, and punched a man fracturing his eye socket.
41-year-old Brendon Quintin Webb pleaded guilty in Perth Magistrates Court 17 charges of indecent assault on young men that police believed were preyed on after going clubbing around Perth.
He's A Heavy He Ain't My Brother: Noel Gallagher let the air out of the tyres of a Liam Gallagher documentary by refusing permission for use of his Oasis songs.
Musician/actor Johnny Ruffo is heading back to work after beating brain cancer, he told Seven's The Morning Show. Six months ago he announced he was in remission from a battle with a 7cm brain tumour in 2017.
Just before the Big Pineapple Music Festival, nearby hair salons were inundated with requests from patrons wanting a pineapple-shaped hairdo.
The new rectangular sports and music stadium in Cairns is expected to be built next to the Cairns Convention Centre.
The Church had to cancel shows in Germany and the UK after drummer Tim Powles slipped off the stage at a US show and fractured his foot. They had continued to tour
"With our 'miraculous one footed drummer', but new tests reveal Tim has developed a blood clot in his leg, while awaiting surgery. The high risk of DVT in this condition means that flying is entirely out of the question."
A festival Les Dunes Electroniques is being held in Tunisia's Ong Jmel, the same desert where Star Wars was filmed.
In an interview, Ed Sheeran revealed his new album was inspired by him wanting to do a male version of 'Lady Marmalade', roping in Justin Bieber and Bruno Mars … "such a silly idea."
Canberra's last video hire store, Network Video in Charnwood, is closing its doors on Saturday.
The Music Network
Get our top stories straight to your inbox daily.