Industrial Strength: Spice Girls Down Under? MusicNT awards, Melbourne Guitar Show & more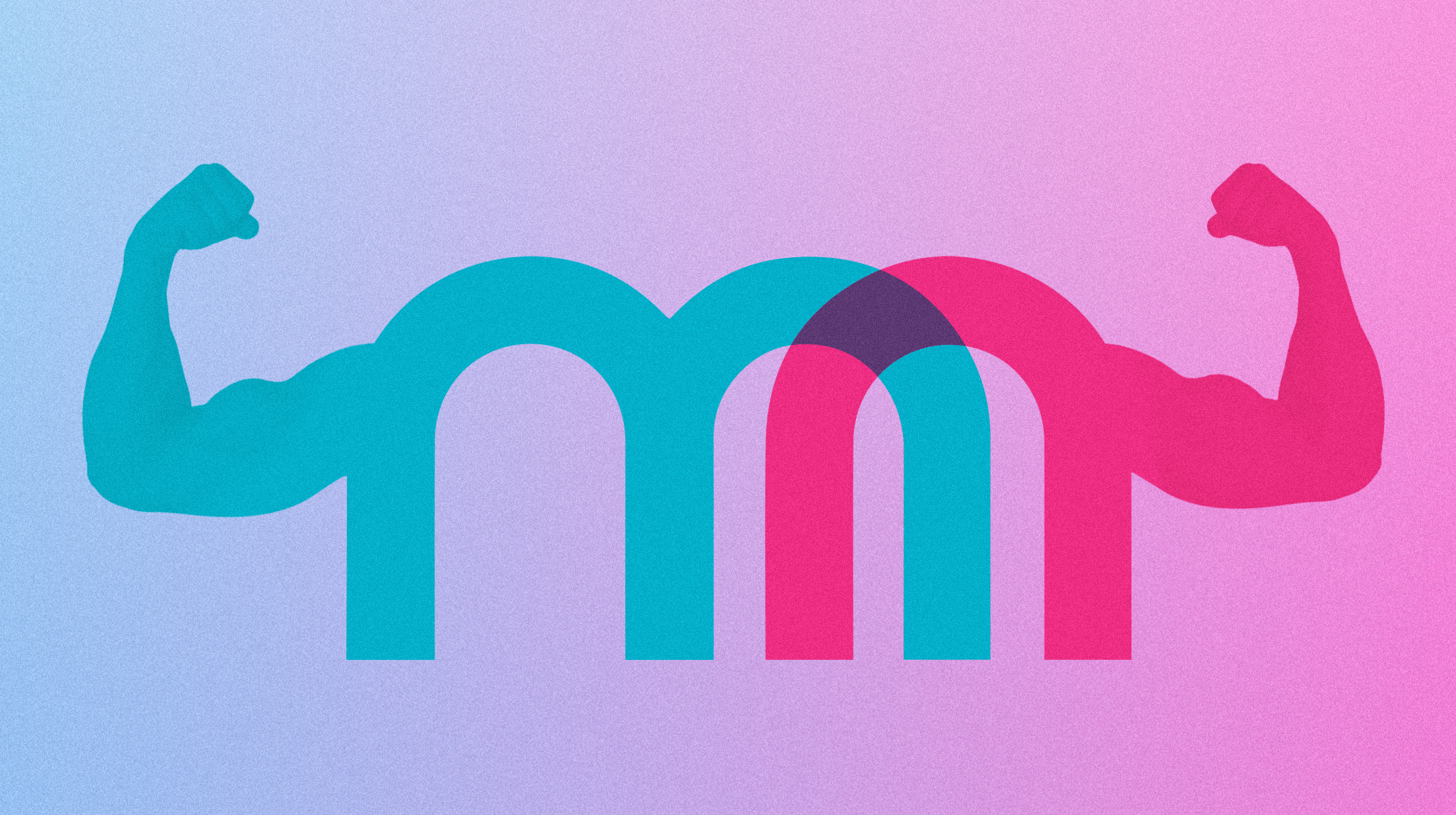 REALLY, REALLY WANT A SPICE GIRLS AUSTRALIAN TOUR?
If you really, really want a Spice Girls biopic, then you're in for a long wait.
There are no plans as yet.
But if you really, really want a Spice Girls tour, that could be a happening thang.
You'll remember that when the act announced their UK dates in June 2018, Australia was in the mix as was, the US, China, South Africa and Argentina.
The current UK shows sold out, with 95% of tickets disappearing on the first weekend od sale, and no one minding that Dosh, er, Posh, was not throwing her bags on the carousel with the others.
Early this week, they were talking about international dates.
Later in the week, television entertainment reporter Peter Ford revealed that a couple of Aussie media big cheeses are being ferried off to London to interview the Spices.
"They have not been told on what premise they're going to interview the Spice Girls," Ford revealed.
"They've said, you'll be told later what this is about."
One can surmise that since there's no new album or biopic to hawk, it would be a tour. Or maybe a chat about the English weather or the cricket.
So far the 13 overseas dates are said to make the four  £10 million (A$18.1 million) each – which should come as a relief to Mel C whose warming to the idea of the tour might have had something to do with a one-sided chat with her bank manager who told that her own Red Girl Records has assets of £71,187 or $129,566 (yeah!) but debts of  £921,775 or $1.6 million (ouch!).
---
NEW AWARDS FOR NT
The word from the Northern Territory is that the folks at MusicNT have been burning the midnight oil coming up with a new music awards.
We're not sure if it's an expansion of the NT Song of the Year comp but it will be held on Saturday, November 9.
---
MELBOURNE GUITAR SHOW FRETS OVER BIG NAMES
The Melbourne Guitar Show has hit the road running in 2019, with its first artist announcement.
They include Americans Keith Merrow and Dennis Jones, joining Ash Grunwald, Sarah McLeod, Dave Leslie, Lloyd Spiegel, Stars (featuring Mal Eastick, Nick Charles, and Roger McLachlan), plus Minnie Marks, Phil Manning, Anna Scionti, Chris Finnen, James Norbert Ivanyi, Cartridge Family feat Sarah Carroll and Suzanna Espie, Jeremy Barnes, Simon Hosford's Fair Warning (who will be playing the entire Van Halen debut album), Michael Dolce, James Ryan, Charlie Bedford and Shannon Bourne.
It is held at Caulfield Racecourse on August 3 and 4, produced by the Australian Music Association and presented by Triple M, Australian Musician and Noise11.
The event features a giant expo of latest gear from here and abroad,  live performances. information seminars and demonstrations.
Grunwald said, "I'm so stoked to be a part of the Melbourne Guitar Show this year.
"I'm incredibly excited to be unveiling something I've been collaborating on which has been a lifelong dream of mine."
---
AIR & MOSHTIX
AIR struck a supporting partnership with ticketing agency moshtix for its independent awards in Adelaide for a second year.
Harley Evans, managing director of moshtix said, "AIR's longstanding support of the growth and development of Australia's independent recording sector is a crucial part of the sustainability of a vibrant national music industry."
---
ALL TOGETHER NOW GETS CHOP
Seven confirmed that it has chopped the Ronan Keating- Julia Zemiro hosted music show All Together Now.
It's taken some folks by surprise, as its concept of people singing in front of 100 judges generated strong ratings.
It launched with 813,000, bubbled through the season at 510,000 and threw a finale to 717,000.
Despite the fact it out-rated My Kitchen Rules (which is coming back) it is explained that MKR is made in-house by Seven Studios while ATN was made by Endemol Shine.
---
WEST SET GO!
Melbourne gets a new music festival called West Set. It is held in winter, and is a Maribyrnong City Council initiative to keep local venues buzzing when the chill sets in and hopefully introduce them to punters from other suburbs.
Staged in Footscray June  14—23 with 35 events, it is curated by Hear Them Holler, an artist management and events company co-founded by Lior Albeck-Ripka.
The festival includes a Professional Development Panel at Kindred Studios on Thursday, June 20.
Speaking are singer-songwriter Gabriella Cohen, Tom Larnach-Jones (Milk! Records). Sarah Hamilton (digital distribution company Ditto), Nicholas Albanis (APRA AMCOS) and Arik Blum, producer and founder of GRID, with artist manager Alistair Burns moderating.
---
MICHAEL JACKSON WAITING FOR AUSSIE NETWORK
As the 10th anniversary of the June 25 death of Michael Jackson approaches, TV networks around the world are grabbing the rights for a new documentary Killing Michael Jackson.
But so far it has not been picked up in Australia or the US.
The hour-long doco will feature the three US detectives who led the original investigation into the singer's death in 2009.
UK independent TV production company Zig Zag Productions says that TVNZ in New Zealand has signed up, as has Poland's Polsat Television and Belgium's Medialaan.
Discovery Networks also got the rights for its channels in Italy, Germany and the Nordics and will also launch the film on its Quest Red channel in the UK.
LAPD officers Orlando Martinez, Dan Myers and Scott Smith will re-examine the case in great detail.
Killing Michael Jackson promises fresh perspectives on his final minutes and exclusive audio-taped interviews with Jackson's doctor Conrad Murray (who was jailed for involuntary manslaughter over the death) and witnesses who'd never spoken about their experiences on TV.
---
LOVE MACHINE CLOSES AFTER DRIVE-BY SHOOTING
Melbourne nightclub Love Machine reopened last November after a multi-million dollar revamp.
But now, The Age reports, it's closing after the owner Dhir Kakar met with investors from Melbourne and India.
Patronage dropped drastically after a drive-by shooting which killed a security guard and a patron, leading to early closing some nights in recent weeks.
The Age also said the club was he target of separate extortion rackets by the Comanchero and Finks motorcycle gangs.
---
NEW MUSIC NT BOARD OF DIRECTORS
Following MusicT's annual general meeting on  May 28, the board for the next 12 months consists of Claire Kilgariff (chairperson), Cain Gilmour (vice chairperson), James Gough (treasurer/ public officer), Bernadette Ryan (secretary), Priscilla Atkins, Jeffrey McLaughlin, Arian Pearson, Andrew Giles and Scott Welsh.
---
STRAWBERRY FIELDS GRANTS PROGRAM OPENS
The Strawberry Fields festival (November, Tocumwal NSW) is bringing back its community grants program for the fourth time.
Benefitting is the Berrigan Shire, for which the festival sets aside a portion of every ticket purchase and also allows fund-raising activities on-site.
A total grant pool is now available to support initiatives which enhance community economic development and improve the quality of everyday life in the region.
Past grant winners include the Tocumwal Community Development Committee, Tocumwal Public School and Biralee Pre School.
Applications are open until July 1 at strawberry-fields.com.au
---
MUSICAL CHAIRS: FIVE MOVES THIS WEEK
* Rodd Richards of Rodd Richards Presents (RRP) is the new music director for Café Del Mar Australasia. This encompasses: Café del Mar Bali, Café del Mar Maldives & Café del Mar Sydney. Richards has worked as the head promoter and booking agent for Café del Mar Sydney over the last 5 years.
* City of Parramatta appointed as its group manager, cultural strategy, Mark Crees, fresh from Darwin. He will develop strategic programs, partnerships, products and services to achieve the City of Parramatta's vision and priorities, and has First Nation as an important focus of its vision.
* Mikey Cahill, an entertainment writer and columnist for the Melbourne Herald-Sun and fearlessly introduced thousands of indie names to mainstream readers, has moved on.
* Canberra-hailed Melbourne-based musician and author Paul Kildea takes over as artistic director of Music Viva from Carl Vine AO, who steps down this year after a remarkable 21 years.
* Producer and writer Joshua Allen is new performance producer at Courthouse Youth Arts in Geelong, Victoria.
---
BRISBANE RECLINK CUP SETS LAUNCH DATE
The Brisbane Reclink Community Cup has its launch on Saturday June 8 at Netherworld.
There'll be a karma keg and a Rocking Horses vs Brisbane Lines DJ battle.
It is the fourth year for the Brisbane event with funds raised going to support disadvantaged Australians.
---
APPLE SERVICES DISRUPTED IN AUSTRALIA
Apple confirmed its app stores and music and radio services are disrupted earlier this week in Australia, the US, Vietnam, the UK and Qatar.
The problems came just after the trial versions of iOS 13 and macOS Catalina was made available to developers and days after Google iCloud services were affected by a major blackout, which brought down numerous websites and services.
Apple uses Google Cloud as the backbone for some products.
---
CANBERRA'S SPILT MUSIC EXPANDS TO VIC
Canberra's Spilt Music will, after staging at Commonwealth Park on Saturday, November 23, will also stage this year in Ballarat, in regional Victoria, at Victoria Park on Saturday, November 30.
The 27 acts announced so far include Khalid, Illy, Juice Wrld, Allday, CHVRCHES, Dune Rats, G-Flip, Confidence Man, Ocean Alley, Lime Cordiale, Middle Kids, Mansionair, Psychedelic Porn Crumpets and Winston Surfshirt.
---
QUEENSCLIFF MUSIC: EMERGING ACTS GRANTS, MENTORS
The November 22—24 Queenscliff Music Festival's emerging artist and mentor program has opened until July 10.
It has contributed more than $70,000 so far to the development of new artists.
All previous Emerging Artist Grant (EAG) recipients have played shows at the festival in recent years.
This year's AMMP Mentor is Ash Grunwald.
---
VALE
Roger Covell was the music critic for the Sydney Morning Herald for 40 years from 1960, as well as being musicologist, author and actor. He was renowned for his championing emerging Australian talent. He was 88 when he passed.
Max Kay was a Scottish-born Perth based entertainer who ran his own venue Civic Theatre Restaurant from 1976 – 2001, given the order of Australia, presented on radio Curtin FM and more recently was on the board of the Perth Theatre Trust and was president of the National Trust of WA when he died after a battle with cancer.
Leigh Fordham was a Melbourne-based lighting crew member. He worked in the US for over two decades before returning to Australia. A popular member with crews and renowned for his charity work, he died in a truck crash aged 60, reportedly taking hay to drought-hit farmers.
---
AND A FEW OTHER THINGS…
Briggs was a hit on ABC's The Weekly when during his regular segment, he went line by line of the national anthem to show why it aggravated First Australians so.
Wheelchair-bound Ian "Molly" Meldrum did an audio link with a City of Richmond meeting urging them to push for a Michael Hutchence statute next to his own.
A new collaboration of artists, musicians, film-makers and performers are coming together for the Great Barrier Reef. Selfless is a 12-piece post-rock orchestra that unites a group of established musicians from a variety of disciplines including the Perth Symphony Orchestra and popular contemporary groups live scoring a video installation exhibited upon multiple screens and surfaces in an intimate setting.  The group creates epic long-form cinematic instrumental music akin to contemporary groups such as Godspeed You Black Emperor, Mogwai and Sigur Ros. The spellbinding 'Eden Is Lost' can be viewed here.
DJ superstar Martin Garrix has cancelled all upcoming shows, posting on Instagram a photo of himself in a wheelchair and leg cast as an explanation. Porter Robinson will step in to play his set at Ultra Music Festival.
Spotify's radio-like Stations app which was trialled exclusively in Australia in early 2018 has now been introduced in the US market.
After opening with a bang three years ago with lingerie-sporting aerialists and erotic dancers, booths, personal service and VIP loos, Voyeur Bar in Subiaco has closed. Co-owner Malcolm Day cancelled the lease 12 months ahead, telling the West Australian that Subiaco was currently a dead destination. Internet entrepreneur Zhenya Tsvetnenko, whose name was linked with the club, is currently in Hakea Prison, fighting extradition to the US to face charges related to allegations he defrauded mobile phone users out of $US20 million, the paper said..
Meantime, the landmark Subiaco Hotel is up for sale in the first time in 100 years, with co-owners Michael and Judy Monaghan planning to retire and put out the "gone fishing" sign.
Australia was among the furst to get SoundCloud's premium subscription plan SoundCloud Go+. It's now introduced it to Belgium, Italy, Portugal, Spain and Switzerland., bringing the total of operating countries to 14.
Rocket Science are back with their first album in ten years.
R&B singers Paulini and Prinnie Stevens are in the cast of the new production of hippie musical Hair, is return announced on the anniversary of its 1969 Sydney premiere
Sydney Gay & Lesbian Mardi Gras has made a formal bid for WorldPride 2023. With support from the Department of Premier and Cabinet, ANZ, Tourism Australia and Qantas, an Australian delegation sets out this week to travel to key international destinations where they will present the case. Sydney WorldPride has the potential to attract over 1 million attendees, with a total economic footprint of $600-800million.
UK trade bodies and charities have united in a bid to support local artists and businesses hit by the collapse of the crowd-funding PledgeMusic.
Music SA in conjunction with the City of Prospect is on Thursday June 13 holding its first Soundadvice workshop at Blackfriars Priory School. It will focus on contemporary, alternative and modern pathways in the music industry, with advice from members of West Thebarton, Horror My Friend, DyspOra and Champion The Boy.
A 29-year old man banned from owning or acquiring firearms, is looking at a maximum of 14 years' jail time after pleading guilty in Newcastle Local Court to bringing a loaded gun to the packed nightclub in King Street Hotel to menace a patron.
The Music Network
Get our top stories straight to your inbox daily.