Gang of Youths' 'Angel In Realtime' is flying on U.K. chart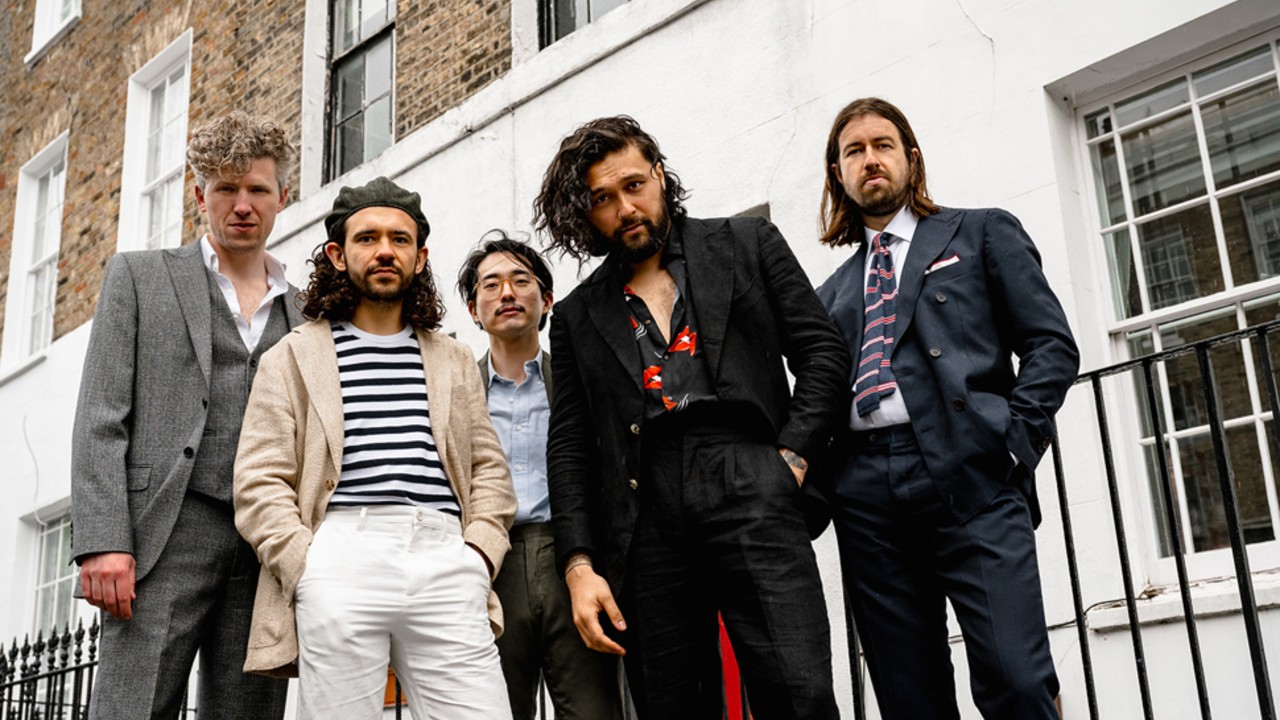 Gang of Youths are going gangbusters on the U.K. albums chart with Angel In Realtime, which is soaring into the Top 10.

Based on midweek data published by the Official Charts Company, Angel In Realtime (via Warner Records) is set for a No. 6 start when the chart proper is published late Friday.

There's time still for the album to make its charge into the U.K. Top 5, a spot that's been secured by only a select few Aussie guitar bands in recent years, including 5 Seconds of Summer and AC/DC.

Not only is Angel In Realtime guaranteed to earn the group their biggest first week on the U.K. chart, but it'll be their very first appearance on the national survey.

A strong start for the set should be a nice reward for David Le'aupepe and Co., who, together with manager Kurt Bailey, rolled the dice and relocated from Sydney to London to fulfill their global ambitions.

"We've spent years working on this project," Le'aupepe explained ahead of release. "We've scrapped it three times, recorded in various studios both commercial and informal in London, New Zealand and Budapest, and hopefully, have managed to capture something vital and beautiful in the process."
Meanwhile, album track 'In The Wake Of Your Leave' is cutting through on both sides of the Atlantic.
Following its addition to playlists at Radio 1 and Radio 2 in the U.K., the single moves into the U.K. radio airplay chart Top 40, at No. 36.
In the United States, the track splashes at No. 29 on the AAA Radio, for the highest position by a guitar band. 
When the ARIA Chart is published Friday afternoon, look for Angel to spread its wings at the summit.
The multiple ARIA Award-winning alt-rockers have also found the time to curate the music festival, A More Perfect Union, which will roll out across two weekends this August in Hobart and Brisbane, featuring the likes of Matt Corby, Budjerah, Arlo Parks and, of course, the Gang.
Those dates feed into a full-scale tour of ANZ in support of the album, kicking of July 30 at Perth's RAC Arena, and produced by Handsome Tours, TEG Live and triple j.
Gang of Youths aren't the only Aussies with an eye on the U.K. Top 5.
Luude, the Gold Coast-based producer, is flying the flag at No. 6 on the midweek singles chart with 'Down Under,' his redux of the classic Men at Work song, featuring vocals from Colin Hay.
The OCC's charts are based on sales and streaming data retrieved daily from its panel of more than 6,500 retailers and e-tailers, and aggregated internally.
Each cycle runs from for a seven-day stretch from just after midnight on Friday morning through to midnight on Thursday evening, local time.
The Music Network
Get our top stories straight to your inbox daily.