Doja Cat's Planet Her surpasses six months in ARIA Top 10
Editorial Operations Manager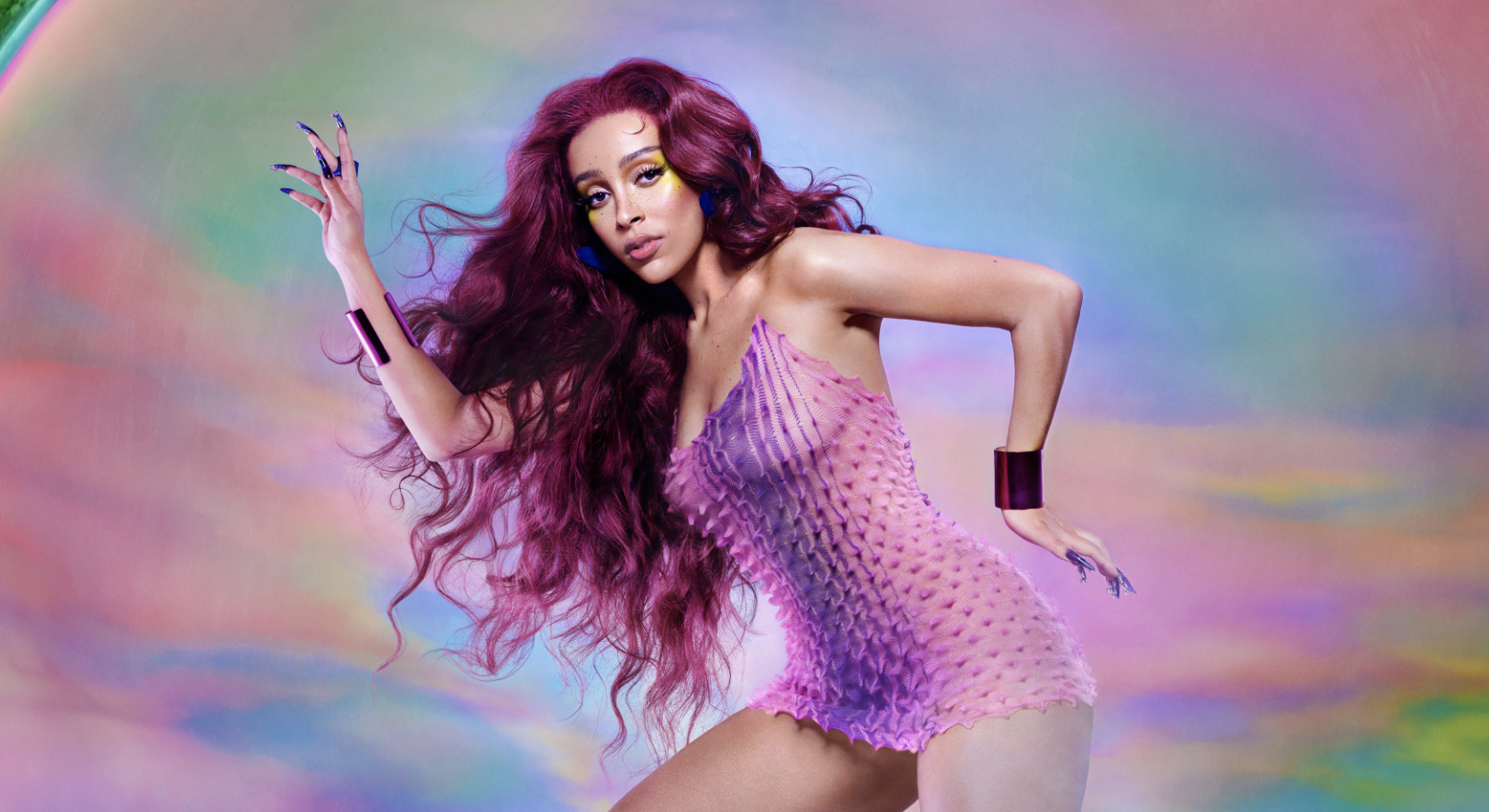 Image credit: David LaChapelle
The accolades and achievements for Doja Cat's Planet Her just keep coming, with the album now boasting 31 weeks in the ARIA Albums Chart Top 10.
The album, which features hit tracks 'Kiss Me More', 'You Right', 'Need To Know', 'Woman', and 'Get Into It (Yuh)', peaked at #2 and is certified Gold.
Doja Cat also boasted five tracks in triple J's Hottest 100 last month, with 'Kiss Me More' (featuring SZA) coming in the highest at #7.
She was also nominated for Best International Artist at last year's ARIA Awards.
She had her first Aussie #1 radio hit in 2020 with 'Say So', helped along by TikTok.
The 11-time GRAMMY nominee hasn't just found success in Australia.
Planet Her peaked at #2 in the US and hovered in the Billboard Top 10 for six months.
'Kiss Me More' peaked at #3 on Billnboard and went four times Platinum.
The achievements were echoed in the UK, where Planet Her peaked at #3 and was certified Gold.
Globally, the album generated the highest first-day streams on Spotify for an auilb by a female rapper.
Her videos have also been praised for their creativity and production values.
She told iHeartRadio around the album's release that it was the 'most visually captivating' project she has ever done.
She also told MTV News that she wanted the project to feel 'otherwordly'.
"I wanted to kind of go outside of what I understood [or] what I knew as pop aesthetic or rap aesthetic… I wanted to quite literally travel outside of the planet. When it comes to the videos and choice of words and melodies and combinations musically, I wanted it to feel different."
The Music Network
Get our top stories straight to your inbox daily.