Australian Music Festivals: Harvest, Blues On Broadbeach, Fairbridge and More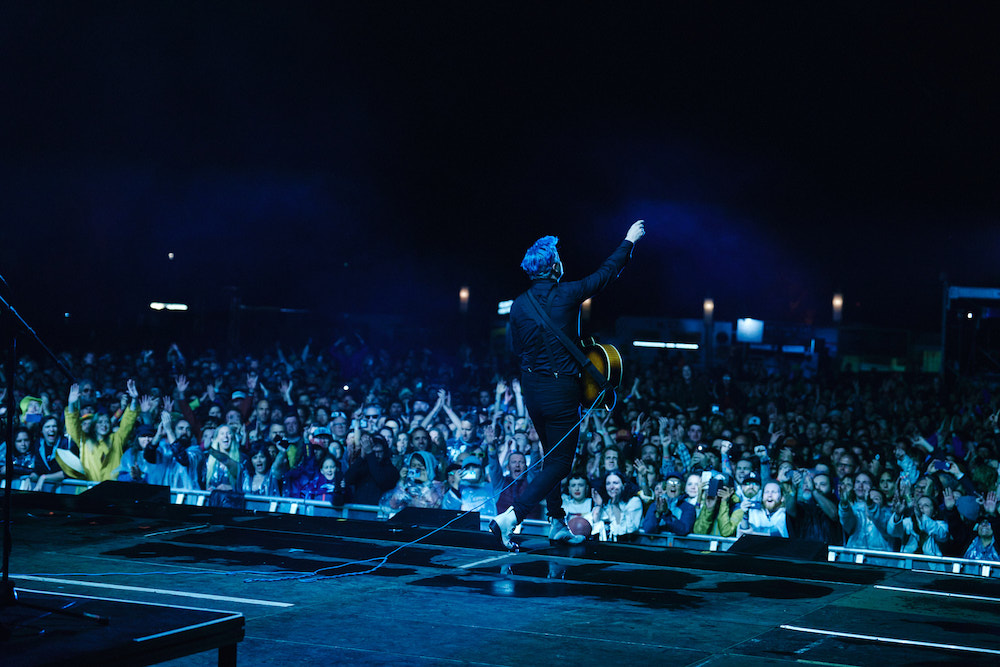 An inaugural event made permanent, with three sellouts, two cancellations and three debuts. The Australian music festivals sector continues its ups and downs.
Secret Sounds' Harvest Rocks, which debuted last weekend in Adelaide/ Ityamai-itpina's Rymill & King Rodney Parks looks like it's going to be a permanent fixture.
Both days – headlined respectively by Jack White and Crowded House – drew 16,000 each day, while pushing hotel occupancy to 90%.
It was supported by the SA government, through the SA Tourism Commission.
Tourism minister Zoe Bettison declared, "It has been a challenging entry into the market for Harvest Rock, and all things considered, we have been pleased with the support the festival has received and anecdotally with the number of people who travelled to SA."
The government is this week in talks to return it long-term. 
Secret Sounds responded: "We look forward to many more Harvest Rock events in the future."
Blues on Broadbeach in Queensland, another event supported by the state government through Tourism and Events Queensland, this morning unveiled the first artists for 2023.
Staged in streets, parks and venues on May 18 to 21 are Tommy Emmanuel, Don Walker, Emma Donovan & the Putbacks, Don Bryant & the Bo-Keys, the Kevin Borich Express and the Turner Brown Band.
It is also a major tourism booster. In 2019 it drew 200,000, with 15,000 from outside Queensland, and injected $25 million into the economy.
The sell-out of this year's inaugural Twelve Bar Society VIP experience, sees it increase its offerings.
Over in WA, Fairbridge Festival's 2023 instalment (April 14—16) was cancelled last night (November 21) by its parent FolkWorld Inc because of problems with its venue.
It has been held at Fairbridge Village, Pinjarra since 1993, and drew 4,500 punters in 2021.
FolkWorld Inc president Drew Dymond said site owner Fairbridge WA "had indicated it was focusing on its core business areas rather than hiring the venue to large groups like festivals, raising significant uncertainty around the longevity of the festival at Fairbridge Village."
Restrictions faced by the festival saw limiting capacity by around 50%, not being able to utilise some on-site venues, while areas usually used for camping and parking not available due to biosecurity measures on surrounding farmland. 
Also forced to cancel midway, was Illuminate The River on Saturday (November 19) as wild winds of over 84km/h lashed Victoria.
Something For Kate managed two songs before calling it quits.
A Day On The Green went ahead on the same day with its 500th show, at Mt. Duneed Estate near Geelong, Victoria, with Crowded House, Angus & Julia Stone and the Waifs.
But heavy rain led to the Crowdies being forced to abandon their set (a week earlier flooding damage forced them to cancel in the state's Wodonga) and neighbouring famers used their tractors to pull bogged cars from the site.
A patron told 3AW she needed surgery on her leg after falling over in the mud, as did another.
In other news, Golden Plains in Victoria (March 2023) exhausted its 12,000 ticket allocation in weeks after a two-year hiatus.
Handpicked's Grass Is Greener drew a capacity of 10,000 each to Cairns and the Gold Coast after cancelling Canberra and Geelong.
Three new festivals make debuts in summer.
Snug Rock, a free accessible focussed event created by Arts Access Victoria and Always Live, stages on December 10 at the Music Market at Collingwood Yards in Melbourne.
Brisbane's Souled Out ("Australia's first new wave R&B festival") is on January 28 at Eatons Hill Outdoor with US act Kehlani headlining.
Tasmanian promoters Sean Le Rossignol and Alison McCrindle introduce Pangaea, a celebration of "music, arts, culture and sustainability," at Buckland on February 3–6.
Falls Festival's exit from the island saw Vibestown's Party in the Paddock, which stopped in 2020, returns February 10–12 with an extra third day and a star-studded bill including Gang Of Youths, Benee, and Genesis Owusu.
The boutique (1,500) A Festival Called Panama, returns for its 9th year on March 10–12.
The Music Network
Get our top stories straight to your inbox daily.