Apple are investigating Kris Wu's 'fraudulent' US iTunes sales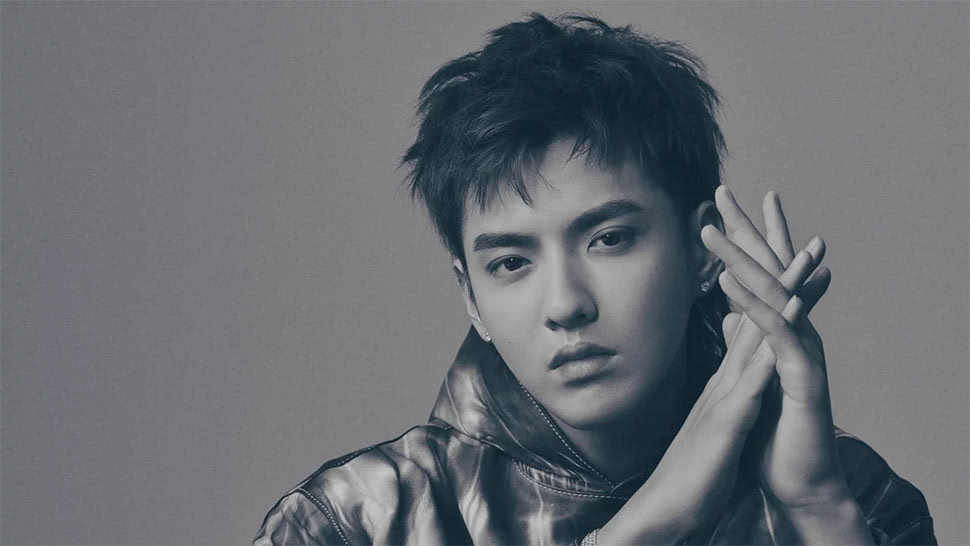 Louis Vuitton
iTunes are looking into claims that bots helped secure a chart-topping appearance by Chinese-Canadian musician Kris Wu earlier this week.
Last Friday saw the release of Antares, the debut solo album of former EXO member Kris Wu. Almost immediately, the record went to the top of the charts, with numerous singles flooding the US iTunes charts.
As it so happened, this weekend also saw the release of Ariana Grande's latest single, 'thank u, next'. However, while Grande's song's are usually destined for chart domination, this latest song was kept from the top by a number of Wu's songs, with fans and industry insiders starting to assume something might be up.
While Kris Wu might be a household name in China, his profile is relatively unknown in countries such as America.
Add in the facts that he boasts low streaming numbers on Spotify (which is unavailable in China), and the fact his record wasn't released in his home country until Tuesday, and speculation has begun to swirl that these sales figures were obtained fraudulently.
As Global Times recently reported, Wu occupied the top four spots on the US iTunes charts on Monday, with his song 'November Rain' having been downloaded 14 million times in 24 hours. However, one fan of the musician explained that this behaviour is relatively normal for a star of his calibre.
"The sales results could be very authentic," a fan explained to Global Times. "It is normal for Kris' fans to make purchases several times per person to support their idol. They can afford it."
Despite this, Variety notes that a source has revealed that Kris Wu's album sales will not count towards the iTunes sales chart this week. Reportedly, the decision to "suppress those sales numbers" was made following what was deemed to be an abnormally high-volume of sales for his record, Antares.
"Billboard and Nielsen Music are working closely to ensure both the accuracy and legitimacy of the sales volumes being reported for Kris Wu this week," explained Nielsen in a statement to Billboard. "We capture data from a number of sources including streaming, radio and retail, allowing us to validate the accuracy of sales and playback information as well as identify anomalies."
"As we do with all reports when irregularities are noticed during the normal weekly validation process, we work closely with our partners to address the issue, which may result in excluding any irregular or excessive sales patterns, prior to charts being finalized."
Billboard also noted that Ariana Grande's manager, Scooter Braun, also expressed confusion in regards to Kris Wu's domination of the charts. In a now-deleted Tweet, Braun reportedly wondered whether Wu had gamed the system by using bots to make the purchases for him.
However, in a recent post on Instagram, Braun explained how he had met with Wu, and was told the reasons for his surprising chart-topping success.
"Kris is a great artist who on a global scale is a star," Braun explained. "It was explained to he and I last night that because his release was held back in China for his birthday his fans went and got the music any way they could and that was US iTunes."
"Once the release in China took place the fans had their access. He has never been removed from the charts on iTunes. That is false. Those were real people from the US and international community and not bots like many have rumored."
This explanation does actually make sense, as Kris Wu's music happened to drop from the US' iTunes charts on Tuesday, which happened to be 28th birthday.
"I have never wished anything bad for Kris nor any other artist and those saying otherwise are wrong," Braun concluded. "Any fans of anyone I manage who are using this opportunity to spread any sort of division or racism are dead wrong and I won't stand for it."
"The music community is international and no longer held by borders."
Apple are yet to comment on the matter publicly.
Check out Kris Wu's 'November Rain':
This article originally appeared on The Industry Observer, which is now part of The Music Network.
The Music Network
Get our top stories straight to your inbox daily.