Antony & Cleopatra give us their Top 5 tips for collaborating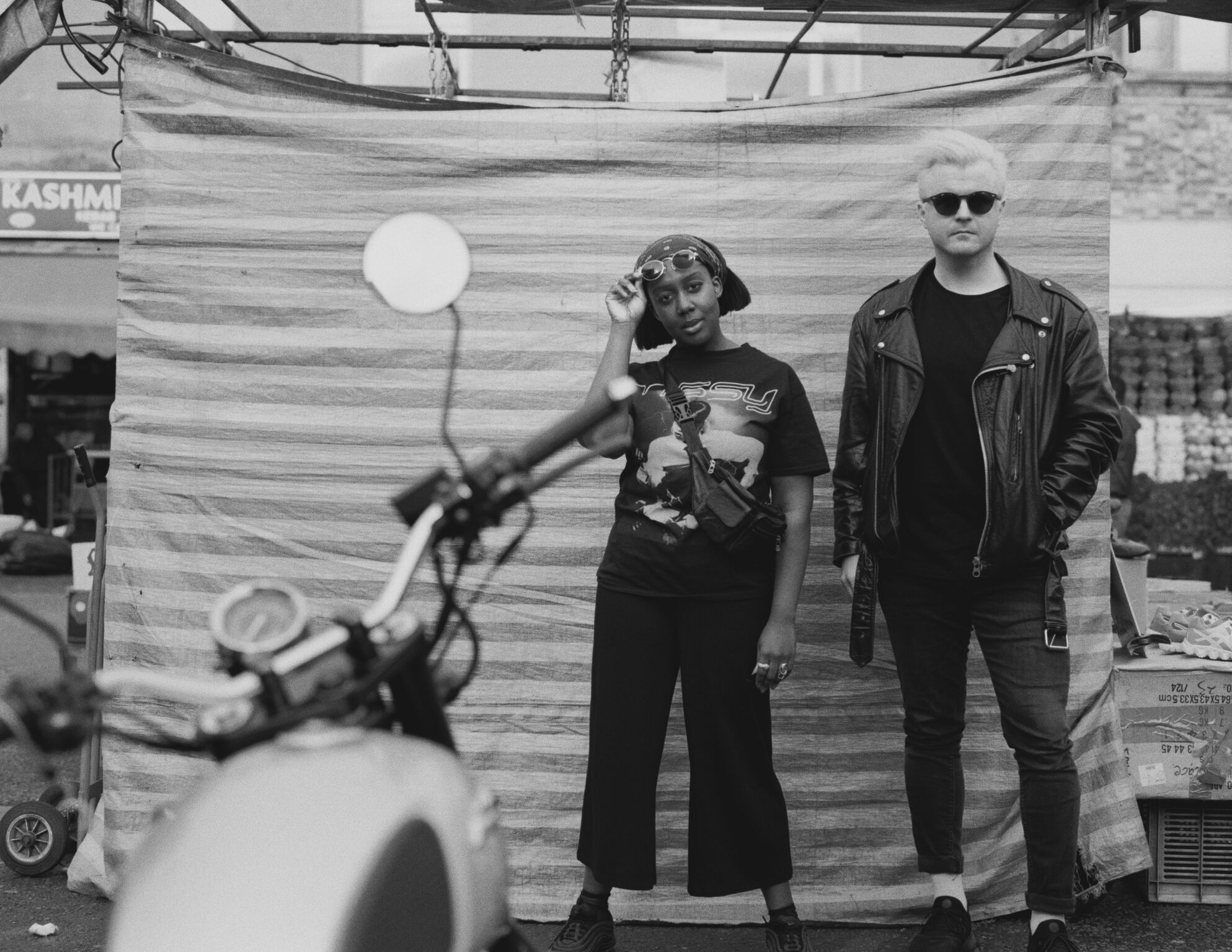 London-based duo Antony & Cleopatra are no strangers to collaboration. Exploding onto the scene in 2014 thanks to appearances on Lancelot's 'Givin' it Up'/'Make Ends Meet', Beni's house jam 'Protect', and Nicky Night Time's modern classic 'Careful Baby', they have gone on to work with some of the biggest names in music. The duo, consisting of Alex Burnett and Anita Blay, are comfortable lending both their production skills and soulful vocals to a wide range of styles, most recently featuring on Motez's latest single 'The Future' which clocked up an impressive 5 million streams on Spotify.
Burnett has also lent his songwriting prowess to hits ranging from DJ Snake's 'Talk', Tieks' 'Say A Prayer', LDRU's 'To Be Free', Alison Wonderland's 'U Don't Know' and 'Run', Flight Facilities' 'I Didn't Believe', Motez's 'Own Up', Hayden James' gold-selling record 'Something About You', as well as assisting on tracks from Japanese Wallpaper, George Maple and Paces, just to name a few.
Not only is collaboration one of the best ways for emerging artists to tap into new fan bases and align their brand with established names, it's also an awesome way to connect with like-minded artists and renew inspiration and creative flow. Experimenting with new sounds and techniques is great for artistic growth, especially if you're open to pushing outside of your comfort zone. But working with other artists can also present many challenges – from failing to gel personally or artistically, over-pushing ideas that just aren't working, to simply struggling to see eye to eye.
Antony & Cleopatra gave us a few tips to help make collaborating a rewarding and problem-free experience.
1. Keep it casual
"We find our best collaborations have come out of casual hangouts or over a drink before going into the studio. It's a good way to get to know each other without feeling too 'business'.  The aim should be to have fun as well as write a great song."
2. Don't be too precious
"If an idea isn't exciting you after 30 minutes, just start with something new. There's nothing worse than seeing a song through just because you think you have to or don't want to 'kill the vibe'. We are totally cool to leave an idea by the wayside if it's not undeniable. Especially in this era of making music, there's no excuses for holding onto songs that don't cut it."
3. Do Your Research
"Every artist's music comes from the heart, so we always make sure to listen to their music. It's as important to try to understand where they're coming from culturally and musically. We've been in sessions where it's clear that one of the parties isn't on the same page and that can be a little awkward."
4. Have Fun
"Music is fun. Making music with your friends should be fun. Usually when a song isn't happening, it's never going to happen. Most of the songs that we've loved making happened really quickly and felt effortless. As soon everyone starts to overthink and pull in different directions, it's often a good time to take stock and restart." 
5. Learn
"Every collaboration is part of the journey. Even if you come away without a great song, you should always be learning about how to better your craft for the next one. Sometimes two great artists don't make a single great song and often the magical moments are random and unexpected. Always be ready for anything and everything that is possible, will be possible."
---
Antony & Cleopatra will be performing at Splendour In The Grass
The Music Network
Get our top stories straight to your inbox daily.