Amrap Chart Wrap – New names enter the Community Radio Charts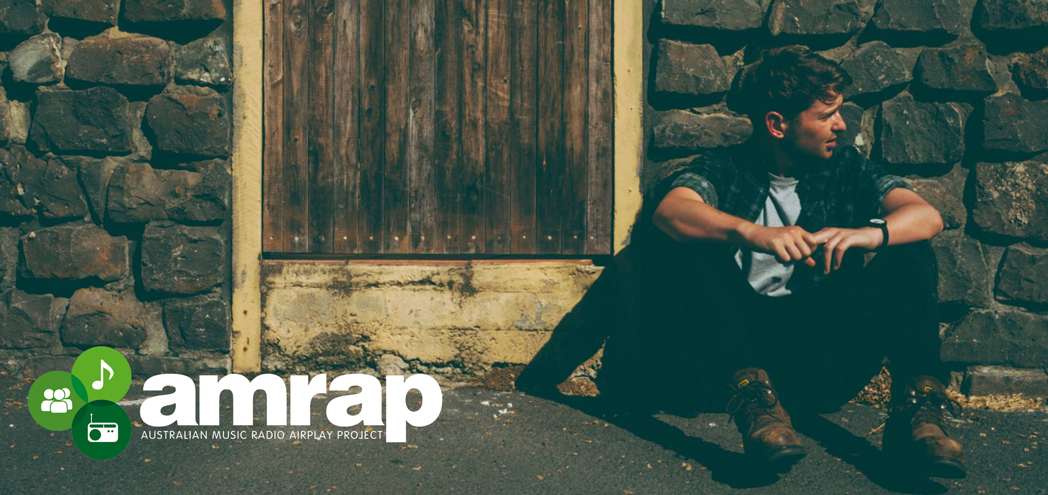 The Amrap Metro and Amrap Regional Charts provide insight on what's gaining airplay and attention on community radio. The charts show the Top 10 tracks ordered for airplay by community broadcasters through the Amrap's AirIt music distribution service. This week sees a number of fresh faces enter the charts, while Alpine maintain favour with metro community stations.
The Outdoor Type(pictured) have come out swinging, entering the Amrap Regional Chart at #1 with their debut release When the Sun Goes Down. Their unusual blend of alt-country and analogue synth is racking up airplay at regional stations across Australia including TYGA FM in TAS, Port Stephens FM in NSW, 4DDB in QLD, 3MDR in VIC, ArtSound FM Canberra and Tjuma Pulka FM in WA.
Alpine hold on to the top spot in the Amrap Metro Chart with the tropicalia-influenced pop tune Foolish and return at #3 in the Regional Chart. Their colourful film clip has been featured via Amrap Pages on metropolitan station websites across the country including 4ZZZ Brisbane, RTR FM Perth, Triple R Melbourne, Edge Radio Hobart as well as FBi Radio, 2HHH and 2RRR in Sydney.
Nyck Jeanes debuts at #2 in the Amrap Regional Chart with a tribute to his ANZAC father entitled Streets of Adelaide. Watch the official film clip featured via Amrap Pages on the Bay FM website here. The touching slow burner has received further airplay at regional stations across every Australian state including Valley FM in QLD, Sunbury Radio in VIC, Nambucca Valley Radio in NSW, Radio Mama in WA, Huon FM in TAS and Tribe FM in SA.
Darts have climbed from #4 to take #2 in the Amrap Metro Chart with their new single Aeroplane. The Melbourne five-piece have picked up spots on FBi Radio Sydney's New Music list, RTR FM Perth's Sound Selection and SYN Melbourne's Sweet 16. Check out their brand new official video for the track featured on Amrap Pages at 4ZZZ Brisbane, Triple R and 3MDR in VIC, and FBi Radio and 2RRR in Sydney.
Perth singer-songwriter Morgan Bain takes #5 and #8 on the Regional and Metro Charts respectively with the moody soul single Why Don't You Stay. Morgan is featured on episode five of 89.7 FM in WA's The Introducing Series, a video series championing unsigned artists. Watch the footage here. You can also view the track's official film clip featured on North-West FM's (VIC) website here.
Melbourne band Crepes debut at #5 in the Amrap Metro Chart with the guitar pop track Cold Summers. The Melbourne group performed live on Test Pattern on Triple R earlier this month and were interviewed on PBS FM's The Afterglow later the same day. Crepes have picked up strong rotation at Triple R and SYN in Melbourne, RTR FM in Perth and FBi Radio in Sydney.
Shag Rock debut at #8 and #9 in the Regional and Metro Charts with their new single Champagne. Catch them interviewed on their hometown station 4ZZZ this week and check out their official clip featured on Edge Radio Hobart's website here.
See the full Amrap Charts at www.airit.org.auor on the TMN chat portal.
The Music Network
Get our top stories straight to your inbox daily.