AFIC Hot Seat: Founder Carlina Ericson on Australian Festival Industry Conference debut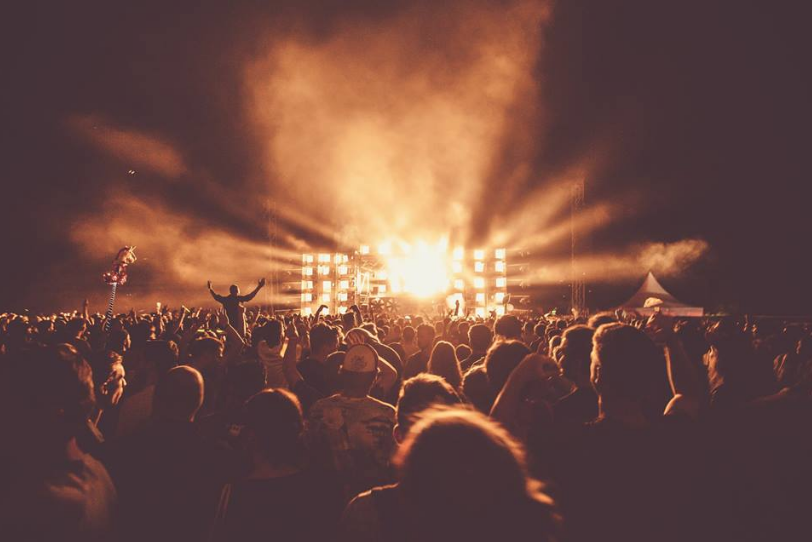 Carlina Ericson is the founder and event director of the Australian Festival Industry Conference.
AFIC has expanded to two days to fit in all its speakers and topics and will be held October 24-25 at Opal Cove Resort in Coffs Harbour, NSW. Tickets are on sale now.
A one-of-a-kind event in this country, its aim is to discuss key national issues facing the industry, in addition to facilitating the professional development and the promotion of careers in festival management.
TMN spoke to Ericson ahead of next month's conference.
---
What are you most looking forward to at the inaugural Australian Festival Industry Conference?
Seeing delegates from all corners of the industry and across Australia demonstrate their commitment to professional development, while showing support for the growth of the Australian festival industry.
We already have people registered from as far as Tasmania and South Australia coming. To have some of the country's most experienced and creative festival management personnel – both as delegates and speakers – all in one room together is just mind-blowing. And of course, seeing the first-ever Australian Festival Industry Conference come to life is pretty darn exciting.
What panels, performances or events are on your 'must-see' list for this year?
That's a tough one! There's so many to choose from.
Pre-hospital health and medical safety at festivals has been a hot topic of conversation this year throughout the industry, particularly within NSW. We have a panel discussion featuring Daniel Madeddu, Director of NSW Ministry of Health, Elliot Williams from St Johns Ambulance and Mike Hammond, Director of EMS Event Medical – one of Australia's largest pre-hospital event medical service providers.
The panel discussion focusses on the unique role, demands, and benefits of pre-hospital event medicine. From the latest in event medical research, to current legislation and guidelines, to the latest in event medical technology, the discussion will touch on some of the most current and topical issues facing the Australian festival industry. EMS Event Medical has actually developed a revolutionary new an emergency response app which is now being adopted by various event organisers and promoters, such as Vivid Sydney.
The other big one I'd say is Heather Croall from Adelaide Fringe who will provide a presentation on their organisational-wide digital transformation. It has revolutionised the way in which they manage all of their digital assets, including artist registrations – something that hundreds, if not thousands of other arts and music festivals could learn from.
How important are events like AFIC to the continuing development of our industry?
I would say it's vital! With Australia presenting more festivals now than ever before – from traditional promoters, to Federal, State and Local Governments, to Chamber of Commerce's and community organisations – the industry over the last 50 years has grown exponentially. These days festival tourism is a big business and has become a highly internationally competitive marketplace.
I decided to found the Australian Festival Industry Conference because I recognised that there was an entire nation of festival organisers and promoters out there who were being left without any kind of professional development opportunities to help them improve their events and ensure e sustainability into the future. This is an opportunity that I felt all organisers deserved to have access to.
We are not a BIGSOUND as such – rather, we're about disseminating best-practice festival management information and facilitating connections to help organisers enhance the quality of their events and safeguard the future of the industry.
In fact, we're the only event in Australia that is specifically tailored to festival management personnel across all types, with 'music' being one of those. AFIC presents a rare and targeted opportunity for festival organisers, promoters and suppliers to come together, to share knowledge and network. I'm really proud of that fact, and feel honoured to have such an all-star line-up of speakers this year.
To be able to have the opportunity to give the industry what it needs and deserves is really humbling!
My main hope is that the industry sees the program and the immense value in what professional development opportunities AFIC is presenting and gets behind it. Ultimately it's a one-off investment that is sure to pay off ten-fold over many years to come.
What are the biggest challenges facing Australian festivals today?
• Sponsorship and funding acquisition and retention
• The ease of access to digital entertainment, streaming and on-demand services
• Increased pressure to ensure public safety
• Public liability and accountability
• Inconsistent regulatory frameworks across the country
All organisers need to face up to these challenges in order to sustain their businesses. They're a common feature in discussions happening right now among festival organisers across the country. The launch of AFIC is therefore quite timely in that it provides a platform for professional and intelligent discussion on many of these key issues.
How can we future-proof the Aussie festival industry?
It all starts with the coming together for a simple conversation. The next step is allowing each other to be heard and working out how we move forward collectively as an industry to ensure we continue to produce events of a global standard. AFIC acts as a central meeting point and safe forum for this to take place.
What new technologies or innovations should we be celebrating or looking forward to?
One of the reasons behind AFIC's creation was to provide a platform to support the emergence of new ideas and to showcase the future of emerging and innovative technology behind all aspects of festival management. To honour and acknowledge some of Australia's most recent forward-thinking digital technology advancements, AFIC 2019 is pleased to present:
Heather Croall (CEO Adelaide Fringe): Adelaide Fringe is the largest Fringe festival in the Southern hemisphere and the second oldest in the world. They've recently completed a major digital transformation involving a newly integrated ticketing back-end system, web front-end and an open-access artist and venue registration system. Heather will take you through the process, the challenges and results.
Mike Hammond (CEO & Director, Australia's leading event medical consultancy, EMS Event Medical): Mike will introduce and outline EMS Assist – a revolutionary new medical emergency response app that his company has developed. It sends an instant request for urgent medical assistance at events and has already been used at several nationally recognised events such as Vivid Sydney.
Leah Trafford (Event Director, SailGP): SailGP is a brand new annual, global sailing event, held in some of the world's most iconic city waterfronts, such as Sydney, San Francisco and New York, where national teams compete in supercharged F50 catamarans. The organisers have revolutionised event sporting apps with their SailGP app that allows spectators to feel as though they are right inside the vessel with the crew. The app is fully customisable, allowing spectators to switch teams, change camera angles and select data feeds in real-time.
What are your big predictions for the festival industry over the next 3-5 years?
Phil Tripp, AFIC's keynote speaker will be covering this in his presentation – 'The Future of Festivals – Where to from Here?'
Not to "give it away", but think along the lines of industry event creation and collaboration off the back of existing festivals, to bridge the connection between organisers and various industry associations.
Technology, including the growth of VR and AR, and live-streaming is also anticipated to be a big game-changer. This is especially relevant with an ageing population and the increasing acceptance by the festival to appeal to the 'accessible' market.
---
To view the full AFIC program or to purchase tickets, visit australianfestivalconference.com.au.
The Music Network
Get our top stories straight to your inbox daily.