Australian artist WILSONN launches music video as AR Instagram filter & announces NFT auction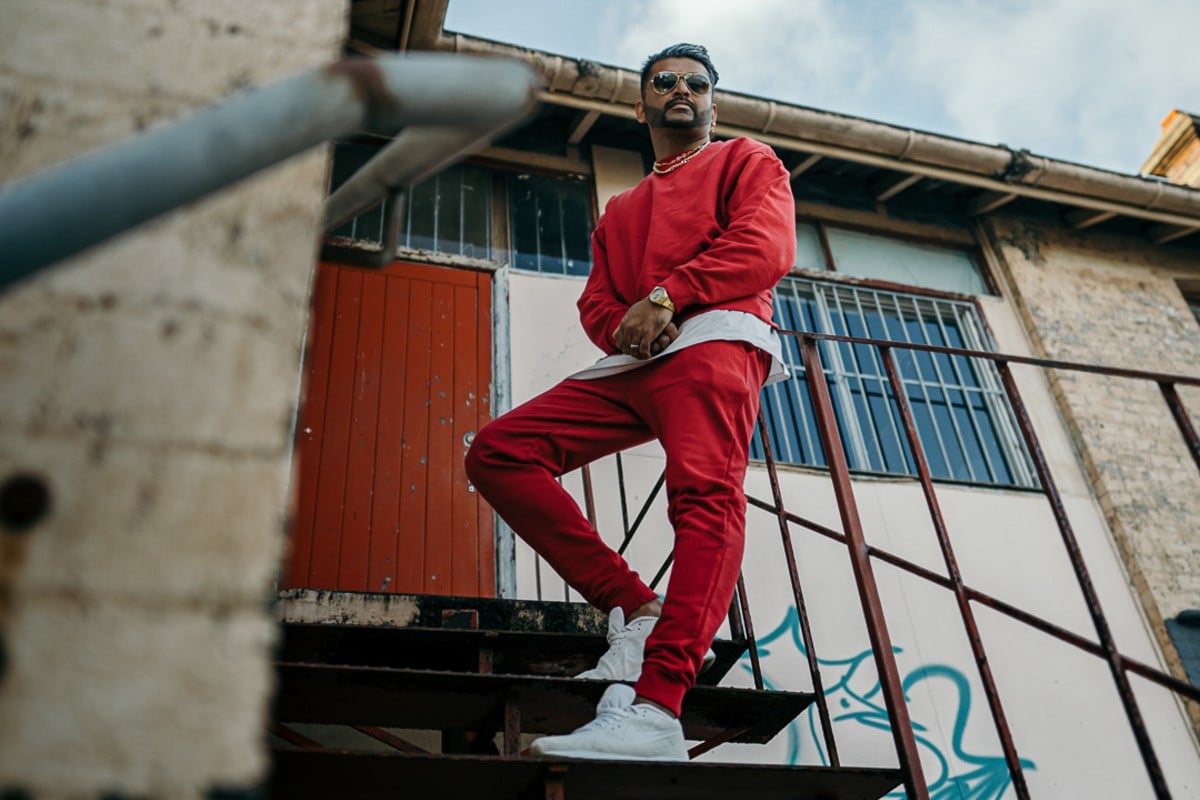 In an Australian first, R&B artist WILSONN is set to present his next music video as an interactive AR (alternate reality) filter for Instagram stories.
WILSONN, who also operates as CEO of Playlist Pump PR Agency, enlisted the services of Laurent Marcus, a digital creative experienced in designing AR filters.
The AR music video filter, which you can access here, will launch to promote the R&B singer-songwriter's single 'Standing Floors', a song about resilience that WILSONN said "inspired us to play with the visual of infinite loops that we sometimes feel stuck in real life".
When in action, the back camera of a user's phone will see a flying graphic of WILSONN float into view amid a storm of vinyl records that are said to have influenced him in his formative years.
The front camera, meanwhile, offers a snapshot of WILSONN's world through his own eyes, letting the viewer follow him as he overcomes various setbacks.
Laurent Marcus described the design process of the AR filter as an intersection of music and technology to connect fans with artists in a new, exciting way.
"We wanted to explore how music and technology can work together to connect fans with the artist," Marcus said.
"Using Spark AR, an Instagram augmented reality platform, we created two experiences in one – bringing WILSONN and his track to life."
WILSONN highlighted the unique nature of the concept within the Australian market.
"The idea came about last year around October when my friend and music supervisor Koo Abu Ali, who has always supported me, introduced me to digital creative Laurent Marcus," WILSONN said.
"He had this idea and concept for a virtual interactive video clip for IG, and I had the song and the vision to make it come alive and that's how it all started."
WILSONN also noted the amount of potential that emerging technologies like AR can offer to independent artists looking to pursue similar creative projects.
"The possibilities are endless with the ever-evolving, fast-paced nature of technology, and as long as an artist and their team are willing to think outside the box, and almost be called crazy for it to take such a risk, is when they should know they are onto something," he explained.
"It's all about trial and error and having the peace and calmness within move through the process, but this definitely opens up different laneways for artists to get super creative."
Both parties have also shared details social media competition to see who can submit the most creative video using the 'Standing Floors' AR filter, with the winner receiving a cash prize of $500 USD.
As well as launching the AR filter music video, WILSONN is also partnering with blockchain platform Monegraph to release an exclusive user experience of his EP Standing Floors as an NFT (non-fungible token).
Monegraph, the first tech company to release digital art as NFTs in 2014, will distribute Standing Floors to a host of online auction houses around the world, a process that WILSONN described as being "super compelling".
"There's a lot of potentials here for artists to make money and not rely on labels for the initial stage of their career, as they can raise the capital themselves from selling their NFT to the highest bidder," WILSONN said of the new venture.
"Then, once they feel they are at a certain point to approach labels they can, or they can remain indie and keep releasing records to their broader fan base through DSPs and create the one-off content or music for the NFT which in turn will be an integral source of their income streams."
The Music Network
Get our top stories straight to your inbox daily.