'Tina Arena – This Is Your Life' Tops Entertainment Programming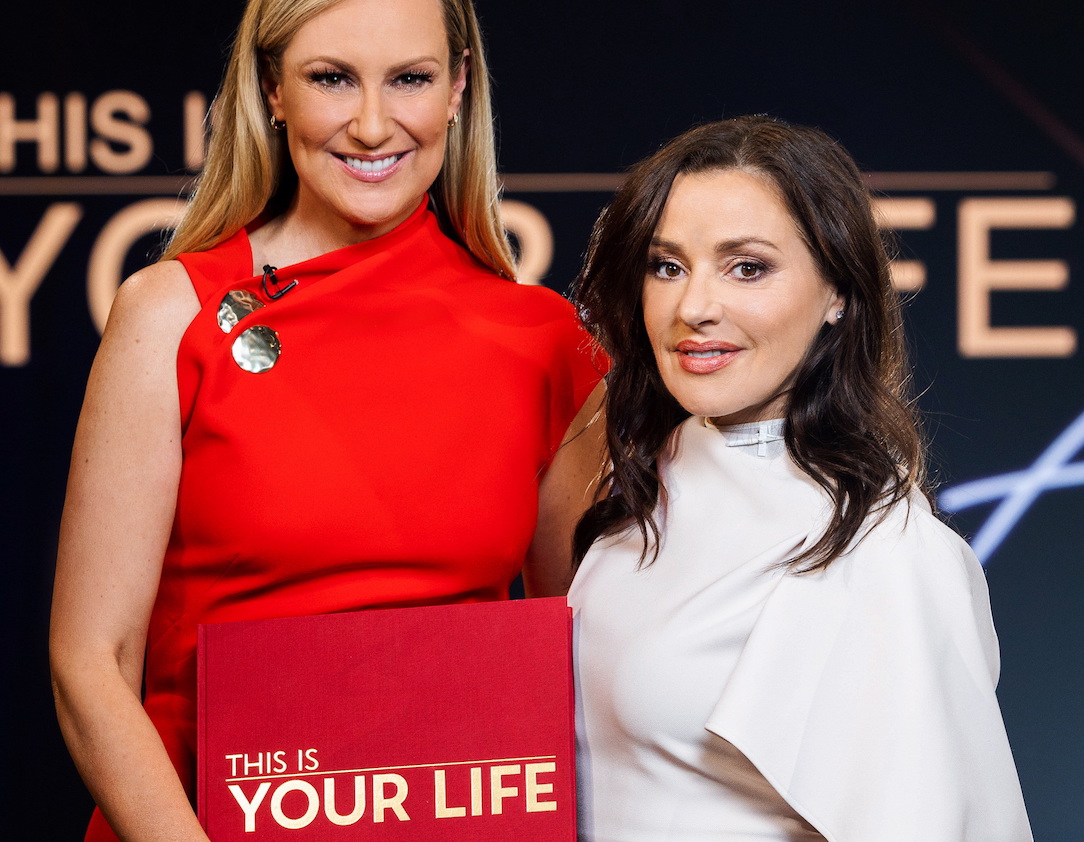 Seven Network's "Tina Arena – This Is Your Life" drew 532,000 metro viewers on Monday night, with a total of 860,000 across the country, making it the top entertainment program of the night.
The primetime special had a roll call of major names from the entertainment field. They included singers Jessica Mauboy, Darren Hayes, Kate Miller-Heidke, Matt Corby, Natalie Imbruglia, her industry mentors Johnny Young and "Molly" Meldrum, and former fellow-cast members Melissa George, Toby Allen of Human Nature and John Bowles from "Young Talent Time".
They spoke of her unwavering loyalty, down-to-earth persona and strong family ties.
Australian author Kathy Lette described her as her "human wonderbra – "uplifting, supportive, and making me look bigger and better".
She added: "One of the many things I adore about you is your fierce loyalty.
"Even though you're such a teeny-tiny package, you pack such a powerful punch and can take down a bully of a bloke with a lethal one-liner.
"I call it your black belt in tongue-fu."
Arena was understandably overcome when her own heroes – Lord Andrew Lloyd Webber, Sir Tim Rice and Italian tenor Andrea Bocelli – sent pre-taped wishes acclaiming her as one of the greatest singers in the world.
"I remember with affection the moments we spent together on stage, I remember with admiration the beauty of your voice, and I'm happy this show tonight will remind everyone of those moments we spent together," Bocelli said.
The one-time child star and ARIA Hall of Famer achieved success barometers such as 10 million album sales, industry awards, and her second home France's second most prestigious civilian honour.
But Mauboy and Imbruglia were more than fans of how Arena turned her personal highs and lows into hits as "Chains" and "Sorrento Moon".
They told the "This Is Your Life" audience how watching Arena on TV made them realise they could overcome their own geographical barriers at the time, respectively Darwin and the NSW Central Coast, far away from the music industry's radar.
Arena helped break through other barriers.
For actress Mary Coustas, seeing Arena on "Young Talent Time" was the first time she saw a performer with Mediterranean features on Australian TV.
Last night, Arena emphasised again it would be women over 40 who would determine their own used-by date.
Arena, who at a remarkable 2017 BIGSOUND keynote speech told younger generations of would-be entertainers and entrepreneurs how she lost her record deal despite huge sales, also sponsors the Tina Arena Special Impact Award at the Australian Women in Music Awards to "recognise an unsung champion in the Australian music industry."
Such long-time battles against barriers surfaced in Arena last night after Bocelli's message.
She related how early in Bocelli's career, an A&R man in Milan refused to sign him.
"What do I do with a blind man?" he'd said.
"That was so sad… so unfair," Arena lamented.
The Music Network
Get our top stories straight to your inbox daily.