Aussie Promoters and Venues Made US$170m From Ticket Sales in Q3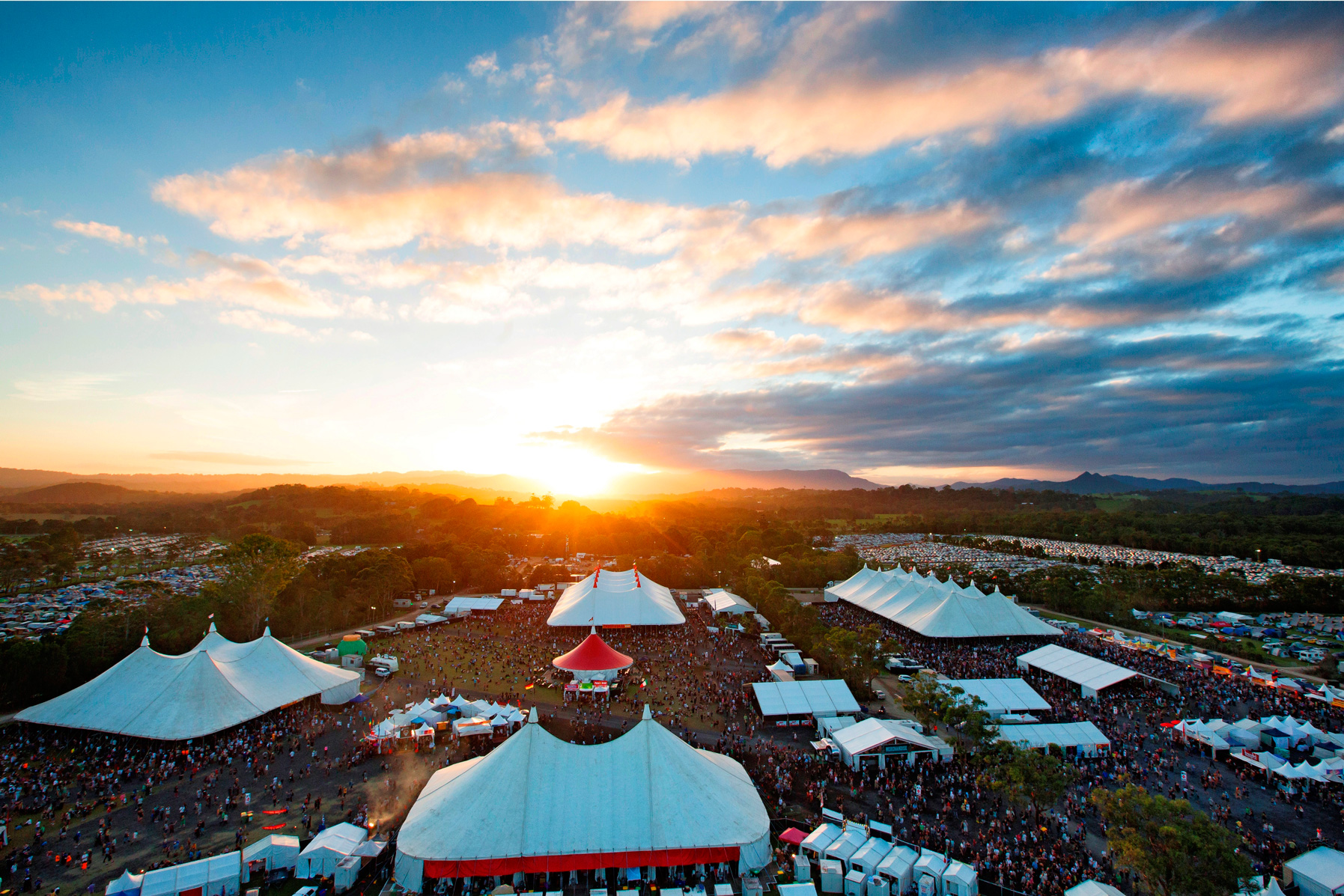 Despite delays in the Australian live music sector's reboot, it has made a comeback according to Pollstar's global Q3 ticket sales report this week.
Major promoters and venues generated at least US$170 million (AU$252.9 million) between November 18, 2021 and August 17, 2022.
The figure is conservative as Live Nation Australia's figures are rolled into the parent company's global reporting – which grossed over $2 billion ($2.9 billion) from 29,299,589 tickets, and topped the Q3 listings.
The highest ranked Australian promoter was TEG with divisions including TEG Dainty, TEG Live and TEG MJR at No.35 with 533,426 ticket sales generating $34.9 million ($52 million).
CEO Geoff Jones earlier described 2022 as "a lot of ups and downs, lots of kinks on the road, but progressively getting better. It's pretty much as we expected but certainly better than 2021."
Second at No.46 was Untitled Group, with $22.6 million ($33.7 million), with its festivals Beyond The Valley, Pitch Music & Arts, Wildlands, Grapevine Gathering, For The Love and Ability Fest performing strongly, and some expanding nationally, to reach a total of 237,246.
"We absolutely know our audience," co-director Christian Serrao said. "We pride ourselves on innovating and being industry leaders, and to do that you need to take risks."
At No.51 was Frontier Touring with 258,028 tickets ticking over $19.7 million ($29.4 million), with its return to international acts beginning with a sell-out run by Tyler, The Creator.
Bluesfest's triumphant return and sideshows had an attendance of 120,875 and turnover of $13.2 million ($19.7 million), putting it at No.63.
At No. 83 was Handsome Tours with $8.6 million ($12.8 million) in revenue and 124,415 sales.
Two Australian venues fared well in their respective categories.
The Sidney Myer Music Bowl in Melbourne was No.5 with 127,030 tickets clicking over $11.1million ($16.5 million).
Also in the category, at No.48, was Brisbane Riverstage after a return of $2.5 million ($3.7 million) from 32,029 payers.
The Forum in Melbourne also did well, at No.8 in the Clubs section, with a $3.9 million ($5.8 million) yield from 92,041 customers.
Other clubs were Riva St Kilda at No.49 with 6,570 tickets for a $360,895 ($360,895) gross; The Tivoli, Brisbane at No. 185 with 5,978 payers to a round-up of $251,223 ($538,926); and 170 Russell in Melbourne at No.187 where 6,083 sales returned $243,792 ($363,943).
There were seven entries in the Arenas listings.
The highest at No. 63 was Sydney's Qudos Bank Arena, shifting enough transactions (169,568) to aggregate $12.2 million ($18.2 million).
RAC Arena Perth was at No. 105 yielding $7.1 million ($10.5 million) from 133, 391 stubs.
Positioned at No. 123 with 80,189 receipts and a $5.5 million ($8.2 million) take was Melbourne's Rod Laver Arena.
Newcastle Entertainment Centre ranked No. 129, returning $4.9 million ($7.3 million) from 102,390 sales.
Right behind at No.131 was Hordern Pavilion, Sydney, after 94,301 transactions clocked up $4.9 million ($7.3 million).
Brisbane Entertainment Centre (No.162) made $3.3 million ($4.9 million) from 66,494 clicks.
Margaret Court Arena, Melbourne, had 36,592 tags and $2 million ($2.9 million) for a No.190 place.
Aware Super Theatre, Sydney (No.94 in the Auditoriums/ Theatres category) shifted 42,548 for $2.5 million ($3.7 million).
Byron Events Farm, home to Bluesfest, made it to No.56 following 101,024 tix making $11.5 million ($17. 1 million).
Five Seconds of Summer were the sole entry in the Artists category, with 303,796 buys receipting $16.6 million ($24.7 million).
Pollstar reported that the biggest tour in Q3, Ed Sheeran, may go on to hit $259 million ($386.7 million) for the entire 2022 year.
Major breakthrough Bad Bunny (né Benito Antonio Martínez Ocasio), the 28-year-old Latin trap superstar, could have a turnover of $439 million ($656 million) by end of the year.
Coldplay's $179.4 million gross for Q3, based on 34 performances on the Music of the Spheres world tour, could rise as high as $380 million ($568.1 million) for the year.
With the "Farewell Yellow Brick Road" run still with North American shows, Elton John could hit $335 million ($500.8 million) for 2022, after which he heads to Australia and New Zealand.
The report showed that so far in 2022, the top 100 tours have drawn 37.4 million fans to 2,913 shows around the world, grossing $3.82 billion ($5.71 billion).
"This year's average number of tickets sold per show is 12,831 – 66 more than the 12,765 average three years ago before the pandemic."
Ticket prices have risen to a new record with an average $102.21 ($152.85). It was $96.17 ($143.78) in 2019.
The Music Network
Get our top stories straight to your inbox daily.