'The Voice Australia' Premiere Tops Monday Night's Reality TV Battle
Editorial Operations Manager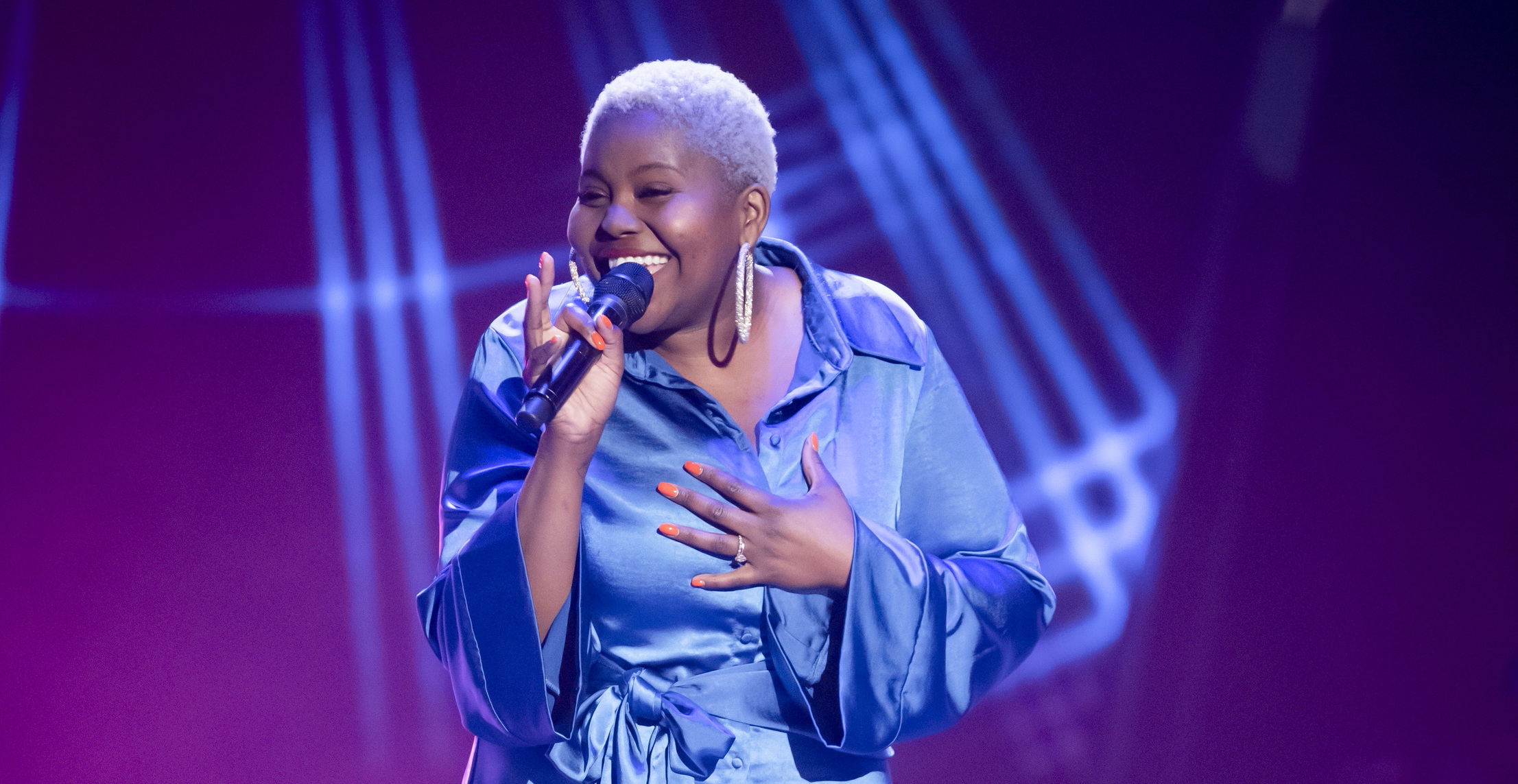 Image: Thando Sikwila. Courtesy of Channel 7. 
"The Voice Australia" has come out on top in Monday night's television ratings.
"The Voice" went head-to-head with the debut of "Lego Masters" on Channel 9 and "MasterChef Australia" on Channel 10.
The launch of "The Voice" on Channel 7 had 843,000 metro viewers, according to the overnight figures, compared to 672,000 for "Lego Masters" and 545,000 for "MasterChef".
All three commercial free-to-air networks will also be looking at their streaming and catch-up figures to get a full picture of the programs' success due to the changing television viewing landscape.
When "Lego Masters" debuted in 2019, it had an overnight metro audience of 1.377 million. Even further back when "The Voice Australia" premiered on Channel 9 in 2012, it had an overnight metro audience of 2.177 million. "MasterChef" in 2009 debuted to 1.42 million.
Despite the shake-up over the past decade, the Seven Network has consistently predicted "The Voice" will be the #1 entertainment program of 2022.
So far, with the addition of regional television viewers, "The Voice's" audience has climbed to 1.27 million.
The further addition of those watching on Seven's broadcast video on demand (BVOD) platform 7Plus, took the total overnight viewing audience to 1.338 million.
The Seven Network said this made it the biggest show launch of 2022 so far.
"Lego Masters" on Channel 9, meanwhile, benefitted from the addition of 257,000 regional viewers and 42,000 on BVOD platform 9Now, taking its total overnight figure to 971,000. It was also the #1 program with those aged 18 to 49 and 25 to 54, generally considered to be the key advertising demographics for advertisers.
In the younger 16 to 39 demographic, it was a tight race between Seven News at 6:30 (137,000), "The Voice" (135,000) and "Lego Masters" (134,000).
Channel 10 said the total audience for "MasterChef" was 749,000 including regional viewers and those tuning in via a live stream.
All three programs continue tonight at 7:30 p.m.
The Music Network
Get our top stories straight to your inbox daily.