The ACT won't commit to funding festival pill-testing this year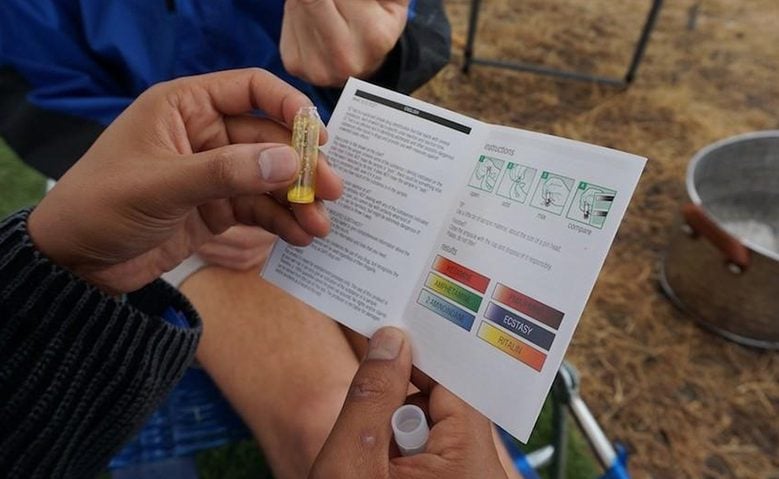 The ACT government is not committing itself to funding pill-testing at its music festivals until at least next year.
It has responded to a stance by Pill Testing Australia (PYA) that it will no longer be picking up the tab for these tests.
In a report released on its website last Sunday, PTA proved that such tests are imperative as its second test at Groovin' The Moo in Canberra on April 28 found seven pills containing the highly toxic chemical N-Ethylpentylone.
These have been associated with deaths and overdoses in the US and New Zealand, and all seven Moo patrons threw their pills away.
PTA also offered 10 recommendations as part of its report.
ACT health minister, Rachel Stephen-Smith, said the government would only respond after an independent evaluation conducted by the Australian National University scheduled for release at the end of the year.
In a statement, the minister emphasised: "The ACT government does not condone the use of illicit drugs, we know the safest option remains not to take drugs and this will always be our advice to the community.
"However, we also believe governments have a responsibility to not only try and prevent drug use but also to support initiatives that reduce the harms associated with drug use.
"This is why we have provided a supportive policy environment for the trials to take place in the ACT."
Of the 20,000 who attended the Canberra show, 170 substances were tested for 234 participants.
The PTA report included some disturbing data, including 67% of MDMA tabs having pure dosage, and the average age of those using the PTA's service was 17.
The report stressed: "What needs to be stressed is that our pill testing service is a holistic and thorough process that engages patrons in discussions about their drug use; it is not just a simple process of testing, results and departure for patrons, as is often portrayed by those un-informed about our service.
"It is also often the first time that some patrons actually engage with a health professional about their drug use.
"The benefits of these interactions with our peers and health professionals, in terms of educating and informing patrons cannot be understated, including the potential to reduce future harm."
The 10 recommendations are:
The ACT government to release funds for future tests at festivals in the ACT;
The ACT government negotiate with festival promoters over events where drug-related harm may be anticipated, and for the current issue of not displaying signage to test sites be addressed;
That all other state and territory governments around the country take up on PTA's offer to hold one free test each to see if they should be held permanently;
That the ACT government use PTA's skill and knowledge of pills to green-light a pilot fixed-site pill testing service within the ACT;
That the federal government take a leadership role in the issue;
That all governments work together with PTA and other harm minimisation organisations to set up a national public early warning system, including minimal harm group data be shared with medical staff at festivals to avoid possible disasters;
That an Australian technical advisory group of relevant agencies be formed to provide best technical advice on pills;
That PTA be supported in its move to be part of an international network so the best data and advice is available in Australia;
A Harm Reduction Centre of Excellence be set up at the Australian National University in Canberra;
That the ACT government provide the data it has relating to illicit substances to PTA to improve its tests.
The Music Network
Get our top stories straight to your inbox daily.