Tasmania's Captives announce huge new signings ahead of fresh music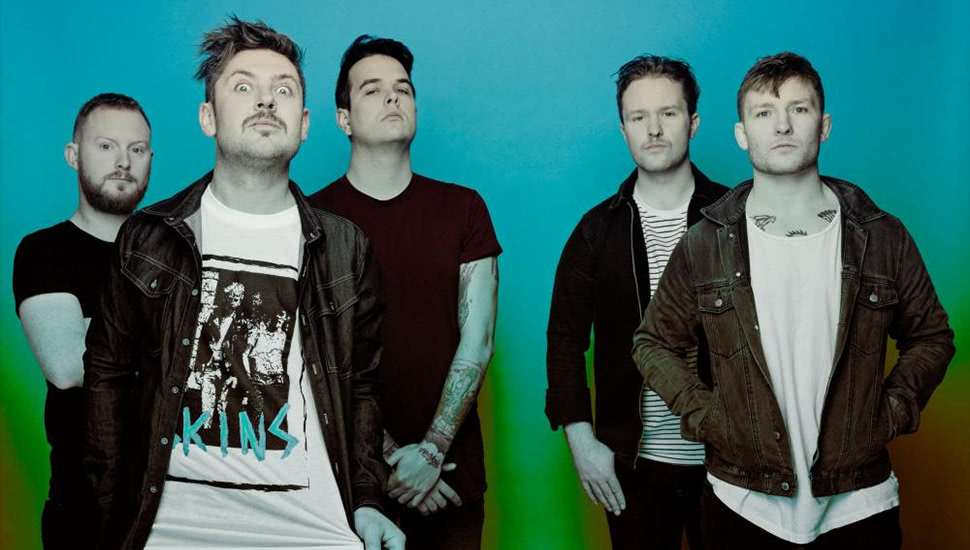 Image: Kane Hibberd
If you're a fan of rock music, then the chances are good that you've happened upon Tasmanian rockers Captives supporting at least one of your favourite bands. Now, after years of paying their dues, the group is about to kick their career up another notch, announcing a number of huge milestones today.
Having spent the last few years writing, recording, and touring relentlessly, supporting the likes of Cog, The Damned, Pulled Apart By Horses, Grenadiers, Born Lion, and Shihad, and seeing plenty of airplay on triple j and Triple M, Captives have slowly been making an even bigger name for themselves, catching the eye of plenty of the Aussie music industry's big names.
As 2017 drew to a close, Captives were able to work with their management team, Bear Parts Music, to sign some big deals that will see them sign over their work to Cooking Vinyl Publishing Australia for a worldwide publishing deal, receive distribution of their new record through Inertia, and become the newest signing with the Harbour Agency, with the group's live shows now booked by Jess Wust.
"We are more than ecstatic about these signings," said Captives' vocalist Aaron Damon. "To be in partnership with flagship companies like Cooking Vinyl, Inertia and the Harbour Agency – all feeding out of the guidance of our manager Roy, this is the best start to the new year and to the release of new music coming in March!"
"It's been great to have the relationship with Captives grow further," added Anthony 'Gadget' Goddard, A&R and Product manager at Inertia. "Seeing the band, and Roy, take some great strides in the lead up to debut album makes it really exciting for what's around the corner."
Now, having just announced this amazing news, the group have set their sights towards their next big step – the release of their new album, Over The Rainbow, which is set for release on March 30th.
Working with Shihad's Tom Larkin as producer, and Samuel K Sproull on engineering duties at the newly-renamed Homesurgery Recordings, the group are set to release the newest single from their upcoming album next week.
While we wait to see just what the new album holds, be sure to congratulate the members of Captives as they embark on the biggest year of their career yet.
Check out a teaser of Captives' new album:
This article originally appeared on The Industry Observer, which is now part of The Music Network.
The Music Network
Get our top stories straight to your inbox daily.