Study shows US smart speakers adoption up, but still at slower rate than Australia's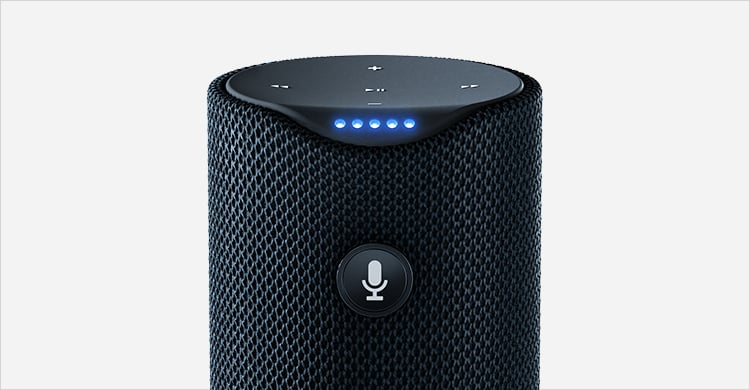 A new study by Adobe Analytics shows that adoption of smart speakers by US consumers is on the Up escalator.
But figures from Australian researchers suggest that our adoption is at a faster pace.
Adobe Analytics' study of 1,000 US consumers found that 48% will own one by end of the year – 32% already have one now (it was 16% in January 2018), and 16% intend to buy one in the run-up to Christmas.
Asking for music seems to the most popular usage of smart speakers, with 70% of users.
It is followed by weather forecasts (64%), fun questions (53%), online searches (47%) and news-checking (46%).
Adobe Analytics found that 44% of users use their devices a number of times a day.
Smart speakers usage also triggers voice assistant use three times more on their smartphones, four times more likely on their laptops, six times more in their cars and 13 times more likely on their wearables.
Read the study HERE.
The US figures allude to Australian usage down the track, given that Aussie adoption has been at a faster rate.
The Americans got their first smart speakers in late 2014 via Amazon Echo (in a limited release) followed by Google Home in November 2016.
It took the Americans three years to hit 7% owner penetration.
Australians by contrast, according to Edison Research in July 2018, hit 5% in the first nine months.
Edison stated, "Australians are nearing that [7%] mark in about one-quarter of the time."
Smart speakers first hit the Australian market with Google Home in late July 2017 and Amazon Echo and Apple's HomePod in early 2018.
At the end of June 2018, Telsyte estimates that 1.5 million Australian households owned a smart speaker. It was less than 10,000 in 2016.
That figure should hit 3 million by 2022 according to Telsyte's forecast.
Embracing the convenient smart speakers will lead to a wider adoption of other connected devices for the home.
But this is being slowed down as Australians are concerned by privacy and security issues.
The Music Network
Get our top stories straight to your inbox daily.