Ricochet Ball: Music Industry's Charity Netball Tournament Returns
Editorial Operations Manager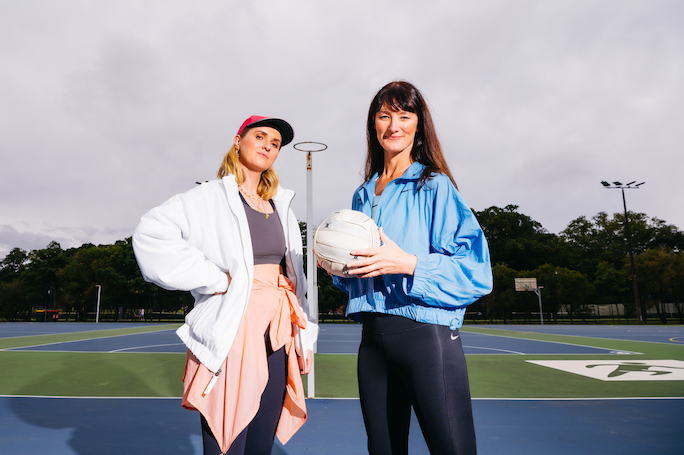 The Ricochet Ball is back for 2022.
The tournament brings together teams from across the music and entertainment industry to compete in a one-day mixed netball tournament to raise money for charity.
It was founded in 2018 by DJ and songwriter KLP, and music publicist Anna Fitzgerald.
In its first two years, it raised over $50,000 for charities including the National Breast Cancer Foundation, Gunawirra, Musicians Making A Difference (MMAD) and the Gurrumul Yunupingu Foundation, with teams from Spotify, Warner Music, SCA, Foxtel, APRA and Select Music.
The event has been on a two-year hiatus due to COVID-19.
KLP said she is pumped for the Ricochet Ball to make its return this year.
"We got so much amazing feedback from the first two years; teams have been pumped to get back on the court. After raising over $50,000 for charity in our first two years, we hope to raise even more money this year," she said.
Fitzgerald added: "Ricochet Ball is a great day for the music industry to come together in a fun, sporty environment that doesn't involve late nights or drinking. We will have prizes for the biggest fundraisers and of course I'll be gunning for TMRW Music to regain our title as Ricochet Ball champions."
The inaugural 2018 competition was taken out by TMRW Music, while 2019 was won by ARN's iHeartRadio.
This year's event will take place at Perry Park in Sydney's Alexandria on Monday, Nov. 14.
Teams can register their interest by sending an email here.
Lead image credit: Pat Stevenson 
The Music Network
Get our top stories straight to your inbox daily.