Quotas, diversity, mental health, money: CHANGES panellists explore music industry's big issues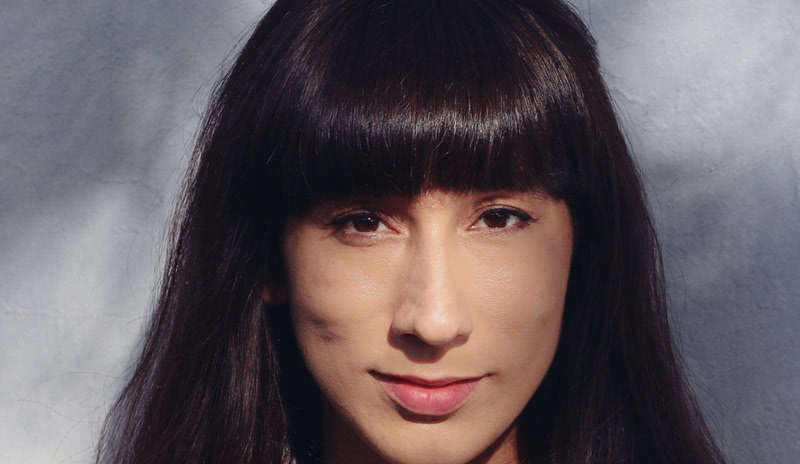 CHANGES are coming, real soon. On July 3 and 4, the music industry will convene for CHANGES, the second annual marketplace for ideas, tech-talk, networking and, of course, music.
More than 100 homegrown and international speakers are tapped for this year's festival and conference, which will hone-in on issues major and minor, and explore the tools for doing business in the constantly changing music industry.
The likes of Anna Benefield of Panache Booking in the U.S, artist managers Cath Harridy and Correne Wilke; triple j Unearthed music director Dave Ruby Howe; The Annex chief Mardi Caught; Chris Carey, director of the U.K.'s Media Insight Consulting; and former ARIA female artist of the year winner Clare Bowditch will help hammer out a roadmap for the industry and artist community.
Based out of a new home at Abbotsford Convent and boasting 10 partner venues bordering Johnston and Brunswick streets in Fitzroy for its showcase programme, the event is a collaboration between The Push, Yarra City Council, Music Victoria, APRA AMCOS, VMDO and the Victorian music community.
Ahead of this year's gathering, organisers and TIO tested the mood by reaching out to panellists with the question, "what are the most pressing issues for the Australian music industry to address?"
Here's what they had to say.
Felix Preval, Artistic Director Darwin Music Festival
Representation and diversity are still really pressing conversations nationally, but it's an exciting time for Australian music with a fantastic wave of new voices coming from Indigenous and third culture communities, as well as female and queer artists. Locally, the loss of great live music venues is a big concern.
Viv Mellish, Head of Marketing and Promotions at Gyrostream
There's been a lot of talk about content quotas for Australian artists across commercial radio and some recommendations were handed down as part of the Senate inquiry into the economic and cultural value of Australian content on broadcast, radio and streaming services. It recommended that stations which play new music (less than 12 months old), must also have a quota that 25% of their Australian music is new. Currently triple j plays around 40% new Australian content.
With closer regulation of these quotas across other nationally reaching radio such as the commercial networks — and the enforcement of 25% new Australian content to be played during daylight hours instead of between 11pm – 1am — I believe we will see a flow on effect across streaming services, a much more diverse music economy and a boost in the live sector for Australian artists.
Nkechi Anele, co-creator, The Pin
Call out and cancel culture, diverse representation and sound, and government support.
Leigh Treweek, Director, Handshake Management
Pathways for underrepresented groups need to be created. We need to ensure we nurture our talent and create opportunities by reducing barriers. As well as ensuring we are lobbying government to commit to funding contemporary music artists, business while also enforcing legislation [that supports the creative community].
Sose Fuamoli, Writer
There are many, though I guess one of the ones I've been having the most conversations about recently is the one surrounding accountability and cultivating a more stable and healthy behind-the-scenes music environment. I know this ties directly into the "Hypothetical" session I'm hosting, but I do feel like the pressures that artists and industry members deal with daily sometimes leads to dangerous and toxic manifestations that too often get swept under the rug.
There is more awareness and attention surrounding the importance of mental health within the Australian music industry nowadays, which is awesome and very much overdue, but I still do believe a lot of the industry still has a lot of growing to do when it comes to addressing addiction, the enabling of abusive behaviour and the turning of blind eyes to people who need help, those who need protection and those who need support. These things happen for a variety of reasons; whether it be fear of losing work, fear of industry ostracism, fear of a multitude of things. I'm interested in helping to establish a more supportive and healthy system that not only advocates for those who need it, but also one that encourages personal development, rehabilitation and change.
Justin Tam, Artist
The faces and voices of people of colour, different economic and social backgrounds, and non-binary people being represented – not just as artists, but as leaders and executives. Having more diverse perspectives means every issue, from royalties to funding to violence, can be challenged by more than the "straight white man," who is mostly unaffected by all these issues in the first place.
Heidi Lenffer, artist and founder/director of FEat
Every pressing issue I can think of is important but has to come second to the climate crisis, because our choices in this matter will dictate whether humans will have a future on earth or not. We still need to be around as a species to be able to fight for all other forms of social justice and wellbeing.
Let me be brutally real for a minute. The world's peak science bodies have given us 11 years to massively cut global CO2 emissions or suffer the worst consequences of an exponentially warming planet – mass food and water shortages, extreme weather, and global instability from a projected 25 million- 1 billion displaced climate refugees (according to a United Nations study) from rising sea levels by 2050. That's just 30 years from now.
And whatever kind of person you regard yourself as – political, a floater, a greenie, or too anxious to be vocal – we're all as powerful as each other whether we lean into that or not, because the choices we collectively make today will dictate the outcome.
The current mess we're in wasn't inevitable – it is the result of choices people made in the 1980s and then kept making, and there are lots of elected people in power still making those same choices.
There are so many powerful ways that the Australian music industry can pay attention to the climate crisis and accelerate the solution. A few weeks ago, myself and a whole bunch of artists launched FEAT. — a platform for the music biz to invest money and build solar farms around Australia. This is the super critical clean energy tech that the world needs to transition to get us off coal and gas. You could get involved with us today.
Also jump on board with Green Music Australia who are leading a bunch of campaigns to curb our insane reliance on plastic things, and can give you every resource you need to unlearn a bunch of unsustainable habits we've all inherited.
Simona Castricum, artist
The need for a redistribution of income and wealth in the music industry to benefit artists and songwriters.
Shaad D'Souza, writer
Representation. There aren't anywhere near enough First Nations people, people of colour, LGBTQIA+ people represented in the industry.
Shelley Liu, Valve Sounds
An obvious but essential one – diversity and representation. Obviously it's a deep-rooted societal issue and won't be fixed overnight but there are things that the music industry can do to try help contribute towards balancing things out. I feel like a lot of the time the issue of 'diversity' is just simply talked about – but when it comes to taking actual practical action, there is not as much being done.
For more information visit changes.melbourne.
This article originally appeared on The Industry Observer, which is now part of The Music Network.
The Music Network
Get our top stories straight to your inbox daily.