Melbourne punks Private Function ink deal with Clowns' Damaged label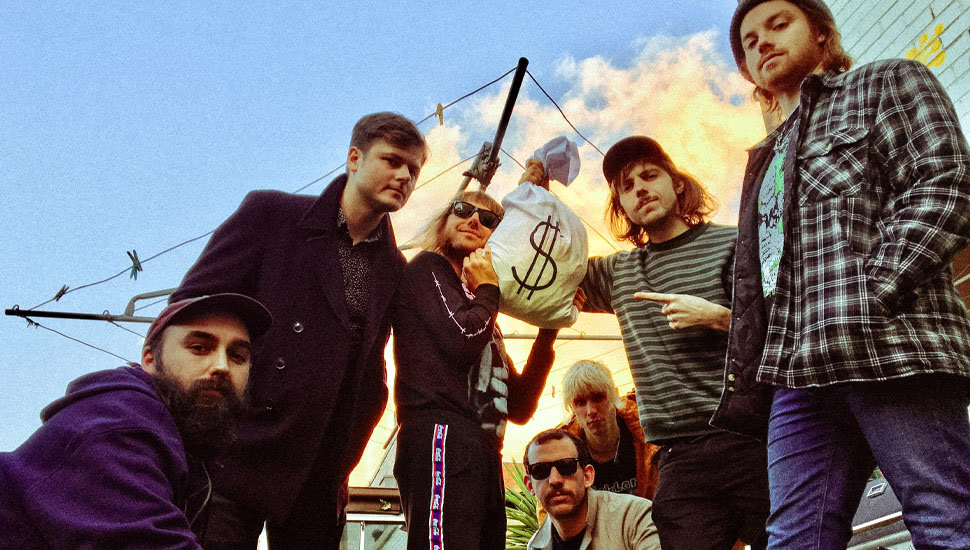 Supplied
They're one of Australia's wildest bands, but now ahead of the release of a new record, Melbourne's Private Function have announced a new label deal with Damaged.
For a few years now, Private Function have spent their time crafting blistering punk classics in addition to pushing the bar wherever possible. Why, who could forget the fact they copied both the title and artwork from Metallica's St. Anger for their debut album?
Now, with new music on the horizon, the beloved outfit have announced a new label deal with Damaged, with marketing and distribution handled by Caroline Australia.
The new deal sees the group serve as the first signing to the Damaged label, which was launched by ARIA-nominated punk outfit Clowns in 2019.
"We started Damaged to shine a light on our favourite bands that we had discovered through years of touring and working on Clowns," label director and Clowns frontman Stevie Williams explains. "In our years we've never come across a more entertaining, infectious and magnetic band than Private Function.
"Whether you're listening to their records or catching them live, you simply can't turn your attention off from this irreverent, hilarious, crackerjack punk-rock act. Further expanding our label facilities to Private Function's new LP is not just exciting but feels oh so right. PF STILL ON TOP!"
"We decided it was a good idea to sign with a label like Damaged so we could have a good middleman between us and the inevitable legal issues and public outcry," added Private Function guitarist Joe Hansen
At this stage, new music from the band is still to be announced, but considering the wild ride that was the release of St. Anger (still one of the greatest titled for a band's debut), 2020 is already shaping up to be one of the biggest years in the life of Private Function.
Check out 'White Lady Funerals' by Private Function:
This article originally appeared on The Industry Observer, which is now part of The Music Network.
The Music Network
Get our top stories straight to your inbox daily.