P!NK's latest tour makes her the second all-time highest grossing act in Australia & New Zealand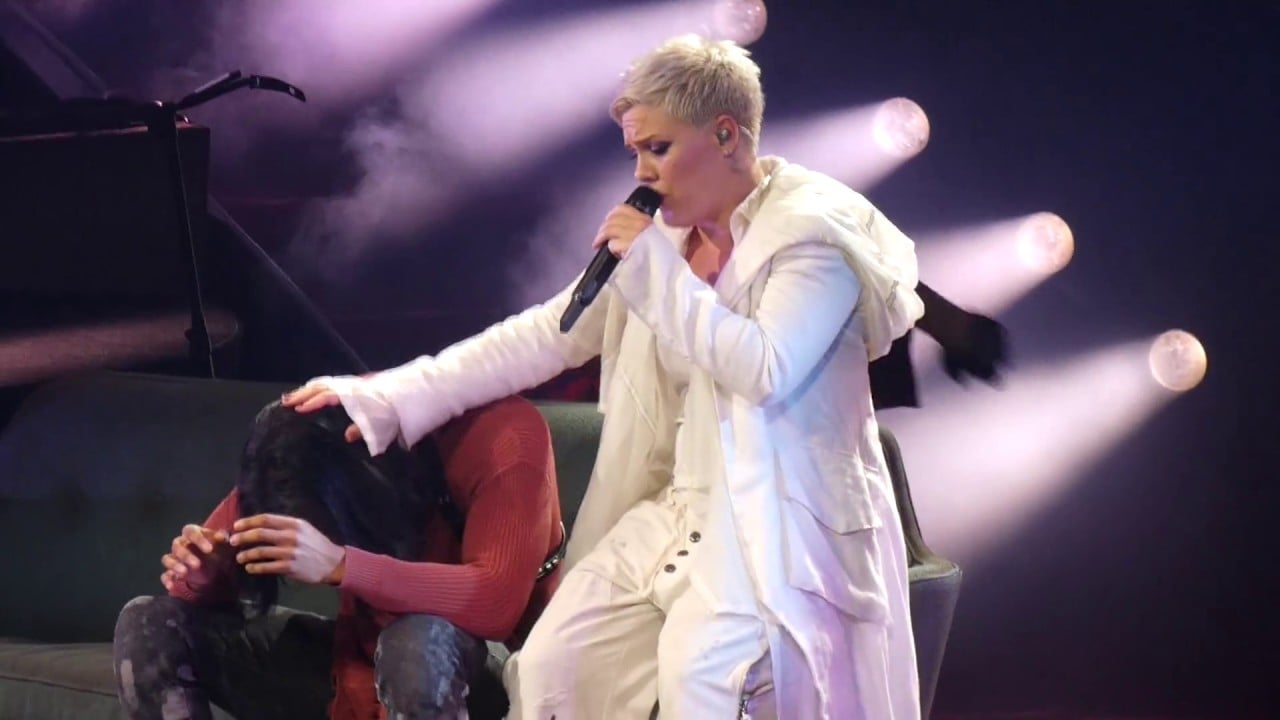 P!NK's recent Australian and New Zealand (ANZ) tour through Live Nation grossed US$80.4 million from 42 shows, according to Billboard.
The US magazine says she's now the second-highest-grossing artist of all time in ANZ, behind The Rolling Stones.
Her total reported gross here is now $228 million, while the Stones' total reported gross is $429.8 million.
The difference is that Pink's touring this region began in 2002 while The Rolling Stones began in the '60s.
Before the tour, Live Nation revealed that the latest tour pulled her total of ticket sales here to over the 2 million mark.
Billboard noted in its report how Pink's tour grosses here have been steadily climbing:
2007: $19,799,467; 307,825 tickets sold; 36 shows
2009: $55,445,125; 669,824 tickets sold; 59 shows
2013: $72,718,000; 593,817 tickets sold; 46 shows
2018: $80,353,446; 559,361 tickets sold; 42 shows
The last tours by Adele (Live Nation) and Ed Sheeran (Frontier Touring) broke the 1 million attendance record for both countries.
AC/DC's Black Ice run (Van Egmond Group & Chugg Entertainment) shifted about 750,000 and grossed $90 million, according to Van Egmond Group.
Dire Straits legendary 1986 Brothers In Arms tour through Van Egmond held at the 900,000-mark for a couple of decades.
The Music Network
Get our top stories straight to your inbox daily.