Olivia Newton-John, Iconic Singer, Actor and Australia's Flag-Bearer in the '70s and '80s, Dies at 73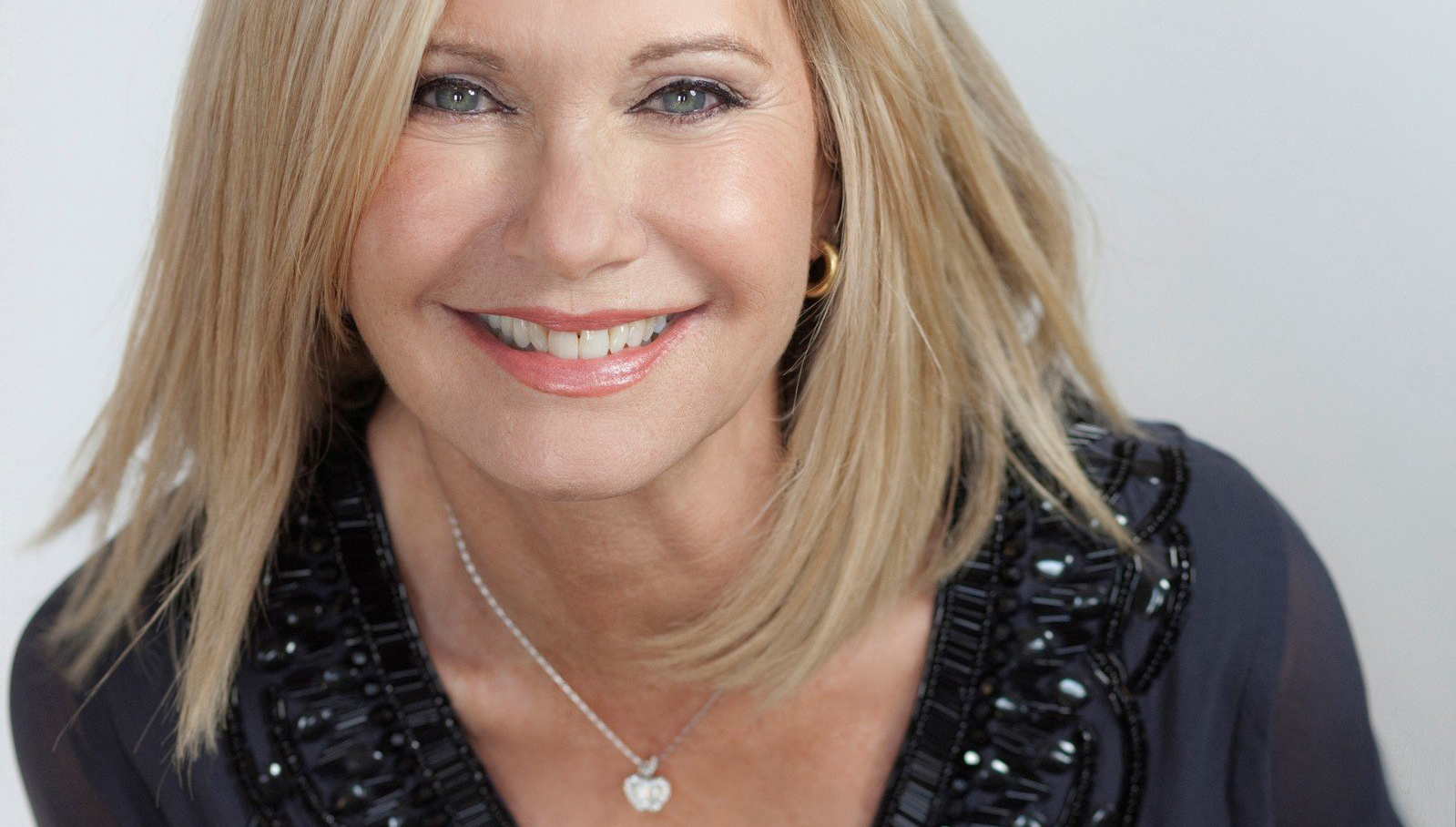 Olivia Newton-John, the iconic Australian singer and actor who, during a glorious run in the 1970s and 1980s, was her homeland's flag-bearer in pop culture with a string of hits and starring roles in some of Hollywood's most enduring movies, has died after a long battle with cancer. She was 73.
In a world before the Internet, smart phones and social media, Newton-John's star shone brighter than any other female celebrity, anywhere.
Olivia was so popular, she was lampooned in The Simpsons; she was the obsession of late Goodies founding funnyman Tim Brooke-Taylor; she won 10 American Music Awards, a record for a solo female artist for more than two decades.
The list goes on, with four Grammy Awards, including the 1982 video of the year category for her sexy comeback number "Physical."
As Billboard points out, Newton-John was one of the most popular recording artists of the era, scoring five No. 1 singles in the United States, and landing nearly 40 entries on the Billboard Hot 100 chart.
On the other side of the Atlantic, in England, the country of her birth, Newton-John was a national treasure.
Twenty-six of her singles cracked the Official U.K. Singles Chart, including three No. 1s.
The queen of crossover, Newton-John's three U.K. leaders all featured in movies in which she starred, Grease and Xanadu.
Newton-John also had the honor of competing at the Eurovision Song Contest in 1974, representing the United Kingdom, from which she emigrated at the age of six, many years before Australia was welcomed into the annual kitsch-fest.
On that occasion, ABBA triumphed with "Waterloo."
The magic was yet to come.
With "Physical," Olivia pressed the reinvention button, and had a smash that logged 10 weeks at the summit of the U.S. chart, for the biggest No. 1 hit of the entire 1980s.
No other song spent as long atop the U.S. singles chart that decade.
She had back-to-back No. 1 albums on the Billboard 200, with If You Love Me, Let Me Know (1974) and Have You Never Been Mellow (1975).
Her girl-next-door appeal was just the ticket for movie-goers, as Newton-John starred as Sandy alongside John Travolta's Danny in Grease, the top-grossing film at the U.S. box-office of 1978 (the film was produced by another Australian, Robert Stigwood).
The official soundtrack, which included "You're The One That I Want" and "Hopelessly Devoted to You," logged 12 weeks atop the Billboard 200.

In 2002, she was inducted into the ARIA Hall of Fame and in 2006 was named an Officer of the Order of Australia (AO) for "service to the entertainment industry as a singer and actor, and to the community through organisations supporting breast cancer treatment, education, training and research, and the environment".
In 2019, she was feted with the Companion of the Order of Australia for her long career as a performer, and her eminent service to community health, particularly for people living with cancer.
Just last year, she was awarded the Order of the Rising Sun, one of Japan's highest honours, for her contribution to developing musical culture in Japan and promoting friendly relations with Australia.
Newton-John was diagnosed with breast cancer in 1992, at the age of 43. The cancer returned in 2013, and in May 2019, she revealed that the disease had spread.
Throughout her cancer journey, Newton-John advocated for those battling the illness in its many forms. She established the Olivia Newton-John Foundation Fund, an independent charity sponsoring global research into plant medicine, including medicinal cannabis.
News of her death was confirmed on social media.
"Dame Olivia Newton-John (73) passed away peacefully at her Ranch in Southern California this morning, surrounded by family and friends. We ask that everyone please respect the family's privacy during this very difficult time," reads a message posted Monday (Aug. 8) on her Instagram page.
"Olivia has been a symbol of triumphs and hope for over 30 years sharing her journey with breast cancer. Her healing inspiration and pioneering experience with plant medicine continues with the Olivia Newton-John Foundation Fund, dedicated to researching plant medicine and cancer. In lieu of flowers, the family asks that any donations be made in her memory to the Olivia Newton-John Foundation Fund (ONJFoundationFund.org)."
The artist died peacefully at her ranch in Southern California surrounded by family and friends, according to her husband John Easterling.
As the sad news spread Tuesday morning (Aug. 9), tributes poured in for the late superstar.
"Olivia Newton-John was a star. A bright, joyful glow in our lives," writes prime minister Anthony Albanese.
"From the moment we saw her, she was a warm, enduring presence and her voice became a big part of the Australian soundtrack. Above all she was a wonderful, generous person."

The PM continues, "I had the privilege of meeting Olivia in 2019. The work she did though her cancer research centre was important and inspirational. Her legacy will live on, in her music, her films and her determination that one day we will find a cure for cancer. We will miss her so very much."
"Today we express our sadness but celebrate the life of another Australian Icon," reads a message from ARIA. "Rest In Peace Olivia Newton-John."

Adds George Ash, president Universal Music Australia + New Zealand: "We are deeply saddened to hear the passing of Olivia Newton-John. She inspired us all, she was an icon, a global superstar, a passionate and enduring performer who we will dearly miss. Olivia's music has touched us all and will endure for generations to come. We extend our thoughts and love to Olivia's friends and family".

Newton-John was "adored by fans worldwide. When she'd visit the office, she greeted everyone with her vibrant smile and was always gracious," recounts Bruce Resnikoff, president & CEO, UMe. "She would stop for photos or autographs for those clutching their original vinyl copies of Xanadu or Grease. I was extremely fortunate to know her for more than 30 years and we will all miss her vivacious spirit."
Travolta, who would reunite with Newton-John in 1983's Two of a Kind, was heartbroken by her death. "My dearest Olivia, you made all of our lives so much better. Your impact was incredible. I love you so much," he writes. "We will see you down the road and we will all be together again. Yours from the first moment I saw you and forever! Your Danny, your John!"
Newton-John is survived by her daughter Chloe Rose Lattanzi.
She becomes the third ARIA Hall of Fame-inducted singer to pass away in the space of 10 days, following the death of Archie Roach and The Seekers' Judith Durham. 
The Music Network
Get our top stories straight to your inbox daily.