Bluesfest Byron Bay Wins Another NSW Tourism Award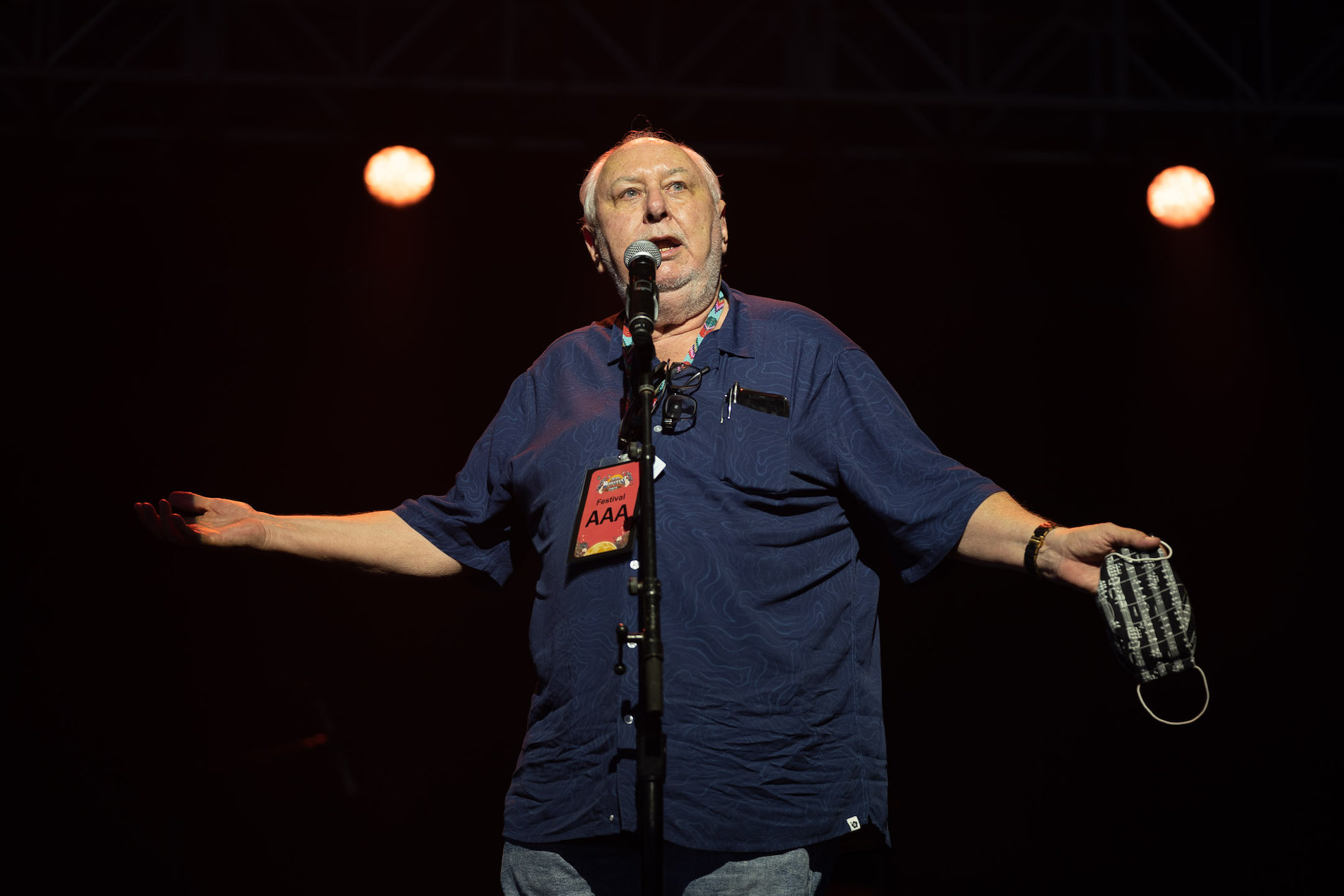 Image: Kurt Petersen
Bluesfest Byron Bay took out gold again in the 31st NSW Tourism Awards, while it's up for the Pollstar award for Best International Festival for the tenth time.
The November 17 win came after the 2022 edition at the Byron Events Farm site proved an economic boost for NSW, with 45% of the 101,024 attendees coming from outside the state, bringing between $175 million to $180 million with them.
This was the sixth gold win for Bluesfest in the awards' Major Festivals and Events category. Previous victories were in 2011, 2013, 2015, 2016 and 2017. It won silver (second place) in 2014 and 2012 and was inducted into the NSW Tourism Hall of Fame in 2017.
This year's honour was a particularly emotional one for director Peter Noble, who told guests at Sydney Luna Park dinner it was "different and very special" after being cancelled two years, and dedicated the award to the festival's team.
"Everyone remembers what happened in 2020 in the world," Noble said.
"Not everyone remembers what happened the day before our festival in 2021: we were closed by a Public Health Order.
"People were in the campgrounds, the artists were in the area, everybody was set up. Stall holders, stages, everything. That broke our hearts."
This year saw flash flooding on the site six weeks out and then again four weeks before.
"The Bluesfest team dug deep to make the event to happen and that's why when we win this NSW Tourism Award for Best Major Festival or Event, it is so special.
"I dedicate this award to our team. We wouldn't have had an event without you.
"This is an award for the greatest feat I've ever seen a Bluesfest team do. And I honour them for that."
According to an economic analysis by Reuben Lawrence Consulting, published July 21, Bluesfest injected $70.2 million into the Byron Shire in 2022, with spending of $142.2 million, wages and salaries of $25.6 million and about 641.8 full-time equivalent (FTE) jobs.
Bluesfest also contributed $272.3 million to the Australian economy, with a $459.2 million national spend, 2,149 FTEs, and wages and salaries amounting to $108.8 million.
2022's attendance figure and gross of US$13.2 million saw it ranked No. 4 in Pollstar's mid-year Australia and New Zealand report in the Promoter category while Byron Events Farm topped the Stadiums list.
It is now up for Best International Festival in the Pollstar Awards.
Bluesfest is up against Glastonbury (U.K.), BST Hyde Park (U.K.), Lollapalooza Brazil, Primavera Sound (Spain) and BOOM (Portugal).
Results are unveiled at the Pollstar Live! conference in Los Angeles on February 21-23.
The Music Network
Get our top stories straight to your inbox daily.