Behind NME Lines: Britain's iconic title launches in Australia [exclusive]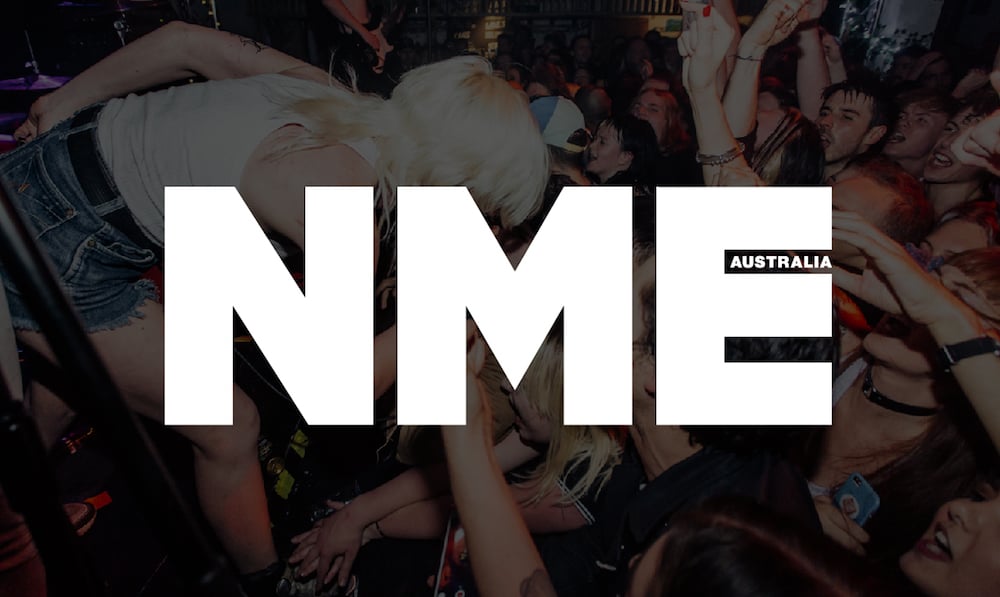 Iconic British music title NME launches in Australia today as a dedicated channel spotlighting Australian artists and stories with daily news.
The inaugural cover features Melbourne band Amyl & The Sniffers whom NME dubbed "the most exciting live band on the planet" in May.
The global roll-out is under Singapore-based BandLab Technologies, which acquired NME and Uncut from London-based T.I. Media in May this year.
BandLab Technologies has been amassing music titles including Rolling Stone (for a time), Guitar Magazine & Guitar.com, Music Tech & MusicTech.net and also runs Asian music instrument and accessory retailer Swee Lee Music.
In a briefing with TMN, the company's CEO Meng Ru Kuok and AVP of communications & partnerships Lauren Hendry Parsons explained why Australia had been earmarked for starting the global roll-out.
"We've obviously spent a lot of time in Australia, it's one of our key markets for nme.com, outside of the UK and the US," said Meng.
"It's one of the most exciting music scenes in the world right now.
"This is from an established artist perspective and an emerging artist perspective, when you look at the success of Tones & I and Amyl & The Sniffers, who won best rock band at the ARIAs, and are on tour in the UK right now which is where we caught up with them for the story."
BandLab's strategy behind the widening of the nme.com brand (the print version closed in 2018) is to create a global and local link, "bridging countries and being connected by the heart and soul of the brand".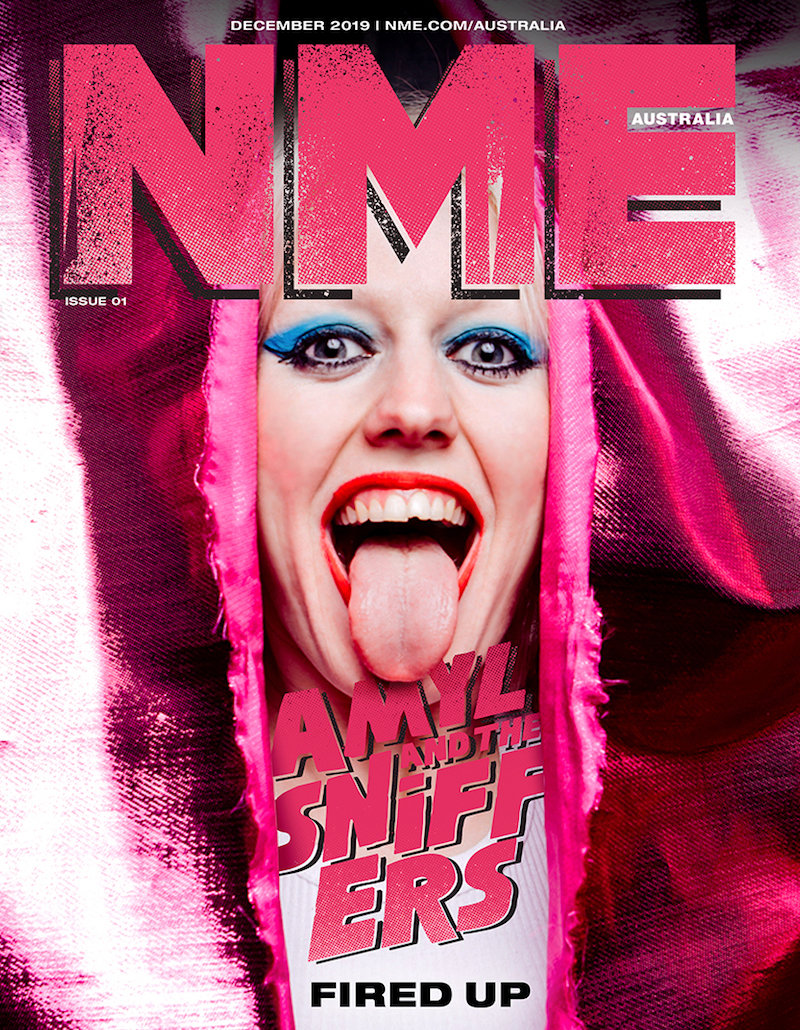 Melbourne band Amyl & The Sniffers feature on the inaugural cover
The Australian edition won't have a stand-alone editor, as such.
Content will be command-controlled from editorial teams in London and Singapore, with input from a number of Australian contributors.
Initially, the content will be split 80% global and 20% local, to be looped into the British, US (and soon) global channels.
To Meng, Australian music's appeal is that it exports as strongly as the way it imports its influences, primarily from the US and UK, now more global than ever before.
To this end, the NME Awards – which BandLab resurrected to be held in London on February 12 – will include a number of dedicated Australian categories to be confirmed in the New year.
This is, Meng pointed out, another way to expose Australian talent to the world.
As part of its Australian presence, NME will also host live events. Details are still being worked out, but they'll most likely be intimate live shows aimed at its 16—24 core target readership, widening to 36.
"They'll be ways to build the (NME) brand and building opportunities for artists at the emerging level."
In Britain, the title's live events include Club NME and regular nights dedicated to female artists and emerging names, Girls To The Front.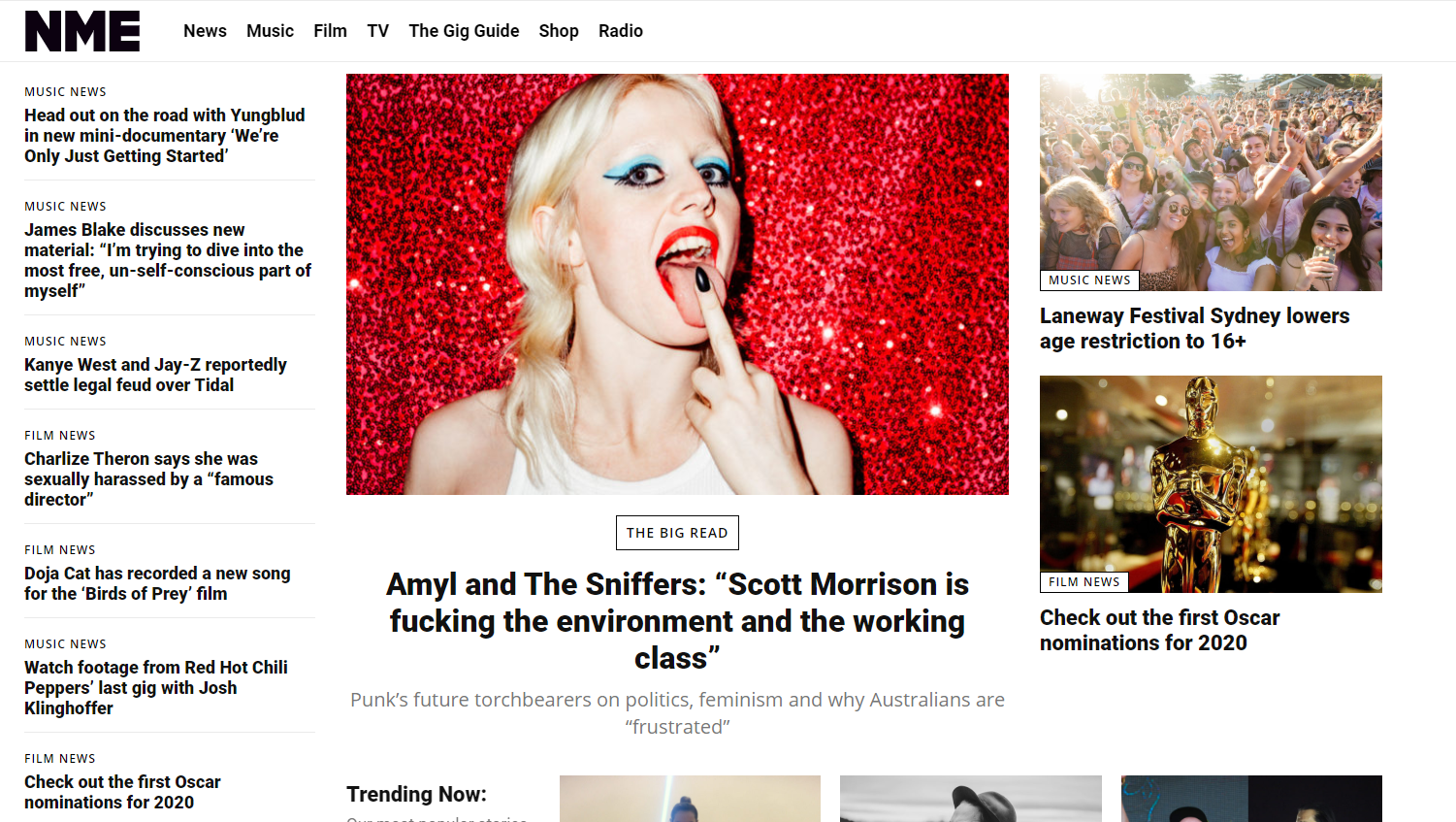 The NME Australia homepage on launch day
The Australian link
The title began in 1952 when London music promoter Maurice Kinn bought Accordion Times and Musical Express for £1,000, just 15 minutes before it was due to be officially closed.
New Musical Express created the first UK singles chart.
In the mid-60s, in the boom following the Beatles and Rolling Stones, circulation was at 300,000.
It sustained by leaping on to every new movement that promised a rebellious world, from glam-rock to punk to grunge to Madchester to Britpop.
It also had a deliciously irrelevant gonzo tone.
These included a front cover of Keith Richards with the legend "death warmed up", of po-faced Nick Cave with "stop it! you're killing us" and German electro-pioneers Kraftwerk, "This is what your fathers fought to save you from …"
NME was available in Australia on import right from the start. In the late '60s, Go-Set started to syndicate its stories, as did Juke and RAM later who adopted the NME style.
By the mid-90s as print circulations dropped and many long-time titles closed, nme.com was launched.
It became the world's biggest music site, with a reported 16 million users per month. It extended its lead by focussing on social and video.
In 2007, NME.com was launched in the US
The Music Network
Get our top stories straight to your inbox daily.