New Parkway Drive Album Adds to ARIA Metal Tally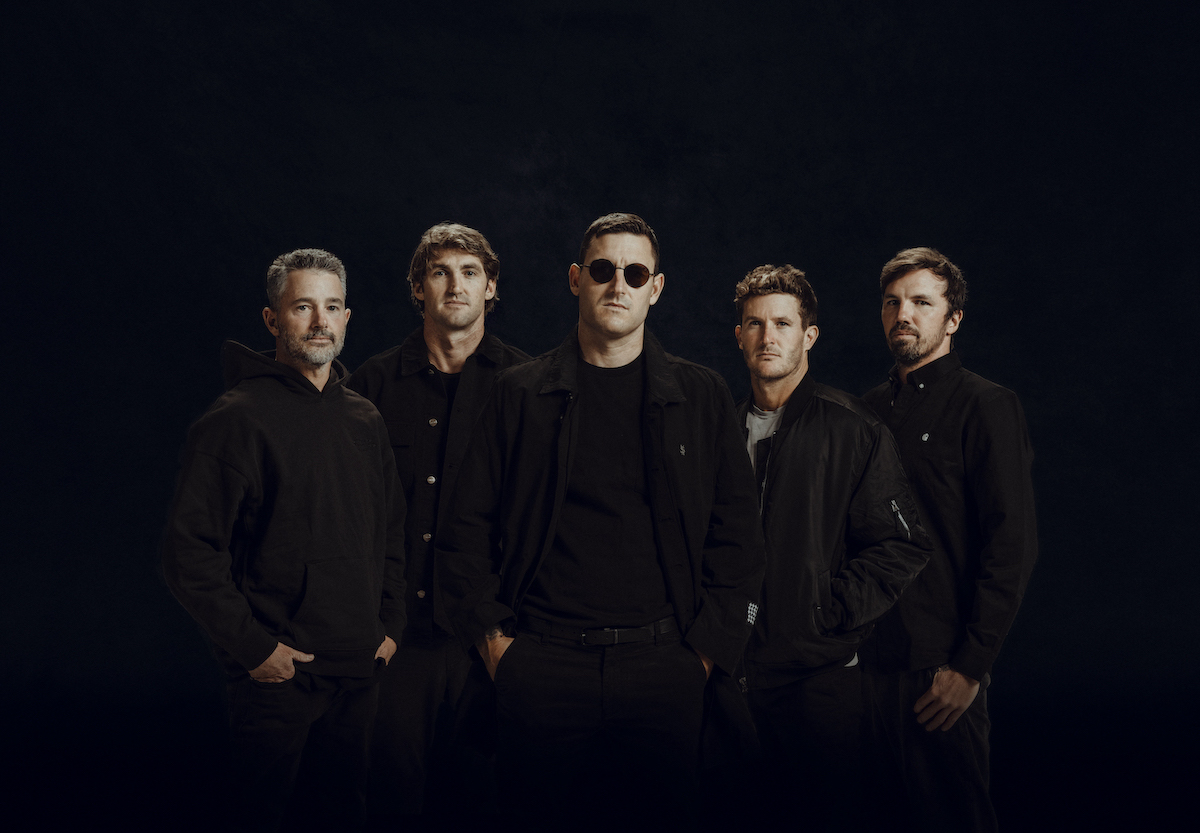 This week's ARIA Albums Charts had a double whammy when it comes to heavy metal and hard rock, with the new Parkway Drive album "Darker Still" debuting at No.1 and Ozzy Osbourne's "Patient Number 9" at No. 2.
"Parkway Drive have an absolutely incredible track record of success in Australia and abroad, representing our country at the forefront of the global metal scene for nearly two decades now," ARIA CEO Annabelle Herd said.
"Darker Still" marks Parkway Drive's third consecutive ARIA No.1 after "IRE" and "Reverence".
They also had high debuts for "Atlas" (No. 3), "Deep Blue" (No. 2) and Horizons (No. 6).
"Darker Still" was a break from the usual way Parkway Drive make records, writing between tours and then recording in North America.
This time with COVID cutting all touring and with no flights out, the band flew in their producer and engineer from North America at a cost of $22,000 each.
Recording was slowed down by lockdowns "and great surf in Byron".
Setting up "Darker Still" included the first Parkway Drive DigitalXPhysical Gallery and Pop-Up Store on September 10 in Melbourne's OSHI Gallery, and their songs soundtracking the 2022 NRL Finals Series on Fox League.
Filmed at Allianz and Accor Stadiums, the promo had Parkway Drive performing alongside several NRL teams vying for the premiership.
The band is currently playing a sold-out European run, their first tour in three years aside from a NYE show in Australia.
Parkway Drive are far from being the Australian metal band with most ARIA Chart-topping albums. That honour belongs to AC/DC with six, with "Power Up", "Live", "Ballbreaker", "Black Ice" and "Rock Or Bust."
Their first Australian No.1 was 1981's "Back In Black", two years before the ARIA Charts were set up.
It has sold 22 million worldwide, with official Australian sales at 920,000 and 12 x Platinum.
They are followed by Amity Affliction albums with four; and Dune Rats, Violent Soho and Northlane with two each.
Before "Patient Number 9" debuted at No.2 this week, the highest Ozzy Osbourne made it flying solo was with 2020's "Ordinary Man" which reached No.4.
His only Australian top spot was 50 years ago, with Black Sabbath and "Vol. 4" in 1972.
Other Sabbath albums were filed under "close but no cigar" with "13" at No.2, "Sabbath Bloody Sabbath" at No.5, "Sabotage" at No.6 and "Dehumanizer" at No.7.
Of international acts, Bon Jovi has 10 Aussie album top spots, trumping Metallica's seven.
Bring Me The Horizon and Led Zeppelin tie with four each.
Led Zeppelin have automatic landing rights to any metal list.
After all, the term "heavy metal" was first used by a U.S. journalist to describe the sound of the first Led Zeppelin album in 1968 – the term borrowed from the "heavy metal thunder" line from Steppenwolf's "Born To Be Wild" that year.
But surprisingly, the world's best-selling metal album "Led Zeppelin IV" (near 40 million since its 1971 release) was not one of their Australian toppers although certified 9 x platinum for official sales of 630,000.
It peaked at No.2 despite featuring "Stairway To Heaven", the most-played song on American FM radio, selling more sheet music (1 million total; 10,000 to 15,000 a year) than any other rock song, and Robert Plant donating $10,000 to a radio station in Portland, Oregon if they never played the song again.
Other metal or hard rock acts with multiple entries are Queen, Korn, Tool, Linkin Park and Slipknot (three each), and Guns N'Roses, Soundgarden and Marilyn Manson (two each).
The Music Network
Get our top stories straight to your inbox daily.