Working in Music: Labor's National Cultural Policy Ends Years of Gaslighting [OP-ED]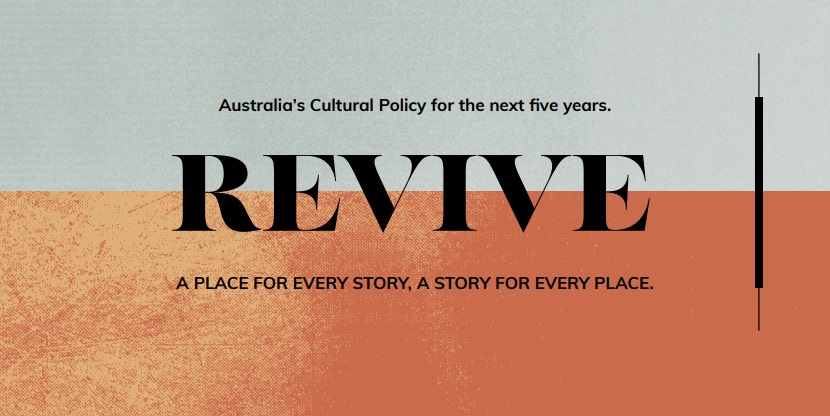 Hearing of the Albanese Labor government's commitment to reinvigorate the Australian creative industry through the new National Cultural Policy, Revive evokes relief and disbelief after years of a neglect by the Liberal government. 
Revive will invest $286 million in the sector over four years, including a new investment of $241 million, with an additional $45 million redirected from a COVID insurance scheme.
It includes local content quotas for streaming services, a new federal body dedicated to addressing sexual harassment and bullying in the industry, and legislation to crack down on fake Indigenous art.
Working in the music industry has always been an exciting and privileged opportunity, fulfilling a passion to support artists and be amongst the things that make us most happy. However, it's always come riddled with a cloud of thoughts and feelings of "how will I make this work financially?" as a longstanding career. Let alone the annual explanation to family members at Christmas. 
For some, this is simply possible by getting a job at a major label, streaming company or marketing agency. But for many, especially artists themselves, having a career in music is the wild west. It involves hustling for income streams (of which multiple are usually required), in a system that doesn't take your ambition to create and inspire the world seriously.
People love TV shows, festivals, books, cinema & film. And they really love music. They use it to soundtrack their lives, help them through tough moments and complement great times. Music is used in live venues, in ads (TV, radio and social), and in viral social media moments every day. 
It's clear when all laid out, how this 'product' that we call music is central to almost every facet of our lives. But society, and especially our political leaders have consistently failed to understand that music does not come out of thin air. 
As Sean Kelly points out in his Sydney Morning Herald piece, quoting Helen Garner "the massive amount of intellectual and observational preparation that serious writers have to do before they can start writing a book". Much of this reading, wandering and thinking looked like "bludging" – but without it, "no one can write anything that's worth reading".
This can be directly applied to musicians. Music isn't created in a vacuum. Especially the good stuff. It takes time, inspiration, unconventional timelines and non-proportional work hours for your favourite musician to create their finest art. Ideas and creativity aren't tangible and can't be boiled down and injected when convenient. 
With capitalism comes methodical processes. Profit and loss statements. Quantifiables. Timelines need to be shortened. Output needs to be increased. The process is rinsed and repeated and handed to the next to execute their job. This does not apply to the creative world and we need to stop pretending it does. 
Prime Minister Albanese's words on Monday, "The arts cannot be left simply to those who can afford to do it. Arts jobs are real jobs," are a breakthrough moment for creatives and those who work in the industry. It begins to shift away from our collective conditioning that the arts, and those who work in it shouldn't be taken seriously and subsequently excommunicated from public and governmental support.
The Australia Institute in 2020 backed this notion up with the following cold hard facts:
The creative arts make a major contribution to the Australian economy, employing 194,000 Australians and directly contributing $14.7 billion to Gross Domestic Product (GDP)
The creative and performing arts employ four times as many people as coal mining, and as many as the finance industry
The sector has been extremely impacted by COVID-19 pandemic public health measures, with half of businesses in the arts and recreation industry not operating – more than any other impacted industry.
470,000 workers in the live performance sector alone have lost $330 million dollars worth of work.
Years of calculated dismantling and gaslighting by incompetent Liberal governments, ranging from Sydney's lockout laws to the lack of financial support following the decimation caused by COVID-19 has left the music industry to fend for itself. It distils the ideological differences between the old and new governments, and affirms that we were in fact not being paranoid or conspiratorial.
Instead, when the support was needed most, it was repeatedly withheld not by coincidence but through a specific disdain and intent to squash creativity and the industry as a whole. 
It's important to acknowledge the progressive voices who have fought for the arts, and nudged the political mainstream to this point. Albanese's words make me feel less crazy about my career choices. It suggests that perhaps a career in music isn't that risky or outrageous after all.
I hope it brings in a far more diverse mix of people to the industry, who will provide unique and unheard perspectives. I hope this announcement provides a legitimate and practical environment for artists and the industry surrounding them to thrive.
---
The Music Network
Get our top stories straight to your inbox daily.