Mushroom Group Unveils New Touring Division, MG Live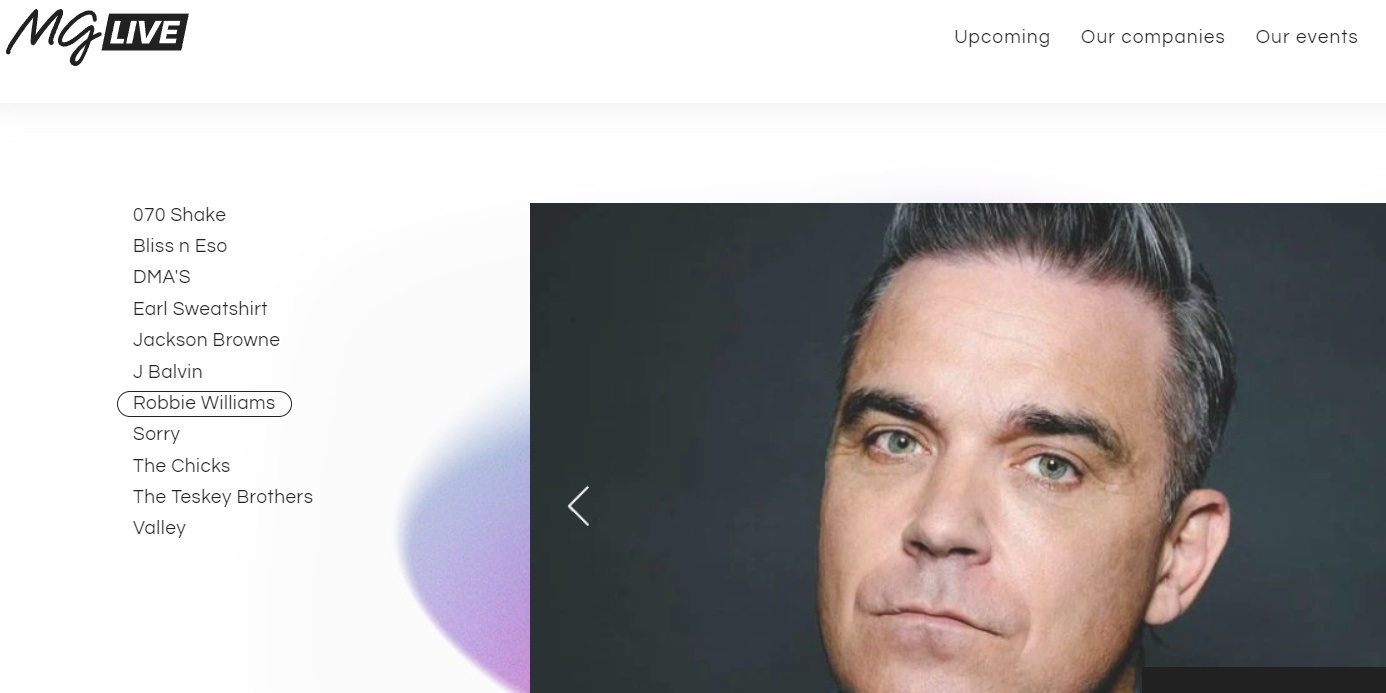 Mushroom Group adds another chapter to its live entertainment activities with the launch of MG Live, a new company that gathers several of its premier assets.
Presented today (July 27), MG Live is said to be Australia's largest independent touring and events collective, with a primary focus on developing branded events and experiences alongside its domestic and international headline touring.
MG Live consolidates a string of Mushroom's leading events and touring businesses, from Illusive Presents to Roundhouse Entertainment, Good Life Presents, I OH YOU Touring, Arena Touring and more.
Also slotting into MG Live is Fridayz Live, the partnership with electronic brand Boiler Room, Melbourne staple Sugar Mountain, Wine Island and more.
Led by Mushroom Group chairman and CEO Matt Gudinski, alongside a team of seasoned executives, MG Live "will continue to deliver a wide range of tours" alongside sister company Frontier Touring, reads a statement issued today.
Mushroom's specialist promoter brands, including Illusive Presents, I OH YOU Touring, and Arena Touring, along with their respective tour agents, will continue to operate as experts in their various genres under the MG Live company, the statement continues.
The initiative is the culmination of 18 months' work, notes Gudinski in a statement.
In that time, he explains, we "looked at how to best move forward with our other specialist touring and leading event companies and decided the time was right to combine their strengths and bring them under one banner."
Part of the thinking "has been a focus of consolidating a number of parts of the group moving forward," Gudinski tells The Music Network, "to create better systems, better workflow, and ultimately drive greater outcomes and greater success. MG Live is really one of the first of those changes."
The changes don't affect Frontier Touring, a joint venture with AEG Presents.
MG Live is "really about consolidating a number of our other events and touring businesses that are not directly in partnership with AEG," Gudinski explains, though many of its affiliates have teamed-up with Frontier over time.
The companies under the MG Live umbrella have sold more than 1.3 million tickets combined in the past 12 months, including tours by Tyler, The Creator, Fatboy Slim, Ed Sheeran, Billy Joel and more.
There's a lot more on the way, with shows by Robbie Williams and The Chicks coming up, in addition to treks by 070 Shake, The Teskey Brothers, DMA'S, Valley, Earl Sweatshirt and more.
MG Live launches just days after Mushroom Group unveiled its new booking agency, MBA.
Visit mg-live.com for more.
The Music Network
Get our top stories straight to your inbox daily.