Music industry farewells Michael Gudinski: 'He will always be #1'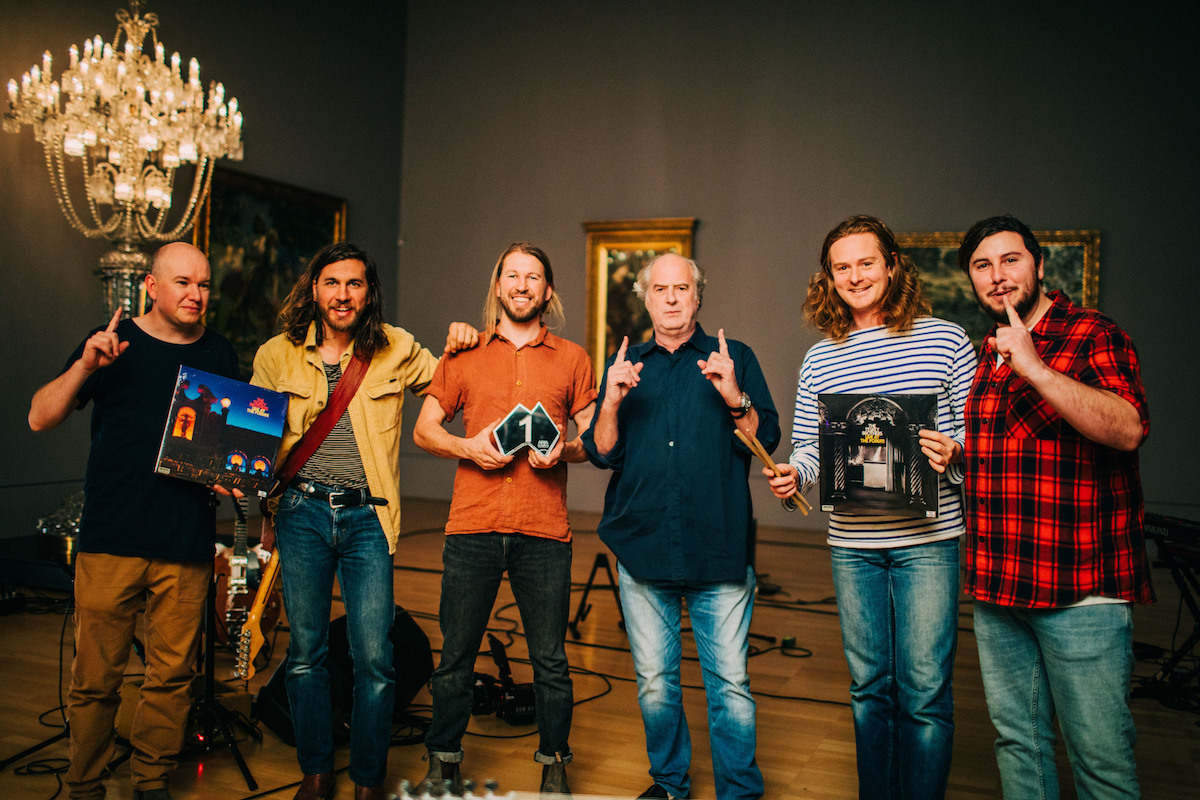 By Heartfelt tributes from international superstars, Australian business leaders, homegrown hitmakers and music industry colleagues are flowing following the death of Michael Gudinski.
As first reported by TMN, Gudinski passed away overnight, just weeks before he was to announce a major project with the Victorian Government to bolster the state's music industry.
For over 50 years, Gudinski enjoyed a reputation as a high-energy, relentless businessman, who drove his passion for music through his many Mushroom Group ventures.
Ed Sheeran was among the first global acts to pay tribute to Gudinski, writing "I'll miss your mate", in an Instagram post on Tuesday afternoon.
TMN shares below tributes and messages from the music industry, which will be updated throughout the week as more are posted online or emailed to the newsdesk.
Denis Handlin AO, Chairman & CEO, Sony Music Australia and New Zealand:
"Over more than 50 years, Michael was one of the key driving forces behind the Australian music industry. He was a pioneer and a titan responsible for breaking and making the careers of a very long list of our best-known artists. To Michael, it wasn't just business. His passion for Australian artists and for Australian music saw him create a place for this country's popular music on the world stage.  I have always had the utmost respect for Michael's achievements on both a local and global level. He exemplified the devotion, risk-taking and love of artists that this industry is all about – Michael made hits and built careers. Above all else, he was a treasured friend. My deepest condolences to Sue, Matt and Kate, and their extended family. Our love and thoughts are with you. Michael's legacy will live forever."
Michael Chugg, Founder, Chugg Entertainment:
"Michael was a larger than life character, pioneer and a true innovator within the Australian music industry. I met him when I was 21, and he was 16, in an office in Melbourne. We just gelled and became great friends, instantly. We had the ability to pull each other up and come up with some amazing things over the years. His dedication and love were awe-inspiring for us all. He never cut corners that man, supporting Australian acts when nobody else believed in them."
Hugh Marks, Chief Executive Officer, Nine:
"We are deeply saddened and shocked to hear of the passing of Michael Gudinski. A titan of the Australian music and entertainment scene, he forged a ground-breaking path and leaves an incredible legacy. So many of us at Nine have worked closely with him over many years, most recently through the pandemic. Joining forces with Michael to produce Music From the Home Front and Sounds Better Together concerts, his love, support and commitment to local musicians was centre stage. A force for good, for artists and for his industry, one of the truly creative people I know, we will all really miss him. We send all our love and condolences to Michael's wife Sue, children Kate and Matthew, and grandchildren."
Dan Rosen, President, Warner Music Australasia:
"I am devastated to hear of the passing of Michael. There is no one that has a bigger impact on the Australian music business, and his passion for artists across his recording, publishing and touring businesses burned brightly for five decades. His legacy will live on through the Mushroom Group and music that he championed throughout his extraordinary life. He will always be number one."
George Ash, President, Universal Music Australia & New Zealand:
"I am personally devastated, Michael was a mentor, partner, innovator, family man, and an absolute inspiration to me and many, many more. His unwavering commitment to the music industry and his incredible work supporting his forever home state of Victoria was immense. I really am saddened by the shock news and will miss him dearly. My heartfelt condolences and thoughts are with Sue, Matt, Kate and all the family".
Jaddan Comerford, CEO & Founder, UNIFIED Music Group:
"Today is a very sad day for the world. Michael laid the ground that we all work on. He inspired me and pushed me to be the business person I am today and the fact I was able to have a relationship with him, is something I will never take for granted. I am absolutely shattered and I will miss him dearly. My deepest condolences go out to Sue, Matt, Kate and everyone at the Mushroom Group."
Dean Ormston, Chief Executive, APRA AMCOS:
"His passion, achievements, determination and influence have spanned a career of more than 50 years. And, whilst his base has always been Melbourne his impact has gone well beyond state and national borders to be truly global."
Brad March, Managing Director, Marchmedia:
"A very sad day, Michael was a legend and a great friend who was always there when I needed him. I first met Michael when I was 27 years old. From that day on a great friendship with him and his beautiful wife Sue endured. We had so many great times together, he was always so passionate and a great supporter. A giant of a man who did so much for so many people. He was an inspiration for me, whether he knew it or now. I will miss Michael. My love and wishes to Sue, Matt and Kate and his grandchildren. He loved you all so much."
Tony Burke MP, Shadow Minister for the Arts, Australian Labor Party:
"You simply cannot tell the story of Australian music without Michael Gudinski squarely in the centre of it,' Burke said. 'When he started in show business in his teens, Australian music was a cottage industry. He was instrumental in turning it into a powerhouse, earning him the title "the father of the Australian music industry. He made sure our nation had its own soundtrack. That our stories were sung here in Australia and throughout the world".
Danny Pearson MP, Victoria's Minister for Creative Industries:
"Michael Gudinski was spirited. He was passionate and optimistic. He was wickedly funny. He told stories and he dreamed big. He looked forward with vision and looked back with just the right note of nostalgia. He loved music and he loved musicians. He loved the crews, producers and promoters who brought gigs to life for audiences across the world. Michael was a generous man who contributed so much to Australian music and our society at large. He was a proud Victorian and we are forever grateful for the contribution he has made to our creative state. I send my heartfelt respect and condolences to Michael's wife Sue, their children Matthew and Kate, and the many in his music and entertainment family who knew and loved him. Vale Michael Gudinski." Source: ArtsHub.
Jenny Morris, Chair, APRA Board:
"Michael was a many splendoured thing. He was driven, he was sharp, he was an exceptional businessman with a loud voice both physically and metaphorically. He was generous to a fault and his enthusiasm knew no bounds. My heart goes out to his true love Sue and to Matt and Katie and the family. He was APRA's friend and he was my friend. There is and never will be anyone like Michael Gudinski."
Paul Jackson, Chief Programming & Marketing Officer, NOVA Entertainment:
Michael was a giant amongst men in the music industry. He pioneered for decades, took risks, had incredible vision, did more than anyone for championing Australian music globally and above all was a wonderfully kind and caring soul. It was my honour to get to know Michael well in the last decade, seeing him working closely with superstars like Taylor Swift, Bruce Springsteen and Ed Sheeran who all clearly adored him and his boundless energy, ideas and unparalleled support was incredible to experience. Many of Nova's iconic and most successful Nova Red Room events were directly because of Michael's passion and support to make it happen. I feel endlessly indebted to Michael for the help and guidance he gave me when I first came to Australia. We've enjoyed many wonderful times together both here and with my family back in the UK. I loved how proud Michael was of his family and am heartbroken for Sue, Matt and Kate. I think every single one of us in the music industry has been touched by the magic of Michael Gudinski's work many many times. A true genius. Love you, Michael."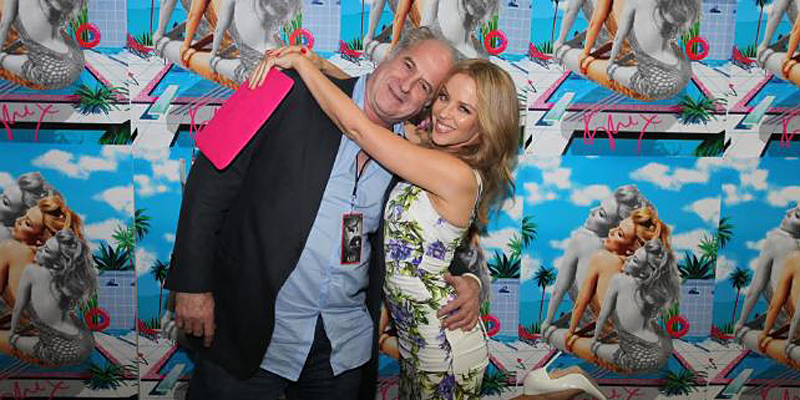 Bruce Springsteen:
"My friend Michael Gudinski was first, last, and always a music man. I've toured the world for the last fifty years and never met a better promoter. Michael always spoke with a deep rumbling voice, and the words would spill out so fast that half the time I needed an interpreter. But I could hear him clear as a bell when he would say, 'Bruce, I've got you covered.' And he always did. He was loud, always in motion, intentionally (and unintentionally) hilarious, and deeply soulful. He will be remembered by artists, including this one, from all over the world every time they step foot on Australian soil. My deepest condolences to his wife and partner Sue and to the whole Gudinski family, of which he was so proud."
The Teskey Brothers:
We are heartbroken by the passing of our good friend Michael, the most passionate champion of Australian music this country has seen. He truly loved the blues and believed in us since the very beginning. Just like many Australian artists, we wouldn't be where we are without the backing of this legend. Sending love to Sue, Matt, Kate and all the Mushroom family." Source: Instagram.
Kylie Minogue:
"MICHAEL GUDINSKI – Legend. Legacy. LOVE. A Titan of the music industry. One of a kind and forever family to me. My heart is broken and I can't believe he's gone. Irreplaceable and unforgettable, I'll always love you 'The Big G'." Source: Facebook.
Danni Minogue:
"Australia's music legend, and a dear friend. Michael Gudinski's love and passion for music and family is like no other. I will forever be grateful for the opportunity he gave me to release my first single and album, and the journey that it took me on for so many years." Source: Twitter.
Jimmy Barnes:
"Today the heart of Australian music was ripped out. I felt it, my family felt it, the music business felt it, the world felt it. Michael Gudinski was not only that heart but he was my friend. He stood with me through my darkest moments and my most joyous days. Michael was the rock I reached for when life tried to wash me away. He never closed his door or his heart to me and my family. But I wasn't the only one who felt like Michael was there for me. He was there for everyone that needed him. The music business turned, grew and moved forward in Australia because of Michael. He was a force of nature, a giant of a man. His boundless enthusiasm breathed life into our music scene. But that was just one side of Michael. He was a staunch friend, a loving father and grandfather and an adoring husband to Sue. Jane and I are shocked at the loss of our friend but we will try to be strong and keep the music flowing from our hearts. We will stand by his family just like he stood by ours. I loved Michael, always will." Source: Instagram.
Midnight Oil:
"Michael Gudinski was a force of nature; anyone who came into his orbit will never forget him. We had our ups and downs way back in the day but his passionate advocacy for Australian music was never in doubt. Some of Australia's greatest songs and singers were heard as a direct result of Michael's relentless enthusiasm. He and his team were fantastic partners on the Australian leg of The Great Circle Tour and they've made Makarrata Live possible under very challenging circumstances. Our sincere sympathies go out to Sue, Matt and Kate plus his other 'families' at Frontier Touring and The Mushroom Group." Source: Facebook.
Cold Chisel:
"Cold Chisel is deeply saddened by the terrible and sudden passing of Michael Gudinski. Via his deep relationship with Jimmy and Ian on their solo albums and tours, through to working with Cold Chisel on many of the Blood Moon live dates, we have known Michael for well over 40 years of action-packed years. He believed in Australian music and Australian artists like no-one before or since and he always lived life at a thousand miles an hour. Our hearts go out to his wife Sue and his family." Source: Facebook.
---
More to come…
The Music Network
Get our top stories straight to your inbox daily.